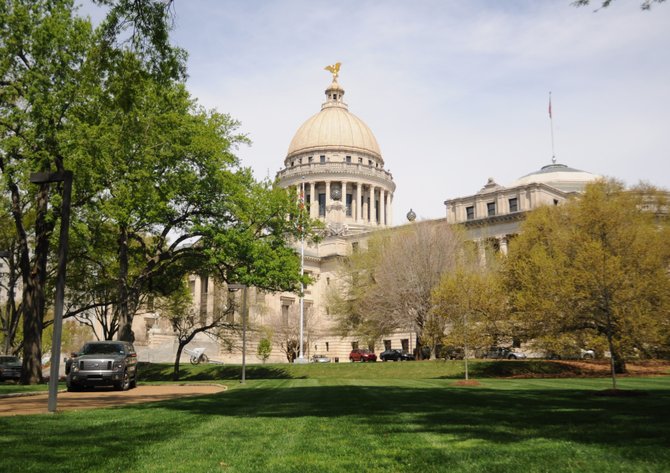 In the end they lost, but legislative Democrats finally got the debate they've been asking for on Medicaid expansion in Mississippi.
State lawmakers were back in Jackson this week to consider two bills to renew Medicaid, a health-insurance program for the poor, children, disabled and elderly. Legislators did not finalize Medicaid plans for the upcoming fiscal year during their regular session so Gov. Phil Bryant called them back to reauthorize the program before July 1.
Late Friday morning, the Senate considered two bills the House passed on Thursday--one to reauthorize Medicaid and another to appropriate money to run it. Going back to last session, Democrats have wanted to debate whether to expand Medicaid eligibility to add 330,000 more Mississippians to the program. The federal Affordable Care Act allows states to expand Medicaid if the states so choose, but Mississippi's Republican leadership has resisted Medicaid expansion as too costly to the state.
Still, Lt. Gov. Tate Reeves allowed senators to debate expansion when Democratic Sen. Derrick Simmons of Greenville submitted an amendment to expand Medicaid. Simmons' amendment would have used money from the federal government to pay for private health insurance for Medicaid recipients.
"Poor people, sick people are being turned down (for Medicaid) for no reason. It is completely irrational," said Sen. Hob Bryan, D-Amory, a Medicaid-expansion supporter.
Sen. David Blount, D-Jackson, called Medicaid a health-care program that represents "a huge investment in the state of Mississippi." Sen. Hillman Frazier, D-Jackson, said although he was happy a debate took place, he hopes the Legislature will consider Medicaid expansion in the future.
That may be difficult. The bills the House and Senate passed lack a provision known as a repealer, an expiration date that forces lawmakers to reauthorize the program at some point in the future. Without the repealer, opening another debate and modifying the program in the future could be problematic.
As of 3:30 p.m., both chambers were recessed as they awaited word from Bryant's office about the final piece of legislation that authorizes taxes that help fund Medicaid. Reeves said he expects this so-called technical amendments bill to include a repealer.
More like this story
More stories by this author