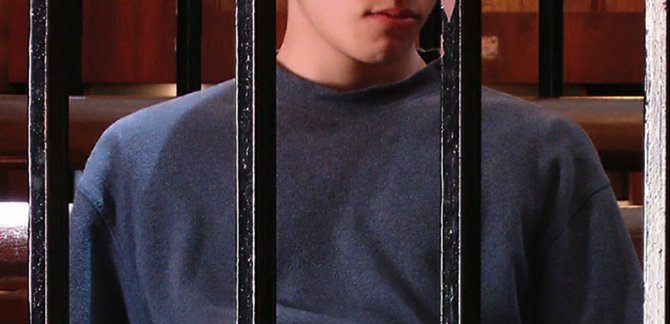 Mississippi's record on youth incarceration is less than stellar.
The number of county-run youth jails and state-run youth prisons that have been slapped with lawsuits for mistreating kids is almost too high to count. Factor in controversial policies and practices of governmental entities—including school districts and social-service agencies that child-welfare advocates say feeds what is known as the cradle-to-prison pipeline—overcoming Mississippi's juvenile-justice woes seems insurmountable.
That trend appears to be changing, a new report shows. Mississippi is one of nine states that have made serious efforts to rethink youth-incarceration policies, the report from the National Juvenile Justice Network and the Texas Public Policy Foundation released in late June states.
In 2000, the state of Mississippi confined 785 youth in public correctional facilities, an all-time high. Between 2001 and 2010, the number of children in public and private correctional facilities plummeted, decreasing 48 percent in 10 years—from 693 in 2001 to 357 in 2010.
Mississippi has also slashed its rate of incarceration for children ages 10 to 17 to 106 per 100,000. That is half the nation's average rate of 210 per 100,000.
"Mississippi offers one of the top examples of a solidly 'red' state that has taken important steps in recent years toward right-sizing its juvenile-justice system," authors of "The Comeback States" write in their report.
Researchers point to two pieces of legislation as being critical to the state's turnaround. One was the Mississippi Juvenile Justice Reform Act of 2005 and the other the Mississippi Juvenile Justice Delinquency Prevention Act of 2006.
"We had one of the worst systems in Mississippi, but we have made strides," said Jody Owens, managing attorney of the Jackson-based Mississippi Southern Poverty Law Center.
In addition to the Mississippi legislation, the SPLC has filed five class-action lawsuits in the past decade, which has drawn the attention of federal and state authorities and led to reforms at a number of youth facilities, including the closings of Columbia Training School, Lauderdale Juvenile Detention Center and Pike County Juvenile Detention Center, and the downsizing of Mississippi's Oakley Training School in 2010.
Other legislative moves include a requirement that young people receive legal representation at critical stages of the juvenile court process, passed in 2009. In 2012, Mississippi established a juvenile detention and alternatives task force. Mississippi also closed paramilitary-style youth boot camps in 2005.
"Change takes time," Owens told the Jackson Free Press. "It's because of the combined efforts of a decade that we're finally seeing some change in the system."
More like this story
More stories by this author
Like independent media outlets around the world, the Jackson Free Press works hard to produce important content on a limited budget. We'd love your help! Become a JFP VIP member today and/or donate to our journalism fund. Thanks for considering a JFP VIP membership or one-time support.