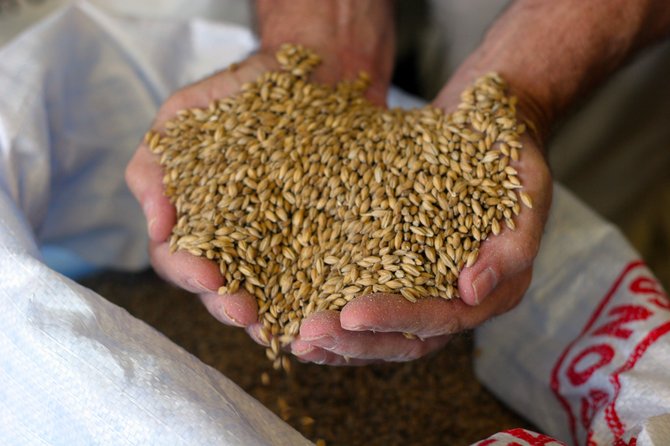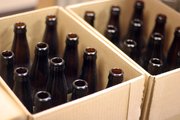 About eight years ago, Jonas Outlaw's now-father in-law introduced him to the hobby of homebrewing. Outlaw remembers his first batch of home-brewed beer, an American pale ale.
"At the time, I thought it was great. But, looking back, it probably had a lot of flaws," said Outlaw, now the president of the Home Brewers Association of Middle Mississippi.
Back in those days, the malt, hops, yeast and other ingredients needed to brew beer at home were relatively scarce in the state. Part of the reason for this was Mississippi's less-than-sophisticated beer culture; another reason were laws that limited the amount of alcohol in beers sold in the state and made homebrewing questionably legal.
Over time, as Mississippi's beer culture has improved and state officials loosened beer restrictions, home brewers like Outlaw have also improved their craft. Today, Outlaw has graduated to more complex beer recipes, such as rye double India Pale Ale, containing a variety of malts and hops.
Outlaw hopes that another change in the law will improve the state's beer culture even more. Starting July 1, following legislative action to clarify the existing muddled home-brewing laws, the hobby will officially become legal in Mississippi.
Before the change, anyone making beer in the state needed a $1,000 permit from the Mississippi Department of Revenue, a pittance for large commercial brewers but a huge burden on beer hobbyists. The new law, sponsored by Jackson Sen. John Horhn, carves out an exemption from the state beer regulations for home brewers who make fewer than 100 gallons and households making less than 200 gallons of suds per year. Hobbyists still won't be able to sell their homemade concoctions, and the law will not apply to "dry" counties, where any sale of alcohol is illegal.
Combined with a law passed last year that raised the legal alcohol content limit in beers, the homebrewing law promises to help Mississippi cash in on America's craft-beer renaissance.
The craft beer industry grew 17 percent in 2012 over 2011. In retail dollars, craft beer sales rose to $10.2 billion in 2012, compared to $8.7 billion the previous year. More than 2,300 craft breweries--which include brewpubs, regional craft breweries and microbreweries--operated during 2012 and 409 new breweries opened in 2012.
About 750,000 people homebrew in the United States, according to the Boulder, Colo.-based American Homebrewers Association. Many craft brewers started out as home brewers. Mississippi becoming the last state where homebrewing is legal means tremendous opportunity for the industry to grow.
"I can't help but be optimistic," said Mac Rusling, who owns Brewhaha, a home-brew supply shop in Jackson.
As July 1 approaches, Rusling has noticed an uptick in his business. Novices can purchase a starter kit for about $80 and spend up to $45 on ingredients to make one 5-gallon batch of beer.
Outlaw said he expects that the home-brew law will lead to more competitions and festivals taking place in Mississippi. When the law's legality remained clouded, businesses were reluctant to host such events, Outlaw said.
Those events could mean big bucks for Mississippi's tourism economy. In Oregon, one of the paragons of craft-beer culture, the state's largest beer festival spurs an estimated $23.2 million in economic activity for the city of Portland.
One researcher found that the average local attendee at the festival spent $104 at the festival,s while tourists spent roughly $750 on average.
In Bangor, Maine (population: 33,000), a city-sponsored beer festival was projected to bring in between $250,000 and $350,000 to the local economy.
Outlaw, as home-brew association president, said he attends craft-beer festivals around the nation and educates people on the exciting things going on in Mississippi's beer world.
"We're able to enjoy this phase in Mississippi that other states went through 20 years ago, which makes it a pretty cool scene in Jackson right now. It's kind of nice to be in Mississippi right now," Outlaw said.
More like this story
More stories by this author