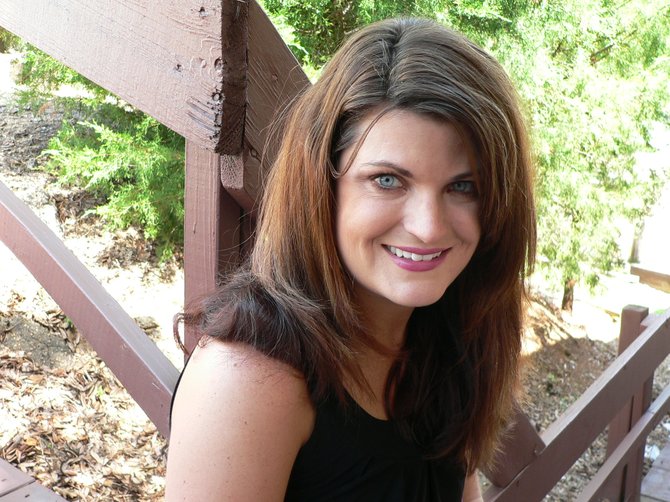 When the Supreme Court upheld most of the provisions of Patient Protection and Affordable Care Act (aka Obamacare) in June, the first call I made was to my parents. Voice cracking with tears, I left the same message on both of their voicemails: "Mama. Daddy. I'm always going to have health care. I can't believe it."
Even now, all these months later, remembering the relief in that message brings tears to my eyes. Born without a pulmonary valve and later diagnosed with two auto-immune disorders, affordable access to the veritable team of doctors responsible for keeping me alive has always hung like a specter over my life's path. It drove me to law school instead of a graduate theater program, makes me somewhat obsessive about the foods I eat and the time I dedicate to the gym, and made the reckless, heady dive that most 20-somethings take into early adulthood impossible. The fear that I would not find a job with health-care benefits--and the knowledge that my pre-existing conditions would make buying my own insurance nearly impossible--made me aware from a very young age of the brokenness of the U.S. health-care system.
For many Mississippians, however, the Supreme Court's ruling in June will make little difference, unless the legislature votes to expand Medicaid eligibility to the working poor. For those who are unable to afford insurance offered in the insurance exchanges created by the state, those who are self-employed or work for small businesses exempted by the employer-sponsored insurance requirement, affordable health care will be just another broken promise.
Under the Affordable Care Act, states that expand Medicaid to people earning up to 138 percent of the federal poverty line would be eligible for matching funds from the federal government. In fact, the federal government will cover 100 percent of the cost of the expansion for the first three years of the program, and at least 90 percent of costs after the expansion is fully implemented in 2017. More than that, however, the state's Institutions of Higher Learning estimates that Medicaid expansion would actually bring 9,000 jobs to the state, in a time when Mississippi's growing population faces a job market that has been stagnant since 1996.
Indeed, not expanding Medicaid could have disastrous results for the rural hospitals that serve many of the state's most vulnerable residents. To pay for the Affordable Care Act, the federal government will begin reducing the payments it makes to hospitals caring for the uninsured, whether the state expands Medicaid or not. If our governor and Legislature refuse to allow the working poor access to health care, hospitals who serve the uninsured will have to shutdown, cutting care and employment in some of the state's neediest counties.
The Mississippians who would benefit from Medicaid aren't lazy. They aren't "takers," or entitled or looking for a free ride. They are cashiers and maids, truck drivers and laborers, medical assistants and sale clerks. They are people who work long, hard hours for little money, people who are supporting their families of four on just $30,000 a year. People who, without access to Medicaid, will continue to have the same health outcomes that the state's poor have had for years--high infant mortality rates, preventable hospital stays, and premature death--only now without access to the emergency rooms that once treated them, if their local hospitals shut down.
When I hear how some of our legislators talk about health insurance, when they compare people like me to those who wreck cars without auto insurance, I realize what an uphill battle expansion will be. Maybe this once, our leaders will be able to look past ideology to common cause, to put away partisanship and do what's best for all Mississippians.
Stranger things have happened.
After all, I have access to health care.
Whitney Barkley is a local consumer-protection attorney, teacher and professional hell-raiser. She lives in Belhaven with her boyfriend, an organizer with the ACLU. Their children will probably grow up to be right-wingers.
More stories by this author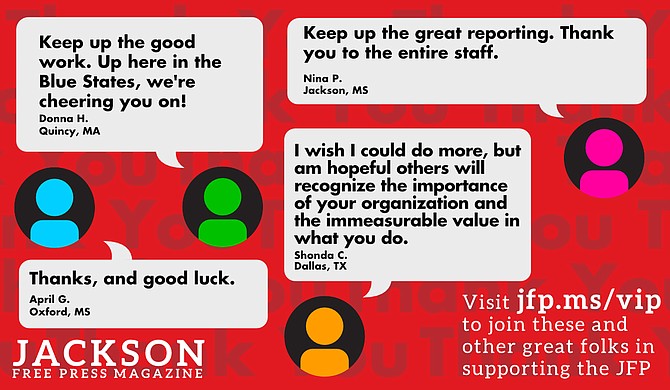 Thanks to all our new JFP VIPs!
COVID-19 has closed down the main sources of the JFP's revenue -- concerts, festivals, fundraisers, restaurants and bars. If everyone reading this article gives $5 or more, we should be able to continue publishing through the crisis. Please pay what you can to keep us reporting and publishing.