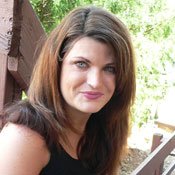 It is time for us to refuse to passively cooperate with government that ignores the realities that punctuate the lives of women in the Deep South.
In the ancient Greek comedy "Lysistrata," the eponymous heroine leads the women of Greece to engage in a very ... intimate protest. The women of Greece refused sexual relations with their husbands until the men declared peace in the Peloponnesian War.
Women have engaged in "Lysistrata protests" all over the world. It was a Lysistrata protest that preceded the 2006 disarmament of rival drug gangs in Peteria, Colombia, and a 2009 protest by Kenyan women that led to laws aimed at curbing the transmission of HIV/AIDS through prostitution.
On Jan. 13, Mississippi will see a Lysistrata protest all its own.
Unlike the women of Kenya and Colombia, we aren't calling for the literal replication of Lysistrata's methods. Sex as a weapon has a long and fraught history, and calls for the resolution of questions that are far too complicated to be resolved in this column. Instead, we will perform a reading of scenes from the play as part of a protest against the proposed re-introduction of the failed Personhood Initiative in the Mississippi Legislature.
Why "Lysistrata"? Because the time has come for Mississippi women to occupy the political conversation. It is time for us to stand in solidarity and refuse to passively cooperate with a state government that ignores the social and economic realities that punctuate the lives of women in the Deep South. It is time for us to rebel at the ballot box.
Mississippi is a hostile place for women and girls. In this state, 52 percent of single mothers live in poverty, and 9.6 percent of women are unemployed, the Bureau of Labor Statistics reports. Those women who can find work are paid 75 cents to every dollar paid to their male counterparts.
Women in Mississippi don't just struggle financially. Mississippi ranks second highest in the nation for domestic violence, and ninth in the nation for murder by intimate partners, according to the latest numbers from National Coalition Against Domestic Violence.
Yet, as the Jackson Free Press has meticulously detailed, Gov. Haley Barbour released or pardoned four domestic murderers. Mississippi, it seems, doesn't just pay women 75 percent as much as men, it values them much less than men as well.
Is it any wonder, then, that Mississippi has earned the distinction of being only one of five states where women occupy fewer than 15 percent of legislative seats? Just 26 women serve in the Mississippi Legislature, a number that makes our electoral politics only slightly more woman-friendly than Alabama and South Carolina. When Lynn Fitch is sworn in as treasurer this month, she will be one of only three Mississippi women to have held a state-wide position. In fact, Mississippi is one of just four states to have never elected a woman to federal office.
So what is a Mississippi woman to do? Run for office.
Women must occupy the ballots. We must run for office and fight for a place in the political arena. We must demand to be represented in government equally. The status of women in Mississippi will never improve until women have an equal voice in the creation of the laws that guide our body politic.
We know how to organize. When Initiative 26 was placed on the November ballot, women across the state organized and agitated. The women refused to allow the men who directed the Personhood Initiative to bend them to their will. It was women who led the charge: Mothers and daughters started Facebook groups and bought yard signs and bumper stickers; college-aged women tabled and protested at every football game in the Grove. Teenage girls turned out with their mothers at events and protests, faced for the first time in their memory with a law threatening their well-being.
Now it's time to take the next step. We must coalesce that energy into a non-partisan, statewide movement to place women in the halls of power, to support male candidates who champion women, and to be a driving force in any debate over proposed legislation that threatens the health and freedom of us and our families.
Our Lysistrata moment has come. Will you join us?
The "No Means No" Protest Against Personhood is 6-10 p.m. Friday, Jan. 13, at the Eudora Welty Commons (719 N. Congress St.) The protest will include a reading of scenes from the play "Lysistrata," and performances by local bands. All performances are free.
Whitney Barkley is a local consumer-protection attorney, teacher and professional hell-raiser. She lives in Belhaven with her boyfriend, an organizer with the ACLU. Their children will probably grow up to be right-wingers.
More stories by this author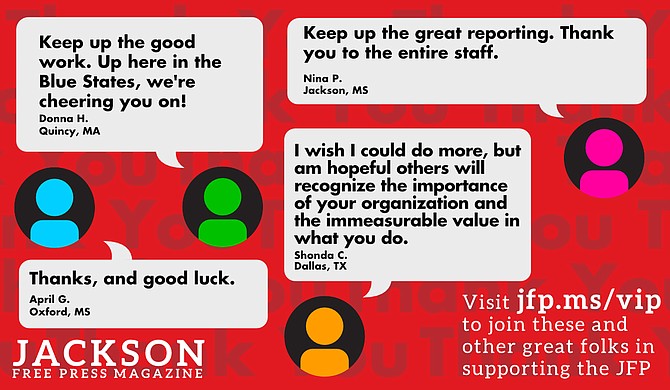 Thanks to all our new JFP VIPs!
COVID-19 has closed down the main sources of the JFP's revenue -- concerts, festivals, fundraisers, restaurants and bars. If everyone reading this article gives $5 or more, we should be able to continue publishing through the crisis. Please pay what you can to keep us reporting and publishing.