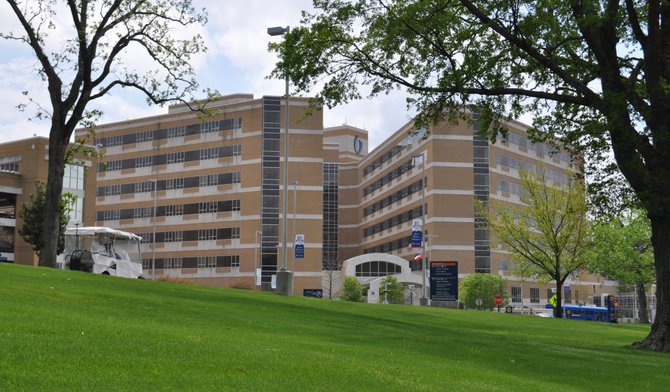 President Barack Obama's recent recommendation to delay some Medicaid cuts has not deterred the hospitals that rely on the payments or health-care advocates from pushing to expand Medicaid in the state.
As part of his budget proposal for the coming year, Obama said Congress should hold off cutting disproportionate-share hospital payments, which help hospitals offset their uncompensated-care costs, originally scheduled to be slashed next year as part of the Affordable Care Act.
Republicans in Mississippi celebrated Obama's announcement because the fate of DSH payments has been the crucial sticking point in Medicaid negotiations during the recent legislative session. But hospitals, which have the most to lose if Medicaid is not expanded, took the news with a grain of cautious optimism.
The Mississippi Hospital Association, which has fought to stave off the inevitable cuts, also welcomed Obama's news but warned in a statement: "While delaying the Affordable Care Act's Medicaid DSH reductions by one year, to 2015, it would deepen the cuts in subsequent years and extend them through 2023."
When legislators adjourned the regular session, they did so with the fate of the entire Mississippi Medicaid program in limbo. Gov. Phil Bryant will have to call lawmakers back to Jackson to tackle the problem before July 1.
In the meantime, Mississippians who want to protect and expand health care for poor citizens plan to take the fight directly to lawmakers' hometowns, where they believe the pro-Medicaid argument can gain traction.
Jarvis Dortch, program manager with the Mississippi Health Advocacy Program, said the organization is regrouping and stepping up its three-year Roadmap to Reform, which includes an aggressive public-information campaign of newspaper advertisements and television and Internet commercials touting the pros of Medicaid expansion.
"We're going into small towns when legislators are home, so people don't think this is just a Jackson political issue," Dortch said.
Mississippi contributes $763 million to the Medicaid program, which receives $4.1 billion in combined state and federal support. Once legislators get outside of the hyper-political climate of Jackson and the Mississippi Capitol, they might be more receptive to a pitch about the benefits of Medicaid and the potential calamity that would befall the state's economy if the Medicaid program were not reauthorized.
Last summer, the U.S. Supreme Court upheld most parts of the 2010 Affordable Care Act, but gave states the choice of opting out of expanding Medicaid eligibility requirements to cover more people. In Mississippi, the Institutions of Higher Learning provided the most frequently cited information about the costs and benefits of Medicaid expansion for the state. The analysis, released in October 2012, estimates that Medicaid expansion would create more than 9,100 jobs and cost $109.4 million by 2020.
Throughout the session, the Democratic minority and the Republican majority have maintained that their side did not wish to politicize Medicaid, but the issue turned out to be nothing but a political football in the Mississippi House.
House Appropriations Committee Chairman Herb Frierson, R-Poplarville, accused his Democratic colleagues of "playing a dangerous game of chicken" by blocking efforts to renew Medicaid to force a debate on the merits of expansion. Democrats maintain that they offered a number of olive branches to Speaker Philip Gunn, R-Clinton, and to Gov. Bryant, who have thrown up the most obstacles to debating Obamacare.
"No groups or organizations have come forward supporting the governor's position. Only our governor and Republican legislative leadership have stood as opposition, stating there are not enough votes to pass the expansion measure," Minority Leader Bobby Moak, D-Bogue Chitto, told reporters at the end of the session.
"These statements stretch credulity, however. If there are insufficient votes to pass expansion, why not allow a debate and an up-or-down vote. Democrats have publicly challenged the Republican leadership, and the silence has been deafening."
Backers of Medicaid expansion hope that lawmakers are listening closely to community hospitals and other health-care organizations that represent a significant portion of rural Mississippi's economy.
In 2009, the American Hospital Association estimated this uncompensated care represented 6 percent of hospitals' total expenses, around $40 billion. Compare this to $21.6 billion in 2000.
Mississippi Republicans have theorized that taking these away payments would be tantamount to punishing states for failing to expand Medicaid and would, therefore, violate last year's Supreme Court decision.
Sam Cameron, president of the Mississippi Hospital Association, dismissed that notion. "These cuts are hard-coded in federal law and not subject to wishful thinking," Cameron said in March.
Ed Sivak, executive director of the Mississippi Economic Policy Center, said that once lawmakers start hearing the benefits of Medicaid expansion, ideologies will come together to protect the program.
Sivak cites a recent rally that drew about 200 people to the Capitol as evidence that Mississippians support Medicaid expansion.
"When was the last time you saw a coalition of this much diversity stand together and say, 'This is the right thing to do'?" Sivak asked.
More like this story
More stories by this author