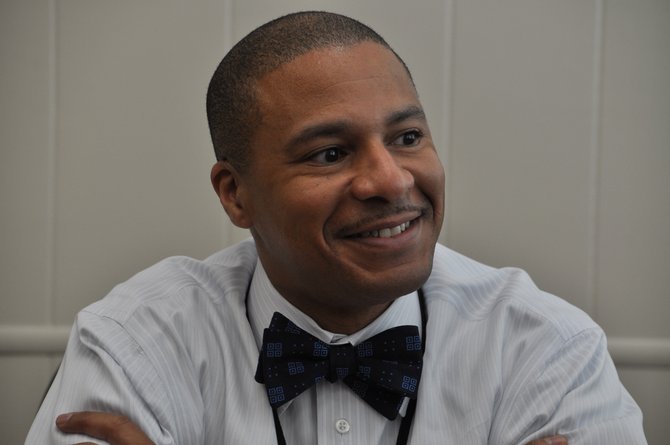 JACKSON — Following through on a promise he made shortly after he became the Jackson Public Schools superintendent, Dr. Cedrick Gray rolled out several new initiatives yesterday.
Speaking at a luncheon sponsored by Jackson 2000 Wednesday afternoon, Gray said he wants to create an advisory committee to develop an early childhood education program in JPS.
Gray--who has been the schools' chief for 60 days--said 2,100 kindergartners are in JPS, but only 600 kids are enrolled in the district's pre-K program. In other words, two-thirds of kids coming into kindergarten are unprepared, and Gray said he wants to double the number of pre-K enrollees as soon as possible.
"You have a problem when you have 4-year-olds who don't know colors, numbers and sounds," Gray told the audience of about 65 people at the Mississippi Arts Center.
Mississippi's education woes are well documented, and experts believe that many of the problems stem from the fact that Mississippi is one of 11 states--and the only southern state--that doesn't fund any pre-K programs.
The state's failure to get kids ready for their first year of school has proven costly to Mississippi taxpayers. A July Hechinger Institute report published in Time magazine found that one in 14 kindergarteners and one of every 15 first graders had to repeat the grade in 2008. The same report cites figures from the Southern Education Foundation that show Mississippi spent $383 million on children who had to repeat kindergarten or first grade between 1999 to 2008.
Gray also called for establishing a K-12 literacy program and addressing JPS' dropout rate by focusing on students ages 10 to 15.
In addition, he suggested the creation of a Jackson Public Schools Foundation to help fund some of the new initiatives and hinted at hiring a legislative affairs liaison to handle lobbying for JPS.
In the meantime, Gray is asking for parents' help in improving the city's reading culture by reading to their kids 20 minutes per day and providing a quiet reading place at home. Those who don't have kids should also look for ways to get involved, Gray said.
"You may not have a child in the schools, but you have an investment in our city," he said.
More stories by this author
Support our reporting -- Follow the MFP.