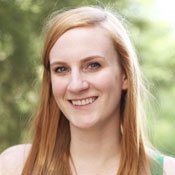 I am not from Mississippi. That is, I was not born here. My momma and 'dem don't live here.
I was born in Utah, to parents who are both natives of Oregon. When I was 14 years old, we moved from bustling Salt Lake City, Utah, to ... exactly whatever the opposite of "bustling" is: Corinth, Miss.
I was, unsurprisingly, less than thrilled at the time, and after high school and college, I did what many young, educated and open-minded people do. I left.
For the past two years, I lived in Boston, Mass. I re-learned to walk fast and talk faster--although, to be honest, talking fast never really left me, even while I was in the South. I adopted road rage as a way of life. I learned that the coffee establishment you frequent really does affect whether or not people take you seriously.
I've lived several places by now. My parents have moved away from the South. Yet, whenever a Bostonian asked me where I was from, I felt the urge to say Mississippi. Somehow, this state has wriggled its way into my heart and forced me to adopt it as my own.
While in Boston, I read Kathryn Stockett's "The Help," and I was struck by something she said in an essay included with the book about how and why she wrote the novel. It illustrated a feeling I personally share - - and one I think many do. Stockett, who moved to New York City at age 23, described the encounters she had with people who found out she was from Mississippi:
"To people that smiled and said, 'I've heard it's beautiful down there,' I'd say, 'My hometown is number three in the nation for gang-related murders.'
"To people that said, 'God, you must be glad to be out of that place,' I'd bristle and say, 'What do you know? It's beautiful down there.'"
Then Stockett penned the lines that truly sum up what it is to be both proud and, often simultaneously, embarrassed of this state: "Mississippi is like my mother. I am allowed to complain about her all I want, but God help the person that raises an ill word about her around me, unless she is their mother, too."
I think this is a mentality so many of us Mississippians (and adopted Mississippians) share. Certainly here at the JFP, we will be the first to point out what is wrong and to hold this city and state accountable for its failings--but then we will turn right back around and show you the creativity, kindness, innovation and beauty that Jackson and Mississippi are capable of producing.
Three weeks ago, my fiance and I made the trek back from Boston to Jackson with a U-Haul filled to the brim and one very fluffy cat. In preparing for the move, I was struck by how much had changed since I moved to the state the first time from Utah all those years ago.
At 14, I could think of a thousand reasons why living in this state was really just the end of my life as I knew it: What if everyone thinks I'm weird, and aren't they going to talk strange and dress strange and especially think strange ... and isn't it just going to be so hot?"
How funny, 10 years later, to be anticipating a similar move with such a different attitude (if, of course, you can ignore the politics, but that is an issue for another story): We can't wait to hang out with our old friends, and people are going to cook well and talk kindly and be damn hospitable ... and, oh, praise Jesus, it's finally going to be hot!
Now I am officially a Mississippian again. This weekend, my family and friends will descend on Jackson from every corner of the country--from New York to Texas to Oregon--to celebrate my wedding. Many of them went to Millsaps College (both my and my fiance's alma mater) or visited the city at some point. But others are visiting the South, Mississippi and Jackson for the first time.
I am so excited to show off what Jackson has to offer, to show my people what I, too, had to learn after moving here--to look past the stereotypes and appreciate the true South.
Our wedding will be at the Mississippi Museum of Art, and the weather report is currently predicting a 95-degree high--how appropriate, since this issue is all about arts in the Mississippi summer. If you want to know what is going on around this city and state in the next few months, you've got it here. And y'all? It's a ton.
Jackson isn't the place it was when I started at Millsaps six years ago. It certainly isn't the same place it was when the JFP published its first issue a decade ago. Sure, we have a long way to go, but look around: The food, the music, the art and more that have flourished here in the last 10 years are astounding. Tolerance, acceptance and even understanding for other cultures and alternative ways of life are growing every day.
I may not live in Mississippi for the rest of my life. In fact, it's pretty likely that my future husband and I will move again at some point, for school or work or whatnot.
But right now, Jackson is our home, and we are ready to be a part of it. And no matter where I end up the rest of my life, I have a feeling some part of Mississippi will still be with me.
It's good to be home--back with my mother.
Kathleen Morrison, about to be Mitchell, is the JFP's new features editor. Follow her @jxnKathleen on Twitter. Send arts, music, food and other cultural story ideas to her at [email protected]