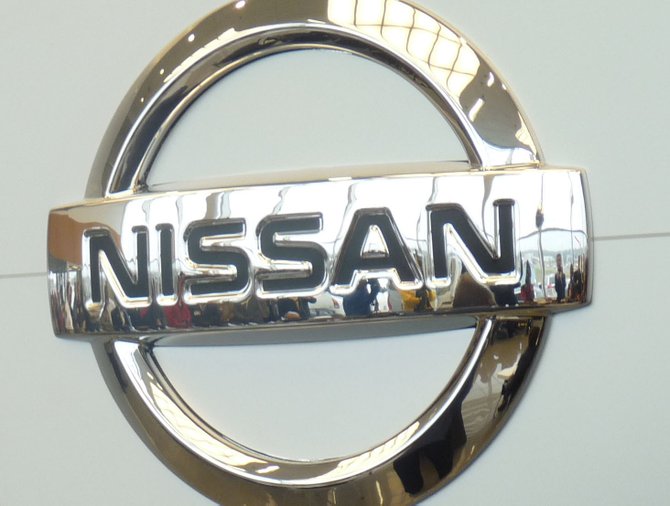 Before Nissan's Canton production plant opened in 2003, then-Gov. Ronnie Musgrove hosted Carlos Ghosn, the Japanese carmaker's chief executive officer at the governor's mansion in Jackson.
Throughout much of a two-hour-long breakfast, the men avoided talk about the multi-million plant Musgrove was courting Ghosn to build in Mississippi. The Nissan executive left the governor with some sage wisdom that he's never forgotten.
"He told me that a good business deal is not a good business deal unless it's a win-win for both sides," Musgrove recalls.
As the 10-year anniversary of the plant's groundbreaking approaches, few would dispute that the deal has been a win for Nissan whose Altima—which is made in Mississippi—recently surpassed the Honda Accord to become the world's No. 2 best-selling mid-sized sedan. The larger question is if the plant has been a win for Mississippi's taxpayers, who have directly invested $377.8 million worth of incentives for the 3.5-million square-foot facility in Madison County.
That sum includes $363 million paid up front to help Nissan with construction costs. In 2011, the state gave Nissan another $7.3 million for infrastructure-related expenses to move the Frontier pickup and Xterra sport-utility models to Mississippi from Smyrna, Tenn. Then, in late June this year, state officials announced another major expansion to start making the compact Sentra. For that, the state is kicking in $7.5 million and getting 1,000 jobs in return.
By the time that expansion is complete, Mississippi's poorest-in-the-nation taxpayers will have fronted Nissan $83,955.56 for each of the 4,500 jobs that the company will have brought to the Magnolia State.
The city of Canton also did its part to sweeten the pot. While serving on the Canton City Council before the plant opened, state Sen. Kenneth Wayne Jones said the city signed a contract that lets Nissan off the hook for local taxes for 30 years.
"In hindsight, I don't know if that was the right thing to do. I think we got overly excited to get the plant there," Jones said.
Jones points to the ongoing unionization effort (See Joe Atkins: "Operation Dixie," pages 14-19) as a way to further strengthen the local economy. Nissan employees have complained about stressful conditions, low pay and lack of job security, according to Jones and representatives of the United Auto Workers union.
Based on anecdotal evidence collected from workers, UAW officials say the average starting wage for a technical line worker has been frozen at $12 per hour for the past five years. Assuming those workers put in a typical 40-hour week, they'd gross $24,960 annually (for perspective, Mississippi's per-person income is $19,997, according to Census data).
Officially, the wage cap for line workers is $23.22 per hour, but only workers who are employees whom Nissan hired directly and who have been employed at the plant since it opened make anywhere near that. According to "Nissan Employment Verification," a report the company is required to submit to the state auditor's office, the company has hired 3,439 direct positions and 941 contract employees.
Some, like the former Democratic governor, argue that you have to look beyond the plant itself to see how the benefits of having Nissan in Canton have reverberated to the rest of the state. Spread out over the 30,000 jobs between Nissan and its suppliers that Musgrove says have been created, the state's $379 million benefits package comes out to a per-job investment of $12,593.33.
Sen. Jones believes Nissan's $2 billion investment in the plant represents a good rate of return on the taxpayer money used to support it.
"I think they have created opportunities where central Mississippi didn't have a lot of opportunity. I give them credit for that," he said. Going forward, he added: "The question now is are we going to be corporation friendly or worker friendly?"
Email R.L. Nave at [email protected] Additional reporting from Joe Atkins.
More stories by this author
Support our reporting -- Follow the MFP.