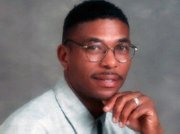 Early one summer morning, after a night of underage binge drinking, a group of young people from Rankin County thought it would be fun to drive into Jackson and kill a black person.
Jonathan Gaskamp and William Montgomery, of Brandon and Puckett, respectively, pleaded guilty to federal hate crimes charges Dec. 4. Each man was charged with conspiracy and one count of violating a federal hate crimes law.
On June 26, 2011, their friend Deryl Dedmon killed a black man named James Craig Anderson in a motel parking lot. Dedmon and two other men, all from Rankin County, previously pleaded guilty for also participating in Anderson's murder. The terror reign of Dedmon, Dylan Wade Butler and John Aaron Rice started months before Dedmon hit the accelerator on his Ford F-250 pickup truck and ended Anderson's life, federal prosecutors say.
That spring, the Rankin County clan started using African Americans for target practice, according to a U.S. Justice Department statement.
"On numerous occasions," the statement reads, "the co-conspirators used dangerous weapons, including beer bottles, sling shots and motor vehicles, to cause, and attempt to cause, bodily injury to African Americans, specifically targeting those they believed to be homeless or under the influence of alcohol because they believed that such individuals would be less likely to report an assault."
One time, they beat a black man until he begged for his life. Gaskamp kicked the victim in the head and body at least two times.
Gaskamp did not participate in Anderson's murder. That morning around 4 a.m., after a birthday-party bonfire, the clan decided, according to a prosecutor in the state's case against Dedmon, to go "fck with some nggers" in Jackson. Four of the conspirators piled into Montgomery's white Jeep; two others rode with Dedmon.
Before they found their final mark in Anderson, Montgomery and the other three occupants of the Jeep drove around and threw beer bottles at African Americans.
When they found Anderson, who appeared drunk, in a motel parking lot near Ellis Avenue, the white Jeep's passengers stalled Anderson under the pretense of helping him--long enough for Dedmon to arrive.
When he did, one of the group members cold-cocked Anderson, knocking him to the ground. Dedmon straddled Anderson, pounding his face and head for a few seconds. After the assault concluded, Dedmon and one of his friends exchanged chants of "White power!"
Dedmon spotted Anderson again just and deliberately mowed Anderson down.
In announcing the recent guilty pleas, the DOJ hinted that more charges might be coming. Said Daniel McMullen, special agent in charge of the Jackson Division of the Federal Bureau of Investigation, in the release: "The FBI will continue its efforts to identify and bring to justice all those individuals who participated in depriving Anderson and other citizens of their civil rights because of the color of their skin."
More like this story
More stories by this author