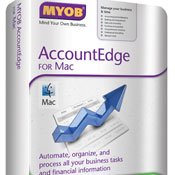 For many, tracking finances is more chore than enjoyment, whether you are dealing with a business or your personal funds. And given how technology has made it easier to buy things, money can get tighter quicker.
The easiest solution is to simply hire an accountant, which I wholeheartedly recommend to anyone starting a business venture. But an accountant will not be there by your side every day to help you track your income and expenses. You still need your own solutions.
Personal
The reigning champion here is Quicken, and for Windows it is just fine. Nothing quite compares to Quicken, even if it does have some drawbacks. You can connect to your bank account, track investments and portfolios, and pay bills all from within Intuit's personal finance application.
On the Mac, however, Quicken Essentials is a joke. You can do very few of the "essential" tasks one would expect from personal finance software. Instead, take a look at iBank 4, which I consider the leading personal financial app for Mac. It's not quite as good as Quicken, but it has most of what you'll need.
Then there is Mint, which now is owned by Intuit. Mint is an online personal finance app. You can track income and expenses, pay bills, create a home budget and manage a basic investment portfolio. The user interface is a bit difficult for me at times, but it's the best solution I've found—short of running Windows virtually on my Mac so I can use Quicken. Mint is also free, which helps.
Business
When it comes to business financial apps, they all suck. In fact, one of the leading online financial apps admits to that up front. "All small business accounting software sucks, we just suck the least," the homepage for LessAccounting declares.
The "gold standard" is, of course, QuickBooks. And again, QuickBooks is fine for Windows, but the Mac version is lacking. For most folks, the Mac version will do well enough. But be careful, because it does lack what some folks consider key components. (Why Intuit doesn't bring feature parity to both products is beyond me.)
In the QuickBooks-level realm, you'll also find AccountEdge, which is cross-platform. This is good software, and I've used it in the past. I prefer it to QuickBooks.
But not everyone needs such heavyweight accounting software. For those of you who do not, consider one of the many online services.
My personal favorites are Outright and Kashoo. Both provide free services that will give you the basic necessities of tracking income and expenses with a few reports. But for $9.99 a month, you get a much better set of features, including tax tracking and reporting. The major difference here is the invoicing ability. While both integrate with Freshbooks and Harvest, only Kasho offers built-in invoicing ability. Keep that in mind.
Finally, there is the aforementioned LessAccounting. Where Xero has the most robust feature set, and Outright and Kashoo offer what most one- or two-person shops need, LessAccounting is right in the middle. It has a great feature set, is well designed and provides excellent tools and access for accountants. Their biggest drawback, however, is the price. At $30 a month, it's hard for me to justify.
At the end of the day, there is no shortage of financial apps. Getting excited about using them, however, may be a struggle.
Sam R. Hall writes about technology and Apple at flashingrobot.net. He can be reached by email to [e-mail missing].
More stories by this author
Support our reporting -- Follow the MFP.