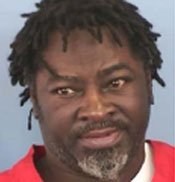 Two Jackson attorneys are asking the state to delay multiple executions to get itself legal on the use of a new euthanasia drug.
"There're three guys, plaintiffs, who the attorney general has already requested execution for. Under current condition, the state would be illegally executing condemned prisoners," attorney David McCarty said.
McCarty and attorney James Priest Jr. filed the civil suit in Hinds County Circuit Court last week on behalf of the anti-death penalty Mississippi Educating for Smart Justice Inc. and prison-reform group Mississippi Cure Inc., as well as death row inmates Rodney Gray, Robert Simon and Benny Joe Stevens.
Attorney General Jim Hood requested the court set an April 20 lethal injection date for Simon for multiple murders in 1990, although his execution is on hold while the court assesses his mental health. Hood requested Gray die by lethal injection on April 27 for the 1994 slaying of 79-year-old Louin resident Grace Blackwell. Hood requested Stevens' execution date for May 4 for multiple murders in 1998.
Soon after asking for the April 20 execution date for Simon, Hood announced that the state might have to change one of the three drugs it uses in its lethal-injection procedure. McCarty said the expiration date of the state's supply of sodium pentothal was March 1. Epps told reporters that the state will likely turn to the use of pentobarbital, commonly used as a euthanasia drug for pets.
But McCarty said the state has yet to go through proper channels for using the new drug.
"They adopted a protocol for lethal injection that sets out to the minute what they have to do--where the warden is at any given time, where the staff is, down to the minute. But the state of Mississippi ran out of one of the drugs in the three-drug cocktail," McCarty said. "We expected the state to then adopt a new protocol that would set out the drug that they want to use now and where they're going to get it, how much money it costs, the science behind it, and they didn't do that. They want to use a totally different drug. They've got rules, and they just haven't followed them."
Mississippi is not the only state running low on the death-row drug. Sodium pentothal is one of the most common execution drugs used in the U.S., but The New York Times reported in January that the lone American manufacturer, Illinois-based Hospira Inc., said it would no longer manufacture the drug.
The company's European manufacturing plant in Italy refuses to export the drug to the United States for use in executions, along with the rest of the anti-capital punishment European Union. The company said in a January statement that it was pulling the drug after discussions with Italian authorities.
"Based on this understanding, we cannot take the risk that we will be held liable by the Italian authorities if the product is diverted for use in capital punishment. Exposing our employees or facilities to liability is not a risk we are prepared to take," the company said in January.
"Given the issues surrounding the product, including the government's requirements and challenges bringing the drug back to market, Hospira has decided to exit the market."
The nationwide shortage is forcing multiple states to use other options, including pentobarbital, which is powerful enough to render parts of the body toxic, even after death.
The Mississippi Department of Corrections did not immediately return calls.
McCarty said the state would probably have to delay executions if it complied with its own laws in using the drug, considering the lengthy process of required public forums and other things.
"They set an immediate date for these executions, and complying with state law would require at least 25 days for the public to have input in the process," McCarty said. "But the goal here is nothing more, nothing less, than to force the state to follow the law. Frankly, the law is not very complex, but it does allow for public-comment period to address the new drug they want to use, and it allows some public input into what is really a major process."
Previous Comments
ID

163189

Comment

Use a rope, it's cheap, firing squad would be cheap too.

Author

BubbaT

Date

2011-04-19T15:47:54-06:00
ID

163192

Comment

Is the state sure these people are guilty? Haven't our standards evolved beyond an eye for an eye as an eye for an eye renders everyone blind? I'd say don't execute anyone and instead enlist them in the armed services and send them to Iraq or some other foreign location to help us out in our unnecessary wars or CIA endeavors.

Author

Walt

Date

2011-04-19T16:54:38-06:00
ID

163196

Comment

I swear, Bubba, you never fail to present the 19th century viewpoint. Problem is, of course is that it's the 21st century. Come. Evolve.

Author

Ronni_Mott

Date

2011-04-19T18:42:56-06:00
ID

163197

Comment

Ronni- Nothing 19th century about the death penalty, hanging or firing squads. Some people deserved to be put to death ,plain and simple, don't matter if it was 1786 or 3035.

Author

BubbaT

Date

2011-04-19T21:22:39-06:00
ID

163198

Comment

If you really want to get 21st century about it, the Navy had a really successful lazer test a couple of weeks ago, could use that and be really high tech. Very 21st century-ish.

Author

BubbaT

Date

2011-04-19T21:25:57-06:00
ID

163199

Comment

Why not a crucifix, Bubba, given the season? It's cheap, and it provides fun for the whole family. Sometimes, I think Jesus must be looking down from heaven just shaking his head. He couldn't have been plainer when he said, "You have heard it said, 'An eye for an eye, a tooth for a tooth.' But I tell you, do not resist an evil person." Now, I don't presume that Bubba is a Christian. I've never seen evidence for it, at least. But any self-avowed Christian who supports capital punishment fails the Lord, plain and simple.

Author

Brian C Johnson

Date

2011-04-19T22:15:49-06:00
ID

163201

Comment

Brian- You want to crucify him,a little extreme, but ok if that's what you want, doesn't matter to me. Don't know how anybody can care more for a murder than they do for a victim. Did Simon make sure Grace Blackwell didn't feel any pain while he murder her? Don't you be worrying about whether I'm a Christian or not, my relationship with God is just that "mine."

Author

BubbaT

Date

2011-04-20T00:00:44-06:00
ID

163203

Comment

Why do people always assume that people who are against the death penalty are on the side of the murderers? The person who committed the crime should still be punished. It's not that I think everybody on death row should be set free. I think life in solitary confinement with no chance for parole is much worse than death. Either you believe killing is wrong, or you don't. The commandment wasn't "Thou shalt not kill, unless..." I saw a sign once that said, "Let's KILL people to show people who KILL people that KILLING people is wrong." That's kinda like when mom would spank me for hitting somebody. I don't get it!

Author

Tre

Date

2011-04-20T08:50:57-06:00
More like this story
More stories by this author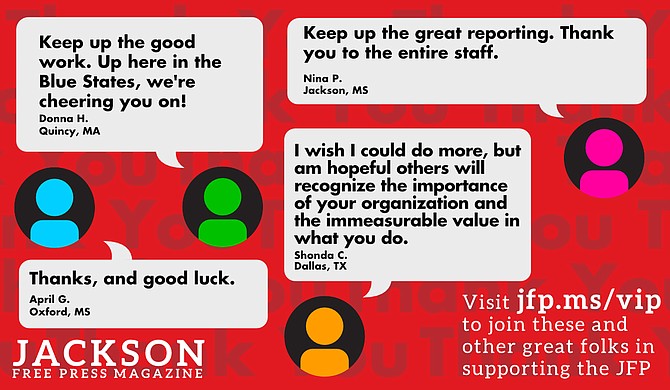 Thanks to all our new JFP VIPs!
COVID-19 has closed down the main sources of the JFP's revenue -- concerts, festivals, fundraisers, restaurants and bars. If everyone reading this article gives $5 or more, we should be able to continue publishing through the crisis. Please pay what you can to keep us reporting and publishing.