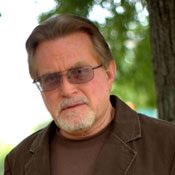 Read the Ordinance (PDF, 604 KB)
The city of Pearl is drawing scrutiny over an ordinance limiting bedroom occupancy passed with a unanimous vote in February. It applies to residential premises, including houses, apartments and manufactured homes, among others. If the renter, holder or lessee wants to add an extra person to the limited arrangement--for example, a man and wife in a one-bedroom apartment who are expecting a child--he or she must request a residential occupancy permit from the director of community development in Pearl's Department of Code Enforcement.
The director is to base his decision on "zoning of the property, the health and safety of the proposed occupants, the impact on the neighboring interested parties, the number and size of the sleeping areas, the number, facilities and size of all bathrooms, the overall size of the dwelling unit, and the age and relationships of the proposed occupants."
The director can refuse to grant the permit if other property with more sufficient bedroom capacity is available within city limits, without regard to the potential price increase for multiple-bedroom apartments.
Mississippi Immigrant Rights Alliance Executive Director Bill Chandler said the ordinance clearly targets low-income Latinos.
"This ordinance is what we call the bedroom-police ordinance. ... f your two-bedroom family consists of two parents with two kids and you then have a third kid, you're in violation of the law and subject to a fine and imprisonment," Chandler said. "The white families living in one-bedroom trailers were not an issue in Pearl until the brown people moved in. Pearl's been a low-income, working class, white community for decades. Now brown folks move in, and we see this ordinance come around."
Pearl City Attorney Jim Bobo said the ordinance targets unscrupulous landlords who attempt to pile numerous beds into a single dwelling, creating an unsafe environment.
"(Law enforcement) has uncovered situations where they come into a place, and there are all these mattresses stacked together against the wall. These aren't families. These are crowds of people living under one roof," Bobo said, adding that Community Development Director Johnnie Stevens would likely be sympathetic if a man and wife with a one-bedroom place were expecting a child.
"... somebody comes in and wants a permit and says, 'I got a 10 by 10 (foot) bedroom, and I want to put five adult males--none of whom are related to each other--in there, I imagine it would be a problem," Bobo said.
Bear Atwood, interim legal director for the ACLU of Mississippi, said the ordinance is flawed and would not survive court scrutiny. "It may not, on its face, discriminate against immigrants, but it does discriminate against large families, and there's a clear constitutional right of privacy for families to decide how many children they want to have," she said. "Also, it doesn't set clear guidelines. ... I think it just leaves way too much to discretion."
Atwood said the ordinance leaves too much up to one person's opinion:
"Any kind of ordinance that has a constitutional restriction has to be narrowly tailored, but the community development director clearly has unfettered discretion to decide what he thinks and, by including things like the relationship of the people involved, is he going to value families over people not related by blood or marriage? Obviously, that's a place where immigrants may see serious issues. It's also a serious issue with unmarried couples, gay and lesbian couples, and large extended families that may well be excluded because the city does not approve of their relationship."
She also slammed the ordinance for relying on the peeping eyes and wagging tongues of neighbors. "You have to get your neighbor's permission, or at least your neighbor's non-objection, for how many children you'll have in your family or whether or not your mother-in-law comes to live with you. That's ridiculous," she said, adding that an applicant would have to send a $2 certified mailing to every neighbor--a potentially costly expenditure if the applicant must mail a certified letter to everyone in their apartment complex.
That, coupled with the $50 application fee, will make the process onerous to the type of low-income family that would normally request one-bedroom accommodations.
Chandler complained about the fine for violation--up to $1,000 or 90 days in jail--and asked whether the city would send police "to peek into bedrooms" while looking for violators. Bobo said the city would leave that up to neighbors, and said as of last week that no one, so far, has applied for a permit.
"It really is one of those things that would have to be brought to (the city's) attention. Code enforcement is not going to go out looking," Bobo said. "... [T]ypically these types of situations would be brought to the attention of the city through a citizen complaint, or some other interaction--domestic-violence call, some kind of thing like that."
Atwood said the ordinance's reliance upon neighbors does not help. "What that tells me is that they're intending to use selective enforcement, knowing that neighbors only complain about people they don't want there, which are often immigrants, or people they don't like," she said. "It shows you how subject it is to selective enforcement."
Pearl Alderman Todd Jenkins said he heard any fall-out from the ordinance. "I'm sure a lot of people may not like it, ... but it was something that we felt needed to be done," Jenkins said.
Previous Comments
ID

160129

Comment

so under this proposed ordinance I would have to pay a fee to ask for permission to have a "fourgy" in my own home?

Author

dd39203

Date

2010-09-29T12:44:59-06:00
ID

160130

Comment

This is crazy. Pearl does not have the right to tell me who can live with me in my own home, nor does any city/state/entity. Thank God I don't live there.

Author

JDLW

Date

2010-09-29T15:06:44-06:00
ID

160131

Comment

Does this mean that the city will require a pregnant woman to have an abortion if she has a child while living out of wedlock with the child's father, in a one-bedroom apartment? Gee, family values!

Author

Inwood

Date

2010-09-29T15:32:10-06:00
ID

160133

Comment

I just posted a PDF of the ordinance for anyone who wants to read.

Author

Lacey McLaughlin

Date

2010-09-29T16:28:37-06:00
ID

160134

Comment

I think there are so many factors or things that are being ignored when you look at an ordinance such as this? For example, someones cultural background? When I grew up in Chicago, we lived in a townhouse that was roughly 2,000sq feet - we had 3 bedrooms, 2.5 baths, living room, dinning room, eat-in kitchen, full finished basement, and a utility room. Well, with that said it was just me, and my parents. However, we had a few neighbors that were from India and most of them had the typical family, plus the grandparents. Then we had some neighbors from Mexico that had the same structure. Had some neighbors from the Philippines - guess what? Same thing. You would see a husband & wife, 2 to 3 kids, plus the husbans or wives parents staying with them. My friends that hailed from Russia, Poland or from Israel, pretty much had extended families living in their households. My Management Information Systems professor at Jackson was from Nigeria and he indicated that we try to live to high on the hog in this country. He indicated when he first arrived to America, it was about 5 of them in a two bedroom apartment - he said, why waste so much space? When you can save some money and try and get yourself established? So I think an ordinance like this is not really fair and practical at all. If you are trying to address property maintenance and property value issues, then you need to go about it another way, because this will not solve anything.

Author

Duan C.

Date

2010-09-29T16:45:52-06:00
ID

160139

Comment

This is ridiculous! I am glad I don't live in Pearl... I doubt they would let me and both my girlfriends sleep in the same bed(room). Scott - its not a question of poor living conditions, the law is telling people they can't have three people sleeping in one bedroom without a permit. Me and two girlfriends, a couple and their baby, Three buddies sharing a one bedroom apartment to get through college (Hinds), all would have to apply for a permit or face fines. I mean, how invasive is that? Its not a matter of what they are trying to do, it is that the letter of the law is extremely poorly thought out and implementation is going to make a lot of people very uncomfortable.

Author

BobbyKearan

Date

2010-09-29T19:48:35-06:00
ID

160144

Comment

Seems to me that this might be unconstitutional.

Author

golden eagle

Date

2010-09-29T21:32:39-06:00
ID

160148

Comment

Knowing of a couple of houses in Pearl where there are just way too many people living under one roof - and yes, one of them is a house with 12 Mexicans living there, all of whom work at the same Mexican restaurant, and the other is a house with 8 Asians living there, all of whom work at the same "Chinese" restaurant - I can fully understand the reason such an ordinance is needed.

Author

LambdaRisen

Date

2010-09-29T23:18:29-06:00
ID

160150

Comment

This is sad and ridiculous. I am so glad that I do not live in Pearl also. I guess that they will try and regulate dreams next!

Author

lance

Date

2010-09-30T06:34:31-06:00
ID

160187

Comment

I'm so disgusted by the idea of what is going on in this nation over Immigration...PERIOD. I Live in West Jackson(we are a,White Family)....in a 5 bedroom home that is literally falling in on us (foundation problems), My Mother currently is the only one working....I'm disabled, both my brother and my uncle have been laid-off of there jobs. My brother also has his Girlfriend(not working) and her son living with us. 3 out the 5 bedrooms are usable, part of the house had to be sealed off. (Some are probably thinking we're "Poor White Trailer Trash") None of us have the CREDIT or the MONEY to live on our own....Can you imagine how it is for someone, who may or may not be legal, in this day and age, to LIVE at all. I think people need to stop worrying, about how others live and start lending, more of a HAND, in helping their communities and the people in it, instead of figuring out ways, to GET RID OF THEM...

Author

LHT

Date

2010-10-01T15:11:51-06:00
ID

160191

Comment

@ LHT I have to commend you for making that post. Not too many people would admit to their living arrangements and their financial matters. But to paint that picture says a lot. But your current situation is a prime example of why I think this kind of ordinance is unethical. If someone is paying to live somewhere or especially if they own their own property how can you legislate how many people may stay there?

Author

Duan C.

Date

2010-10-04T06:43:31-06:00
ID

160194

Comment

I can remember reading my lease agreement when I moved into an apartment 9 years ago, and there were definite provisions about the number of people that could reside in an apartment (this was largely ignored as I often would see up to 10 guys come out of one apt and load themselves into trucks to go work up at the Nissan plant when it was being built). I'm going to go out on a limb here and assume that most of the properties the folks in Pearl are concerned about are mostly rentals, so this could be addressed by the property owners in their rental contracts.

Author

bill_jackson

Date

2010-10-04T13:01:22-06:00
ID

160199

Comment

@ Duan C. This is sortta off-topic, but the financial crisis that the U.S. is in, has got a lot of LAID-OFF FAMILIES, moving in with their parents or other relatives. If your a Single person today, it's next to impossible to pay your bills unless you actually have a roommate....that is if your not in Upper-Management or something.... It's hard to live in a NICE AREA of town these days without having to pay for it...SECURITY is an issue in large Metro Areas..and people are desperate to find a SAFE PLACE to live...if they have to GROUP together to live in a nicer Safer Neighborhood...SO BE IT ...Live with it

Author

LHT

Date

2010-10-05T07:17:36-06:00
More like this story
More stories by this author
Like independent media outlets around the world, the Jackson Free Press works hard to produce important content on a limited budget. We'd love your help! Become a JFP VIP member today and/or donate to our journalism fund. Thanks for considering a JFP VIP membership or one-time support.