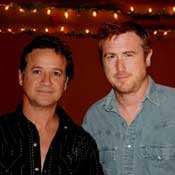 Whether you seek the symphony and high arts or aristocrunk, this fall promises something for everyone, as we amp up for the cooler State Fair temperatures.
This Friday night the Mississippi Symphony Orchestra's intimate Chamber series season kicks off at the St. Andrew's Cathedral downtown. The "Best of Baroque" program includes music by Bach and Handel, starting at 7:30 p.m.; $15 at the door. If you're a fan of Bach, be sure to attend Dr. John Paul's annual Bach Harpsichord series with the Mississippi Academy of Ancient Music at St. Andrew's Cathedral next Tuesday, Sept. 21, at 7:30 p.m.; $15. Then, on Thursday, Sept. 23, at 7:30 p.m., the Academy will bring Dr. Paul along with the St. Andrews' choir to St. James Episcopal Church at 7:30 p.m. for another evening of Bach. Donations are accepted at the door.
The Mississippi Academy of Ancient Music concerts offer world-caliber chamber music from the Renaissance period. Its musicians perform with period instruments like the harpsichord and lute, and the academy features old-world European-trained vocalists. Visit http://www.ancientmusic.org for complete details on the fall ancient music schedule.
If you're looking for more raucous action this weekend, check out longtime southern-rock favorites Dash Rip Rock at Fire this Friday night. It's been too long since these New Orleans fellows have ripped things up and rocked Jacktown. The band will perform its classics, along with material from "Call of the Wild," its 15th studio album released earlier this year. Just up the road at Martin's is the return of the purveyors of aristocrunk Lord T & Eloise this Friday night. They're bringing Hillkrunk along with them to kick things off at 10 p.m.
Looking for a road trip Friday night? Tickets might still be available for the Southbound Showdown with the Dirty Dozen Brass Band, Jason Isbell & the 400 Unit, Mary Gauthier and Kevin Gordon at The Lyric in Oxford, 8 p.m. $20. At press time, tickets are also still available for R&B diva, Patti LaBelle at the Silverstar Casino in Choctaw this Friday night, 8 p.m. Call 866-44PEARL to reserve your seats. Also this Friday night is the Drive-By Truckers at Minglewood Hall in Memphis.
If you're not going to the 33rd Annual Mississippi Delta Blues & Heritage Festival at the Greenville Convention Center, noon-10 p.m., this Saturday, there's a lot to see and hear around town. The very cool Dirty Bourbon River Show and New Orleans-based indie-rock band Glasgow will be at Ole Tavern Saturday night, 10 p.m. Check out the tunes at http://www.glasgowband.net.
Not to be outdone in coolness, The Hot Pieces and Spacewolf are in Hal & Mal's red room this Saturday night, 10 p.m. Hear them on MySpace to get a taste. The eclectic Gypsy-punk, country-boogie band Dirtfoot returns to Martin's this Saturday night; sample the goods at http://www.dirtfoot.com. Last but not least, roots-rocker Cary Hudson's new band, The Piney Woods Playboys, hit the stage at Poet's II in the Quarter Saturday night, 9 p.m.
Hudson will be back for a solo show next Wednesday, Sept. 22 at Fenian's. Also next Wednesday, Fire will be hosting another triple bill of rock 'n' roll with Saving Abel, We Are The Fallen and Taddy Porter. Get your tickets now for the return of Ingram Hill to Hal & Mal's big room next Saturday, Sept. 25 at 9 p.m., $10.
The fall festival season is in full swing. Be sure to plan for the much-anticipated annual WellsFest at the Jamie Fowler Boyll Park on Lakeland Drive, Saturday, Sept. 25. Visit the JFP music calendar online for the days' schedule of performers for this family-friendly event. And take the trip up to The Lyric in Oxford next Wednesday, Sept. 22 for The Hold Steady and Jamey Johnson on Sept. 23.
More stories by this author
Support our reporting -- Follow the MFP.