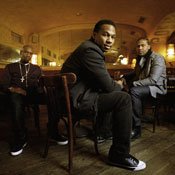 With summer starting and school ending, many of you might be looking for ways to relax. Wednesday night, pull up a chair and unwind on the Parker House patio in Ridgeland when Scott Albert Johnson and Bob Gates play the blues from 6:30 to 9:30 p.m. while you feast on spicy crawfish. If you miss Wednesday night, T.B. Ledford and Matthew Magee will bring the roots to the Parker House on Thursday.
Shucker's on the Reservoir is hosting its annual two-day Cajun Fest this Saturday from noon until 1 a.m. Hunter Gibson & the Gators play at 1-5 p.m.; The Chill 5-9 p.m. and Snazz 9 p.m.-1 a.m. The Sunday line up includes Andrew Pates and friends from noon to 4 p.m.; Krackerjacks 4-8 p.m.; and Snazz 8 p.m. to midnight. The $10 cover gets you in for the music each day, and Shucker's will be selling every imaginable Cajun dish you can think of. Visit http://www.shuckersontherez.com.
This Sunday at the Crawdad Hole on Lakeland Drive, jukeman Jimbo Mathus and his Tri-State Coalition will throw down from 3 to 6 p.m. It's all-ages and $5, BYO-cooler.
Live comedian acts don't happen enough in Jackson. Hal & Mal's will host local comedians for a comedy improv show in the Red Room Thursday night. Local jazz favorites the Barry Leach Jazz Group will perform in Hal & Mal's restaurant so you can see two live events in one night under the same roof. Also on Thursday, harp icon Fingers Taylor is back at Soulshine Pizza on Highland Colony from 7-9:30 p.m., and Travis Dunlap is at Burgers & Blues, Al Stamp's cool new upscale burger joint on E. County Line Road from 5-9 p.m.
If you're able to get to the Gulf Coast Thursday night, hit up Ticketmaster and get to the Mississippi Grammy Gala, hosted by Gov. Haley Barbour, 7:30 p.m. $120 at the Biloxi Hard Rock Casino. This event will feature Mississippi's finest musicians including Cassandra Wilson, Mac McAnally, The Williams Brothers with the Mississippi Mass Choir, Beatrice, and a Bluesapalooza free-for-all with Eddie Cotton, Hubert Sumlin, Zac Harmon, King Edward and Bobby Rush. Speaking of the Coast, if you're still promising yourself to see a Beatle, there are a few $100-$300 tickets left for Ringo Starr & His All-Starr Band at the Beau Rivage, Sunday, July 18.
Blues legend Zac Harmon plays Friday night at The Auditorium in Fondren, at 9:18 p.m.; $25. There is more great blues on Saturday night when the master of expressive blues guitar, Michael Burks, plays at Underground 119.
Looking for a bit more rock in your weekend? Fire will bring Framing Hanley this Friday night, with Transmit Now, Against the Wall and Sore Eyes opening. $15 at the door. Ole Tavern gets rowdy with Superdestroyer, Eunuchs and Not Dead Only Frozen at 9 p.m. Sneaky Beans hosts an all-ages Olympic Records Showcase this weekend. The Friday bill includes The Da Vincis and Young Buffalo from Oxford, 7 p.m. and Saturday's line up is The Weeks, a Lake Caroline reunion show and Boyscout, 7 p.m. Drop off your teen with $5 for cover each night and money for a burger next door at Rooster's.
Mark your calendars for Tuesday, June 1,when the Mississippi Improv Alliance presents the impov-experimental Screwed Anthologies from Houston, Texas, at the North Midtown Arts Center (formerly One to One Studios), 8 p.m. $5. Call 601-497-7454 or visit http://www.myspace.com/themississippiimprovizationalliance for details.
Starting next Wednesday, June 2, Electric Cowboy will have a Battle of the Bands contest each Wednesday night for the next two months. Kicking things off, Smaash will battle Diesel 255 June 2. The finalist will battle for the best at the end of the two months.
Tickets are on sale now for pedal-steel soul-jam icons Robert Randolph & the Family Band at Hal & Mal's next Friday, June 4, 9 p.m. This will be one of the best shows to hit town in a while. Check out jams at http://www.robertrandolph.net.
More stories by this author
Support our reporting -- Follow the MFP.