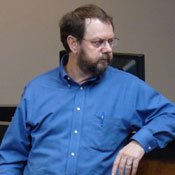 Rankin-Hinds Pearl River Flood and Drainage Control District Levee Board approved a resolution to re-engage the U.S. Army Corps of Engineers to move forward with a $205 million levee expansion for the Pearl River, but with the addition of a small lake ending just south of the LeFleur's Bluff Park and its adjoining Mayes Lake campground.
"I'll second (the motion) because I want to get something done," board member and Richland Mayor Mark Scarborough said. The board approved the motion with 6-to-1 vote in favor.
For years the Levee Board has been wrangling with two polar-opposite plans for flood control along the Pearl River: a project promoted by Jackson oilman John McGowan to create a massive 7,000-acre lake, which would inundate Mayes Lake, and a Corps-endorsed levee expansion that contains no impoundment of the river.
The Corps estimated a version of the McGowan plan to cost $1.4 billion after environmental mitigation and levee installation. McGowan said the Corps inflated the cost of his lakes plan and disowned the Corps' interpretation of his plan. He now favors a similar Two Lake Plan, which he claims will cost only $350 million, and does not require levees to achieve flood control. The board rejected McGowan's Two Lakes Plan when it approved the Corps' levee plan last December, citing high costs and environmental barriers.
However, a majority of the board, including representatives of Hinds County, still want to see some form of lake to encourage business development along the Pearl River, and believe even a more modest lake would make possible a scenic canal in the currently undevelopable banks of Town Creek in downtown Jackson.
Waggoner Engineering Inc. project engineer Barry Royals introduced to the Levee Board in April alternative plans to dam the Pearl River to create a shallow lake about 255 feet above sea level, which leaves LeFleur's Bluff Park untouched by lake water. The plan is an attempt to appease the Corps' strict opposition to investing $133 million in federal funding to a flood-control plan that mandates flooding the protected wetland areas along the Pearl River. The envisioned shallow lake would occupy the area between the Gallatin Street landfill, up to the Lakeland Drive area.
Royals said engineers needed to keep both the depth and the size of the lake malleable to increase the chances of Corps' approval. He said the cost of the project could be about $605 million, but advocates of the McGowan plan argued in the months leading up to the board's Monday vote that development along the levees surrounding the lake would not be picturesque enough to promote development.
Royals said today, however, that Waggoner Engineering and advocates of John McGowan had apparently reached an agreement on Lake 25X. "We've discussed this with the Two Lakes folks, and I think we're all in agreement that there are flood-reduction benefits to be derived from such a lake and an impoundment, depending on where you are on the river," Royals told the board.
McGowan's spokesman Dallas Quinn did not speak against the plan at the meeting, but suggested that some departments overseeing LeFleur's Bluff Park were open to the idea of lakeside property within the park created by the McGowan plan.
Quinn asked if any members of the board had spoken with Mississippi Department of Wildlife, Fisheries and Parks Executive Director Sam Polles.
"We've met with them and I don't think 'impact' is necessarily a bad word. I think they would like to have some of the attractive features and less maintenance right now with Mayes Lake," Quinn said.
Royals disagreed, saying his people had spoken with state park officials early on and that the officials considered protecting Mayes Lake a high priority: "One-hundred thousand to 150,000 people a year visit that area ... There are features down there. The state champion beech tree is down there in that park, so the sensitivity needs to be there."
Board member Socrates Garrett, who was the lone vote against the resolution, said he feared Lake 25X would get nowhere with the Corps: "I don't believe this Corps has changed its position (against flooding the Pearl) since day one," Garrett said.
The board also voted to look into clearing approximately 850 acres of trees between the levees from the waterworks curve to the Gallatin Street landfill, at a cost of about $10,000 per acre. The plan, which is designed to increase water flow between the levees and reduce flooding, does not include the cost of buying or using eminent domain to acquire privately held property for tree removal.
Previous Comments
ID

157750

Comment

We haven't had time to really dig into this potential solution, yet, but cheers to the Levee Board for unlocking the stalemate and looking for a compromise between levees-only and the Two Lakes plan. This is what we've long called for, and we're thrilled to see calmer heads prevail.

Author

DonnaLadd

Date

2010-05-10T16:11:40-06:00
ID

157751

Comment

I wish I had time to study this more in depth, but it seems to me that it is a bit of a waste to spend so much trouble (not to mention time and money) to make this development when it is just going to be some shops and houses. It looks like a waste because shops and houses are not the type of development that spurs more development. They do not anchor an economic activity. Heck, they are hardly even a draw for people to move or visit. Shops and houses are periphery development that has pretty much reached its peak economic potential once it is built. It may draw from the surrounding area, but not from further afield. This is in contrast with things that do spur further development, research parks, universities, exchanges - things which foster new businesses, and continually generate a demand for more services. I would say put in a lot of effort on the type of development that will generate compounding economic benefit, but don't waste anyones time or money talking about something which might have a nice park or a few posh shops, because once its built, and we have visited once, we won't care anymore. Again, i would like to see/do more research on this.

Author

jrt

Date

2010-05-10T16:16:36-06:00
More like this story
More stories by this author
Support our reporting -- Become a JFP VIP.
The news business has changed dramatically in the past year, and we need your help more than ever to keep bringing you important stories about Jackson and the Metro. Become a JFP VIP with an annual membership or you can Sign up as a monthly supporter. Thanks for anything you can do to empower our journalism!