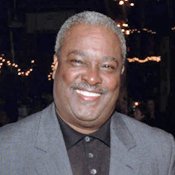 Jackson Mayor Harvey Johnson Jr. will deliver a presentation to the city council at an afternoon committee meeting today that will entail a plan to cover budget shortfalls without cutting city staff or services, city spokesman Chris Mims said.
"The only thing we can say prior to the presentation is that we will be making some adjustments to the budget to offset the revenue shortfalls in sales taxes we've had so far this year," Mims said.
Mims said the city is experiencing a 12 percent shortfall in revenue estimates but could not give the specific amount prior to the committee meeting.
Ward 1 Councilman Jeff Weill said he is anxious about the shortfall.
"What can I say? The shortfall concerns me. We'll have a significant drop in sales tax revenue at this rate, and I'm eager to see what the mayor proposes to do in response to it," Weill said this morning.
Last fall, Johnson managed to plug a $2 million hole and shore up a shortfall in the city's insurance fund in the Fiscal Year 2010 budget after uncovering $4 million in allocated budget money from the previous year that went unspent by the Melton administration. At the time, Weill questioned how the administration had pulled unused money from a city budget so perforated with shortfalls.
Nina Holbrook, executive director of the Metrocenter Area Coalition, said the drop in sales tax is a result of businesses leaving the city of Jackson.
"We've had a problem with the national recession, but we've also lost many industries over the last six months. We've lost Belk, and numerous car dealerships. We lost Barnes & Noble some time ago, and we've lost quite a few restaurants. Our tax base dwindles and Madison and Rankin counties keep growing," Holbrook said. "Jackson is the capital. It should have the advantage, but when you've got code enforcement that's not being taken care of, people and businesses avoid the city."
Johnson offered few details about how his administration located those funds, but assured the council that the money did not come from the city's reserve fund. The size of the reserve fund determines the city's credit rating on bond issues, and tapping it could reduce the city's ability to finance infrastructure repair.
Mims could not specify how funds would be allocated to cover shortfall estimate, however. "You will have to wait until the 3 p.m. meeting," he said.
See Jacksonfreepress.com for an update after the meeting
A previous version of this story stated the the city is experiencing an estimated $4 million budget shortfall. City spokesmen Chris Mims said the shortfall is not $4 million but could not release the correct estimate until the committee meeting this afternoon.
More stories by this author
Support our reporting -- Follow the MFP.