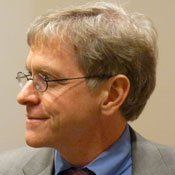 A recent U.S. 5th Circuit Court of Appeals decision could undermine Gulf Coast resident's efforts to hold oil companies responsible for causing global warming and contributing to Hurricane Katrina's damage.
On March 1, the court issued a decision in the court case Comer v. Murphy Oil USA, that it should reconsider its own panel's Oct. 9, 2009 decision that plaintiffs had a right to target oil and coal companies for aggravating the 2005 devastation of Hurricane Katrina.
The plaintiffs, consisting of residents and property-owners along the Mississippi Gulf coast, filed a 2005 class action in U.S District Court for the Southern District of Mississippi against oil companies like Shell and Exxon-Mobile, among others, the suit alleges that defendants' operation of fossil fuels and chemical industries caused the emission of greenhouse gasses that contributed to global warming and subsequently increased surface air and water temperatures in the Gulf, which, in turn, added to the ferocity of Hurricane Katrina--ultimately destroying plaintiffs' coastal property.
The defendants filed petitions to dismiss plaintiffs' claims in 2006, arguing the claims needed to be legislated through federal law changes, instead of a court ruling. The U.S. District Court granted the motion and dismissed plaintiffs' claims in 2007. But the plaintiffs' appealed the decision to the U.S. Court of Appeals, which reversed that decision last October, judging that plaintiffs "pleaded sufficient facts to demonstrate standing for their public and private nuisance, trespass, and negligence claims."
A new March 1 decision by a nine-judge panel of the appeals court raise the possibility of the appeals court reversing its own 2009 decision that plaintiffs had a right to target oil companies.
"The Fifth Circuit has agreed to re-hear the case, meaning the entire court of appeals will re-consider that decision. A three-judge panel decides 99.8 percent of the cases, but some cases where they feel there's an issue of law that needs to be resolved definitively, or the full court disagrees with the panel, or the full court just thinks the issue needs more airing, they'll grant a petition to re-hear the panel decision by the entire court with all judges sitting," said Robert Wiygul, an attorney with the Mississippi Sierra Club. "It's not necessarily good for the party that won at the panel decision. It means some judges have doubts about the whole situation."
Jackson Attorney Tim Porter and New Orleans attorney F. Gerald Maples--both attorneys representing plaintiffs in Comer, et al. v. Murphy Oil USA, et al--did not immediately return calls.
Previous Comments
ID

156609

Comment

It is impossible to determine whether any single weather event was intensified by global warming, so it's hard to see how the plaintiffs could prevail in court. I think the villages in Alaska that are sinking into the Arctic Sea might have a better case. That's not to dispute that Katrina drew enormous energy from summer gulf waters during the hottest decade on record. The real point is that this kind of litigation is going to continue until Congress passes energy legislation. Conservatives seem not to understand that the Supreme Court has forced the EPA to regulate carbon dioxide emissions. The EPA does not want to walk that plank, but it's another pressure on Congress to act. The United States is going to regulate carbon pollution. We can do it by law suit, or we can do it by legislation.

Author

Brian C Johnson

Date

2010-03-08T21:35:40-06:00
More stories by this author
Support our reporting -- Follow the MFP.