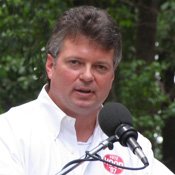 Biloxi charter boat captain Tom Becker said he filed a $40,000 claim with BP due to a drop in business following the April sinking of the BP offshore oil rig, but said the last four years offered a poor income record to file with his claim thanks to Hurricane Katrina and the economy.
"BP required a history of income for the last three years, but the last three years were terrible. Last year, the economy was way the hell off. 2008 was a decent year, but the years before that we were coming back from Katrina. 2004 was a fantastic year, and then Katrina knocked the heck out of it," Becker said.
The captain said he included in his BP claim six years of income records to accurately reflect the more productive years prior to Katrina. He could not say if BP will take into account the more profitable extra years, because the oil company did not request them.
"I'm hoping they take into account the six years I gave them. We really don't know what we've lost by the fact that our phones aren't ringing. We can only tell you about the losses that we had on the books," Becker said, adding that BP sent him the first check on the claim within days, but that the future is unclear for the follow-up check.
Attorney General Jim Hood said in a press statement Wednesday that he demanded BP post a claims manual on its website establishing rules for filing a claim. He also asked that Gulf states attorneys general appoint an independent claims monitor to see how fast claims are getting paid, and that AGs have access to BP's claims database. Hood said BP has agreed to his demands and had paid $5.5 million in for 4,034 claims in Mississippi as of Wednesday.
BP is asking claimants to submit, either via the Internet or by phone, the source of their revenue, proof of income and proof of the loss of revenue linked to the oil spill.
Rep. Brandon Jones, D-Pascagoula, said that the fishermen he has spoken with have been fairly satisfied with BP's response to their claims but added that the process is still in its early stages. 


"I know there have been instances of frustration here and there, but people I have talked to have been fairly pleased," Jones said. "... People who qualified for the claims program got a $5,000 payment pretty quickly. When you put a little bit of money in people's pockets it can make a difference. But this is just the initial stage; it's a drop in the bucket for a lot of these folks."
Hood, meanwhile, says he has little sympathy for what he describes as BP's cutting corners in the events leading up to the April disaster.
"Although BP has worked with the coastal attorneys general, that does not allow me to forgive them for the short cuts that this corporation and the other responsible parties took in causing this oil disaster," Hood said in Wednesday's press statement. "I, and two of my colleagues, recently met with (U.S.) Attorney General Eric Holder and members of the Department of Justice.  We all agreed to work together to make sure  that we review every document, interview every witness, and leave no  stone unturned to hold those individuals and companies responsible to  the fullest extent of the law."
Hood said he is gearing up for a fight with BP and other companies connected to the catastrophe, including multi-national engineering firm Haliburton, which was working on the rig hours before the explosion and Transocean, which leased the ill-fated rig from BP. Hood says he wants no re-enactment of the slow progress of suits against insurance companies arising from Hurricane Katrina claims.
"The insurance industry abused the federal court system to delay the state court suit which my office filed within two weeks of Katrina. It took Mississippi four years to bring the issue before our Mississippi Supreme Court, where it rightfully belonged," Hood stated, adding that the Mississippi Supreme Court ruled in favor of plaintiffs in the Katrina insurance suits as this past October--four years after Katrina hit, making it a "hollow victory."
Hood's concerns could also arise from reports that the British oil giant is seeking to place pre-trial issues in the hands of a U.S. District Judge Lynn Hughes, who has collected royalties from several energy companies, according to the Miami Herald.
Robert Wiygul, an attorney working with the Mississippi Sierra Club, said was confident in Hughes' ability to be objective in court matters involving BP, but said the company clearly stood to benefit from sending the case to Houston, Texas.
"Houston is a town that is BP's home, and it has a big Halliburton presence. People there are comfortable with the energy industry. They pay a lot of taxes over there," Wiygul said. "Second, Houston is further away from the actual impacts of the oil spill. ... As an attorney, if you have to stand up in front a jury and talk about the consequences of your actions, do you really want people whose brothers and sisters have been directly affected by this accident, or do you want jurors who are as far away from the direct impacts of the oil spill? "I think the answer is pretty obvious."
BP officials did not immediately return calls for this story.
More like this story
More stories by this author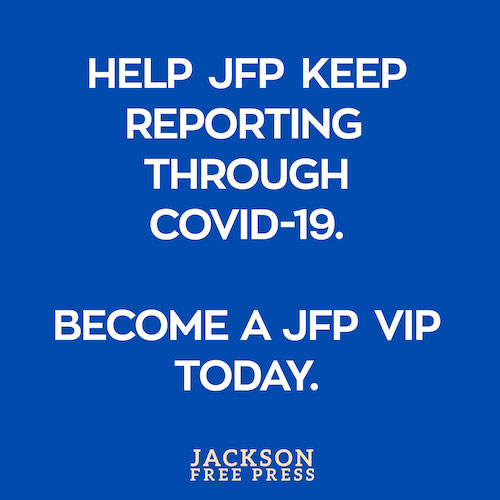 COVID-19 has closed down the main sources of the JFP's revenue -- concerts, festivals, fundraisers, restaurants and bars. If everyone reading this article gives $5 or more, we should be able to continue publishing through the crisis. Please pay what you can to keep us reporting and publishing.