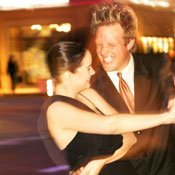 Thirsty for some drinks and music? Start off your weekend at Hal & Mal's in their Big Room with a show by Robert Randolph and the Family Band. The show starts at 9 p.m., tickets are $25 at the door. Also tonight, Rhonda Richmond will also be performing at Afrika Book Cafe at 9 p.m. Tickets are $15. If music isn't your thing, Rainbow Whole Foods Co-Operative Grocery will have a dinner and a movie in the Rainbow Plaza at 7:30 p.m. The featured film is "Sita Sings the Blues," and a vegetarian meal will be provided. Tickets are $16 at the door and $14 for members. If you've got some energy left over from this short week, head over to Body Benefits on Pear Orchard Road tonight at 5 p.m. for a three-hour spinning workshop. The workshop includes a question and answer session and refreshments. Cost of the workshop is $50. Want more? Check out Best Bets or JFP Events Calendar
Start your Saturday early with the Jackson Audubon Society's monthly bird walk at Mayes Lake at 8 a.m. An experienced Audubon member will lead the walk. Don't forget to bring binoculars, water, insect repellent and a snack. The event is free, but $3 is required for a car entrance fee. If the weather is still nice, head out to Jackson Street in Ridgeland for the Hamstock BBQ & Music Festival from noon to 10 p.m. and will include music by Horse Trailer, The Revivalists and The Alex Ross Band.; free admission. If you want to stay inside but still get some local music, head over to Galloway United Methodist Church at 5 p.m. for a concert dinner with the Mississippi Boychoir, celebrating its 15th anniversary. A reservation is required for the dinner. Call 601-366-0579 to learn more. For more music options visit
JFP Music Listings.
Sunday, in honor of National Cancer Survivors Day Black's Chapel Church on Robinson Road and the Rebirth Foundation, Inc., will host an event to commemorate survivors at 11 a.m. Free refreshments will be provided in the fellowship hall after a balloon release ceremony. Afterwards, stick around Jackson and have lunch at Sal & Mookies, Lumpkins BBQ or the King Edward hotel. For more dining options visit JFP Restaurant Listings and the Menu Guide.
More like this story
More stories by this author