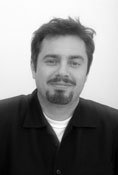 I have not been a New Orleans Saints fan my whole life.
While Archie Manning was making a name for himself in New Orleans, I was busily growing up in Dallas, writing every book report I could get away with on biographies of my hero, Roger Staubach of the Cowboys.
My hero was the fearless leader of America's Team. I would recount stories to jealous grade-school friends about how I had actually seen Mr. Staubach jog through our neighborhood on occasion—usually surrounded by an entourage, but sometimes with just one or two companions.
Once, when I was waiting at the bus stop near Dealey Elementary, Roger waved back.
After Roger came Danny White—and after a promising few years in the early 1980s that fizzled in the playoffs (damn that Joe Montana) came a gloomy period in my life when we had to count on the local radio powerhouse KVIL-FM to buy up the remaining tickets to Cowboy games in order that games wouldn't have to be blacked out on television.
When the station couldn't swing it, I'd listen to the games on radio; I remember shedding tears in my room after the season ended on what sounded like a game-tying toss to Drew Pearson—but that ended up just a few years short of the goal-line.
I got to see one game live in my youth—Mom's turn came up to buy tickets offered by her company—and I can still remember the sights and smells of what is now "old" Texas Stadium.
My most vivid Cowboys-related memory, though, was when we moved back to Dallas after a short (and unhappy) stint in Atlanta when I was a freshman in high school. We moved at the very end of the summer, back to our old house (which hadn't sold, despite my mother's fervent wishes) in the old neighborhood.
Mom let us stay out of school the second half of that first week, and we painted, mowed and generally cleaned up the place—and, on Sunday, we painted the hallway and listened to a preseason Cowboy game on the radio.
I was home.
The lean years came to an end when Jerry Jones took over the team (you could tell he was a scoundrel from the outset) and, after an unceremonious retiring of Tom Landry, Jimmy Johnson became the team's second-ever head coach.
Trading Hershel Walker to the Vikings in exchange for approximately 93-years worth of draft choices, the Cowboys' story culminated with the Aikman-led powerhouse team of the early 1990s that included great players like Emmett Smith, Michael Irvin, Jay Novacek and my personal favorite, Darrell "Moose" Johnston.
As an adult, I stayed a fan when I could. (Hey, it's been 15 years since an NFC championship game, and the left-right combo of Barry Switzer and Bill Parcells nearly soured me for good.) While my football fan "check-down" list had little room for any other NFC teams (maybe a little Chicago Cubs-style underdog love for the Packers), in the AFC, I'd root for Denver to do well.
Donna's fandom has long been fixed to the now-standard line: "I root for the New Orleans Saints and whatever team is playing the Dallas Cowboys." She's never really given an inch in that respect, occasionally making a great deal of noise in support of, say, a New York Giants victory over the Cowboys.
On occasions when the Cowboys play the Philadelphia Eagles, she'll take the implacable stance that she hopes both teams lose, especially now with Michael Vick in Philly.
When I moved to Mississippi, it was, of course, ridiculous for me to even consider being a Saints fan. Not only was I back in a time zone and market that would get nearly all the Cowboy games on TV, but the Saints' head coach had silly hair.
Then Katrina hit.
I was probably a Deuce McAllister fan before I realized I was a Saints fan; his local connections, style of smash-mouth football and straight-up class attracted me to Saints games during that time, even if that also meant I'd have to occasionally watch a game with Haslett coaching.
What began to emerge for me in 2006 was the fact that Sean Peyton and Drew Brees—along with being exciting football minds and talents to observe—were class acts just like Deuce. Reggie Bush brought exceptional talent and excitement—and more than a few hollers from me when he won't run UP the field. Even Jeremy Shockey seems to find his inner "team player" in New Orleans, working his teammates and proving to be a rather popular jersey with all kinds of folks in the Deep South.
I think I'm cribbing from Eckhart Tolle when I mention that when a typical sports franchise has a big championship win, it causes approximately 48 hours of peace, love and harmony in the winning city before people pretty much go back to the way things were. (The actual participants tend to get a longer glow.) I know Dallas was generally like that. But I feel that this Super Bowl berth for the Saints—regardless of whether they win on Sunday—has a little more to it.
Now that I've had a chance to visit New Orleans twice this season, I'd say it's remarkable how much that town loves these Saints players, coaches and even the ownership. (Rita Benson LeBlanc, the 30-something EVP granddaughter of Tom Benson appears to be both a capable executive and the toast of the town.)
There's a spirit and determination that the Saints symbolize and embody. In this case, I believe the team can honestly help promote progress and improvement for the city. They've got a lot of potential to do some good off the field as well as on it.
So I'm a Saints fan. I love watching Brees when he's in the groove, and I love watching the interceptions by the secondary and Reggie Bush's leaps for the pylon ... and I still dream about that strip-six by Meacham against the Redskins. All that talent combined with determination to alter the narrative both for their franchise and for their city makes 2009 the year that the New Orleans Saints' wonderful story inspires folks around the world.
And it's in that sense, for me, that things really haven't changed. The way I see it, I'm still rooting for America's Team.
Previous Comments
ID

155734

Comment

Wonderful article. I was in Dallas in 85 and 86 and treated my youngest son to a ticket to Dallas vs. [I think] Seattle for his birthday one of those years. He was a big Dallas fan, at that time. They were "the" team.

Author

J.T.

Date

2010-02-03T14:36:17-06:00
ID

155735

Comment

The Who Dat Nation welcomes you with open arms, iTodd. The more, the merrier. WHO DAT!

Author

GradyGriffin

Date

2010-02-03T14:41:30-06:00
ID

155741

Comment

I love the part of the story about the Saints. The other part about the other team didn't resonate with me, but I do wonder how you could write about the boys and mention the 49ers, but not America's real team, the Steelrs.

Author

Walt

Date

2010-02-03T17:48:24-06:00
ID

155744

Comment

Walt -- you mean that team that used to play for Pittsburgh? So, I missed this on Monday, but this is pretty funny -- Sean Peyton stole a joke out of Bill Walsh's playbook and Peyton and the Saints Pro Bowlers, including Brees, dressed up as bellhops to greet their team at the hotel. Cute.

Author

Todd Stauffer

Date

2010-02-03T18:44:58-06:00
ID

155753

Comment

Todd it sounds like you're kinda sad. You don't have to let Dallas go; it's in your heart. You know that once you're a Dallas fan you always are. Just cheer silently so Donna doesn't hear you! :-) There is but one America's team and it's Dallas Cowboys...sorry! Great article though.

Author

Queen601

Date

2010-02-04T15:20:02-06:00
ID

155757

Comment

He's way past that point, Queen. He is a rabid Saints fan now!

Author

DonnaLadd

Date

2010-02-04T16:09:58-06:00
ID

155758

Comment

Queen...don't worry, I'm not sad at all. You clearly didn't see me when that young man aimed for the Fleur-de-lis and kicked his field goal through the uprights two Sundays ago. ;-) The more it became Jerry's Team, the less it was America's Team, even though it's had some players I've admired along the way (Troy, Emmitt, Moose) and I enjoyed those Jimmy Johnson years. And, none of it is to say the Cowboys aren't in my NFC check-down (I'm not rooting for Philly, NYG, Chicago, Arizona, Tampa, etc...) but the modern-day Cowboy team is just not on par with the Saints in terms of narrative, emotion, drive and off-field significance. And, hell, the Cowboy's don't even have a trademark-able slogan. :-) Who Dat! (TM)

Author

Todd Stauffer

Date

2010-02-04T16:11:01-06:00
ID

155760

Comment

LOL on the trademark slogan....we haven't needed one. But you are right about Jerry's team and i take that point. I'm not exactly happy with what's going on with all the fanfare and bright lights, but hey....I can't be swayed. I for one am ready to fire Tony Romo all together. I know he's not at fault all by himself. But I'm sick of getting all the way to the (almost) big show and choking. Plus, he needs to get rid of Phillips...what's he holding on to that guy for. Not to take away from the Saints and the fan excitement. Enjoy! YOu made a solid choice if you were going to break up with us. I'm a glutton for punishment I guess....can't leave 'em. My husband did too, I think. Although he claims he has always been a Saints and Cowboys fan. I didn't see him as excited watching them boys as he was watching the Saints. But he won't convert me! I'm steadfast. Good Superbowl Weekend Saints' fans!

Author

Queen601

Date

2010-02-04T16:24:01-06:00
ID

155763

Comment

Great story about Deuce. This story also reminded me of another interesting and classy thing the Saints did this year -- signing John Carney as a "kicking consultant" after the 44-year-old kicker earlier in this season. Truth is, Hartley can probably benefit from the veteran wisdom from Carney, and the Saints get another great football player who retired in the black-and-gold.

Author

Todd Stauffer

Date

2010-02-04T17:56:13-06:00
ID

155764

Comment

Just found this: John Carney Helps Saints Make the Super Bowl as Kicking Consultant But he did help prepare the young man who made that 40-yarder in overtime against the Vikings, the one that had grown men crying on the Bayou. And for that Garrett Hartley is forever grateful. "John has honestly been a tremendous support," Hartley says. "He's someone that I can just lean on." And here's the crazy part: Hartley took Carney's job two months ago. He's the reason Carney, the former West Palm Beach Cardinal Newman star, was cut loose at age 45.

Author

Todd Stauffer

Date

2010-02-04T17:57:41-06:00
ID

155765

Comment

This cowboy stuff is making me sick. I just threw up and am about to throw down if y'all don't stop it. ITodd once asked why I'm a Pittsburgh fan. I am because they have a great legacy, wear my fraternity colors and are composed of great individual talents: how about the Steel Curtain, Bradshaw, Swan, Stalworth, Ward, Roughtburger, Palamallhim, Franco, Ham, Knoll, Lambert, Blount, et al. The Hall of Fame is full of Steelers and awaits many more. Naming all of them would make Queen and Todd sick! The Saints wear my fraternity colors too, and I have always kind of like them for that reason. It has been well-chronicled by me that my problem with the Saints has been one nameless player I can't stand. Otherwise, I like them and wish them nothing but success once Pittsburgh is at home and out of the playoffs. If you will contrast the cowboys to the Steelers you will see strong and can-do personnel versus weak and girly like players crying about not getting it done. All of Dallas quarterbacks have been sweetie-like, starting with Strawback and ending thus far with Romo. Nonetheless, I'm proud of Itodd for seeing the light. Queen has me puzzled because she went to Tougaloo and is suppose to know better. I bet Kamikaze is influencing her albeit it unknowing. How could he pick Dallas over the Steelers. I'm going to see about getting him removed from the black and gold.

Author

Walt

Date

2010-02-04T17:58:34-06:00
ID

155768

Comment

One thing is for sure, if the cowboys or Steelers is America's team, then America's team will be watching the Super Bowl this coming sunday.

Author

Walt

Date

2010-02-04T18:38:02-06:00
ID

155769

Comment

You like two teams based on the colors of their uniform????????? Because it's the same color as your frat??????????? WHAT!!!!!?????? Now that's the kind of statement that Tougalooians NEVER make. You should have just left it at the Steelers have a great legacy. But the Cowboys have a good number of Hall of Famers too now...don't get it twisted. I have an affiliation with the color blue too, but it became less relevant to my life when I moved from the hood 20 something years ago. So I don't let colors dictate my choices....geesh Dr. Walt, you disappoint me! (and I think you really got love for THEM BOYS deep down inside, don't you....tell the truth!!!!)

Author

Queen601

Date

2010-02-05T09:29:39-06:00
ID

155773

Comment

No throwing-up jokes, Walk. It's stomach-virus week at the JFP. Blech. Otherwise, two words: GEAUX SAINTS!

Author

DonnaLadd

Date

2010-02-05T12:18:59-06:00
ID

155774

Comment

Y'all see this quote from James Carville? from James Carville, "If you're not from Indianapolis and you're rooting against the Saints, there's something wrong with you. You're a flawed human being. I'm serious. There's only one reason to be against the Saints, and that's because everyone is for them and you want to be different."

Author

DonnaLadd

Date

2010-02-05T12:57:01-06:00
ID

155775

Comment

That is the dumbest thing I've ever heard in my life!!!!!!!!!! I can't even see the purpose of reprinting that. I am not for anyone playing in the superbowl and there is not a thing wrong with me. I am certainly not flawed. I think being that stupid and judgemental of another human being makes James Carville and anyone who agrees with that statement "flawed".

Author

Queen601

Date

2010-02-05T13:07:37-06:00
ID

155776

Comment

The best purpose is to see the Queen go ballistic. ;-) And I don't think that there is any doubt that Mr. Carville is "flawed."

Author

DonnaLadd

Date

2010-02-05T13:09:09-06:00
ID

155777

Comment

Well you most certainly accomplished your goal, ladd! Well done!

Author

Queen601

Date

2010-02-05T13:13:53-06:00
ID

155778

Comment

Just teasing, Queen. You dish out all kind of stuff at Saints fans; I know you can take it.

Author

DonnaLadd

Date

2010-02-05T13:24:23-06:00
ID

155779

Comment

Yeah, yeah, yeah....whatever.... GO COLTS!!!!!!!!!!!!

Author

Queen601

Date

2010-02-05T13:58:17-06:00
ID

155780

Comment

;-) I tell you: I'm so happy that my lifelong team is *going* to the Superbowl that winning it would be icing. There is no way I can be miffed about any of this great fun we're all having leading up to the Superbowl. It's all delicious to me. Here's to the loud, proud, crazy city of New Orleans and her people. Y'all have been through so much; enjoy the Super Bowl frenzy!

Author

DonnaLadd

Date

2010-02-05T14:23:21-06:00
ID

155781

Comment

That is a great quote from Carville. Hilarious! WHO DAT!!

Author

QB

Date

2010-02-05T14:46:07-06:00
ID

155782

Comment

So, any predictions? Will a field goal decide the Super Bowl like it did the NFC championship?

Author

Todd Stauffer

Date

2010-02-05T16:16:59-06:00
ID

155783

Comment

BTW, in the original story I mentioned the Meacham strip in the Redskins games that I said I still dream about -- I literally had a dream about that play one day last week. It turns out, this is almost exactly what that dream looked like: http://www.youtube.com/watch?v=DJxE1RAgVyI :-)

Author

Todd Stauffer

Date

2010-02-05T16:25:35-06:00
ID

155784

Comment

I predict Colts by 8, 38-30. I'd be very surprised if it's a blowout.

Author

golden eagle

Date

2010-02-05T17:15:13-06:00
ID

155785

Comment

Sorry, Queen, I don't have any love for the cowboys anymore. In their early years, back when Baltimore beat them, I felt sorry for them as the underdog. As soon as they started wiinning and was no longer the underdog their heads got big real quickly. I didn't like Tom Landry because he reminded me too much of a slave driver or plantation manager. I identified with Dwayne Thomas and Hollywood Henderson, black rebel who bucked the system. Then Henderson got strung out on drugs and took his rebellious attitude too far. Suddenly Tom Landry didn't look so bad to me anymore. By this time I was completely a Steelers fan having dumped the Dolphins as my favorite team. I'll admit I was impressed by the Jimmie Johnson years and felt for a minute that his team was the best pro football team I had ever seen. Then I woke up and realized the best pro football team of all time is the Chuck Knoll Steelers, notwitstanding any calims by the 49ers. I expect the game to be a shootout. However, if the Saints can't rattle Peyton it will be a one-sided shoot out of 10 to 35 favoring the Colts. If the Saints can beat up Peyton the Saints will win 35 to 17. Did y'all hear the playbreaker Michael Erving is being sued by some woman for taking some of her icecream. When will the comboys learn you ask and woo a woman out of her icecream. I guess if you haven't seen the Super Bowl since 1950 won't no woman give you any icecream.

Author

Walt

Date

2010-02-05T17:28:40-06:00
ID

155789

Comment

I've learned to face the fact that I suck at predicting football scores...but I'll give it a wild-asses guess anyway. I'm looking over the stats for this past season and here's my logic -- we've got two world-class offenses going after two average defenses. (I particularly like the idea that we may be able to run on Indy and be able to *stop* the run, getting them into a one-dimensional situation.) If you look back over the season, with the possible exception of Saints-Viks, I think this is a fantasy-level shootout match-up, assuming nerves and hoopla (hoopla?) don't get the best of either team. So, given that I want the Saints to win, and figuring each team will be fully together on offense and playing "up" on defense, I think the difference will boil down to special teams -- and that Manning will throw at least one critical INT (he had 16 on the regular season; Drew had 11) that may not lead directly to points, but will mean one less TD for him. Figure it this way -- if you take their average points scored over the regular season and assume both defenses will play at an average level in the game, it's Saints 32, Colts 26. (Don't ask me how they actually get to those scores; not the point.) So, I'm going to call it 38-31, with the Saints getting a little help on special teams and at least one pick; it could be two picks because I think Manning will be in the air a lot this game. (My only hesitation -- I hate it when the other team has a player named after a city in Texas. Any team with a player named "Dallas" or "Austin" scares me, and Indy has TWO of them. ;-)

Author

Todd Stauffer

Date

2010-02-06T16:11:25-06:00
ID

155791

Comment

First America, now the World (or, at least, the Times of London office): http://online.wsj.com/video/who-dat-saints-chant-draws-support-in-london/C1D134BC-205D-4DD0-9A55-480A4896B6A4.html

Author

Todd Stauffer

Date

2010-02-06T19:27:53-06:00
ID

155808

Comment

AP, on the Super Bowl Champion New Orleans Saints status as America's team: http://tiny.cc/cETcT "There's a reason America is pulling for New Orleans, and why wouldn't they? They've been through a lot," Colts safety Antoine Bethea said recently. "Sports tends to pull people together, so it's commendable for New Orleans to be, as I guess you'd say, America's Team right now."

Author

Todd Stauffer

Date

2010-02-07T22:30:46-06:00
ID

155859

Comment

The New Orleans Saints win has been good for America in another way -- overtime for *American* workers in, of all places, Indianapolis: It's a fact that the Saints sell. Maybe it's boy-next-door quarterback Drew Brees or the revival story of a city devastated by Hurricane Katrina. Or it might simply be the fact that it was the Saints' first showing in a Super Bowl. Regardless, much of America wanted to see them win -- and buy their stuff. And at the U.S. sports licensing division of Adidas, operating as Reebok just off Post Road, employees will work 12-hour shifts five days this week -- instead of their usual three -- printing Super Bowl apparel nonstop.

Author

Todd Stauffer

Date

2010-02-09T12:37:30-06:00
More like this story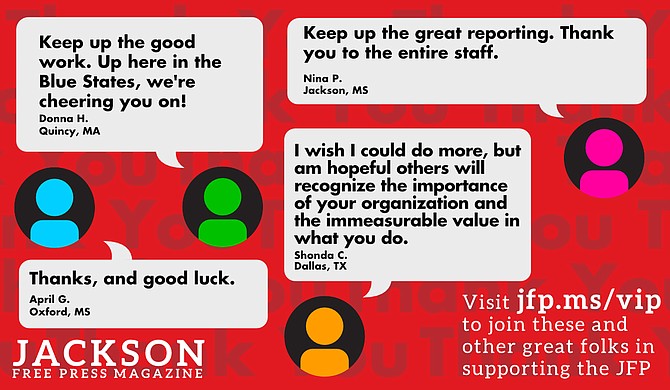 Thanks to all our new JFP VIPs!
COVID-19 has closed down the main sources of the JFP's revenue -- concerts, festivals, fundraisers, restaurants and bars. If everyone reading this article gives $5 or more, we should be able to continue publishing through the crisis. Please pay what you can to keep us reporting and publishing.