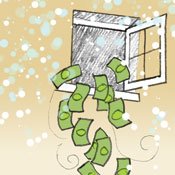 Mississippi Power Company wants a proposed statewide energy-efficiency plan evaluated based on its cost to ratepayers rather than its long-term savings—a move critics say is a contrast to its desire to have ratepayers fund its own coal-plant expansion.
The recently formed Mississippi Energy Efficiency Collaborative met Dec. 2 with representatives of Mississippi Power Company, Entergy Mississippi, the attorney general's office and Mississippi Public Service Commission representatives, to promote a weatherization and efficiency program to reduce electricity costs for Mississippians.
More than 30 states already use some form of ratepayer-funded efficiency program. Should the Mississippi PSC agree to create a program here, it could allow homeowners and businesses to partially or entirely fund certain upgrades—such as efficient air-conditioning units, extra insulation and energy-efficient windows—through monthly electric bills, rather than through credit-card charges or bank loans. Customers may not be able to opt out of the program, depending upon how Public Service Commissioners mold it.
The owner of an office-supply company might invest in a high-efficiency air-conditioning system costing $100,000, and the program would pay a percentage.
Some state programs fund half the investment, so the business owner could receive up to $50,000 to purchase high-efficiency equipment. Energy-efficiency consultant Hale Powell said the investment would probably pay for itself within two years.
Similar programs in states like Michigan create additional rate charges that add about one-tenth of one cent to every kilowatt hour. The collaborative argues that one-tenth of a cent per kilowatt hour—or a thousandth of a dollar—amounts to a monthly rate increase of $1.50 per bill for the average homeowner.
But the upside is that participants benefit from lower bills over the long term resulting from weatherization and more efficient heating and cooling systems.
"From the homeowner's perspective, you're talking about a $1 to $3 increase—though the increase could be only 50 cents, depending on what your commission agrees to, but they could see a 10 percent monthly reduction in their electricity bill," Powell said. "If your bill is $150 a month, you could save $15 bucks by participating in the program."
The collaborative, comprised of the Mississippi Center for Justice, the Mississippi Sierra Club and power-efficiency advocacy group 25x25, hired Washington, D.C.-based business collaborator Kenneth Kearns to compile a report based upon the preferences of utility companies and sustainable-energy proponents. Commissioners will consider the report as only one of many factors—including public hearings and discussion—in their decision to endorse or reject the program.
In June, Commissioner Brandon Presley announced $99,000 in federal stimulus money to fund the collaborative and the study.
Mississippi Power is one of the more reluctant members of the coalition.
The company's contract attorney, Ricky Cox, and Sales and Marketing Manager Melvin Wilson argued that they want the PSC to grade the idea with a ratepayer-impact-measure test, or RIM test, which could discourage the PSC from taking the effort seriously.
Public Utility Service Executive Director Bobby Waites wants to use a "total-resource-cost test" to show savings customers receive by avoiding supply-cost increases—such as the expense of new power plants—and reductions in transmission and distribution costs.
Mississippi Sierra Club Director Louie Miller said it is the expense of new power plants, in particular, that he wants to avoid through the energy-efficiency plan. He added that Mississippi Power's demand "strangles the efficiency program in the cradle" if the PSC only uses the RIM test.
"(RIM) booby traps the whole process, and it's a ridiculous determiner," Miller said. "These guys aren't interested in energy conservation. They don't make money from energy conservation. They're going to drag their feet kicking and screaming to the very end, because they are diametrically opposed to the program."
Miller called MPC's preference for the RIM test inconsistent with their desire to raise rates to fund a $3.88 billion experimental coal-burning power plant in Kemper County. The company successfully lobbied a majority of the PSC to allow them to charge ratepayers for the construction of the plant, although the company has never officially stated the impact the plant will have on its customers' rates.
The downside that Mississippi's commissioners must consider in mulling the issue is that the rate increases to afford the program could affect all customers, while not every customer will choose to use the funds to upgrade their home or business.
Commissioner Brandon Presley said he was mindful of that drawback.
He argued that ratepayers would have a difficult time swallowing an initial increase in their monthly rates without any decrease in their actual bill, which could be the reality for non-participants who did not take advantage of the upgrades. Presley said he would prefer an energy-efficiency program that demands no rate increase whatsoever.
"If there are other plans out there that don't draw anything from a ratepayer's monthly bill, I intend to promote it," Presley said. "I don't think the ratepayers want to see their bills go up for anything—not for a new power plant, and not for a new program."
More like this story
More stories by this author
Like independent media outlets around the world, the Jackson Free Press works hard to produce important content on a limited budget. We'd love your help! Become a JFP VIP member today and/or donate to our journalism fund. Thanks for considering a JFP VIP membership or one-time support.