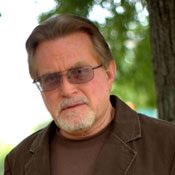 See also: Immigration: Myth v. Reality
The opening speaker for tonight's town hall forum in Madison, where public officials will propose introducing a bill in the state's next legislative session similar to a controversial Arizona law, says the law is needed to keep immigrants, primarily Hispanics, from gaining the right to vote.
"When those people race across the border looking for jobs, they ain't coming to Bully's Soul Food Shack to get a job," local radio talk show host and black Mississippi Tea Party supporter Kim Wade told the Jackson Free Press. "They're being employed by white people. And after they get their amnesty and their voting privileges, they're going to vote for their people, just like blacks did and whites did and everybody else, and you'll see the Hispanics siding with the white majority to provide the damn jobs, and blacks will be out looking crazy, talking about 'how come we don't have any jobs.' Well, that's because you gave your damn positions to the Hispanics."
Wade said immigrants would not be able to keep Democrats in office unless they can vote.
"In other words, get a conditional citizenship that doesn't include the right to vote if it's all about compassion and not all about political gamesmanship, where they can get their people in power who will vote for Democrats until perpetuity," Wade said.
Nsombi Lambright, executive director of the Mississippi ACLU said her organization disagrees with Wade's proposal for second-class citizenship.
"The ACLU believes that being a full citizen of the United States means having voting privileges and all of those rights and privileges that go along with being a citizen of this country," Lambright said.
The Mississippi Federation for Immigration Reform and Enforcement and members of the Mississippi Tea Party are hosting tonight's meeting, which is at the Madison Cultural Center at 6:30 p.m. Other speakers, according to the event newsletter, include Lt. Gov. Phil Bryant, Madison Mayor Mary Hawkins-Butler, state Rep. Becky Currie, R-Brookhaven, and Bill Marcy, candidate for U.S. representative of Mississippi's Second Congressional District.
"We're going to propose the Arizona law, pretty much word for word, except for the conditions that would be dictated by the uniqueness of our border compared to Arizona's," Wade said.
Last month, U.S. District Judge Susan Bolton imposed a partial injunction on Arizona law SB 1070, restricting members of Arizona law enforcement from pulling over motorists and questioning their citizenship status. Bolton's decision also strikes down the section of law that requires Arizona immigrants to carry immigration registration papers at all times. In Arizona, it is also illegal for an undocumented worker to seek or perform work without documentation.
Wade said that by imposing the partial injunction, Bolton "engaged in judicial activism," and said he was confident the injunction would be "overturned at some point."
Wade attacked The Mississippi Immigrants Rights Alliance's attempt to link the immigrant amnesty movement with the Civil Rights Movement, arguing that black Americans are "going to get the short end of the stick."
Mississippi Immigrants Rights Alliance Executive Director Bill Chandler said that immigrant issues have always been tied to the Civil Rights Movement. He argued that immigrants also could not use "whites only" water fountains prior to the late 1960s, and that many aspects of the landmark court decision Brown v. Board of Education of Topeka, which made public school racial segregation illegal, arose from immigrant inequality in the public school system.
Chandler also blasted Wade's assertions that blacks would lose jobs as a result of immigration.
"The fact of the matter is that when immigrants, both documented and undocumented, come into an area they have the effect of increasing jobs, because immigrants produce wealth that procures other jobs," Chandler said.
Several reports back Chandler's assertion, including two from 2006, "The Economic Impact of the Hispanic Population on the State of North Carolina" and "Undocumented Immigrants in Texas: A Financial Analysis of the Impact to the State Budget and Economy," which find that documented and undocumented immigrant populations add considerable revenue to the North Carolina and Texas economies.
Previous Comments
ID

158944

Comment

Is there some way to export folks like Kim Wade?

Author

blkjazz

Date

2010-08-02T14:32:48-06:00
ID

158945

Comment

Put a tax on *stupid*. That might get him to move. :-P

Author

Todd Stauffer

Date

2010-08-02T15:02:26-06:00
ID

158948

Comment

I am pretty pleased to see a prominent tea-partier outright acknowledge that the anti-immigration push is about keeping political power in the hands of those who have it. I wonder if Wade knows what he just admitted to. Wow.

Author

DonnaLadd

Date

2010-08-02T15:09:54-06:00
ID

158953

Comment

What's horrifying is that Kim Wade (of all people) is trying to turn blacks against Hispanics in his comments above. Didn't we spend many decades trying to keep a group from voting in this state? And is Bryant really willing to be part of something where such things are said? I'll say it again: Wow.

Author

DonnaLadd

Date

2010-08-02T16:16:41-06:00
ID

158955

Comment

I kinda see Wade's point. Why reward criminals with citizenship and the right to vote? Because that's what illegal aliens are criminals, they are here illegally, don't understand why people can't see that. Ya'll can say but they are just looking for a better life,they are good people,etc all you want, that still doesn't excuse the fact they have broken our laws, have no respect for our laws and are here illegally. I have no problem with people immigrating to the U.S. legally, I probably wouldn't be alive if it wasn't for immigrant doctors at the Multiple Myeloma Research Center, where 9 out of 10 doctors are immigrants. Wanna come to the U.S. for a better life? Do it legally.

Author

BubbaT

Date

2010-08-02T16:39:08-06:00
ID

158956

Comment

Why reward criminals with citizenship and the right to vote? Because that's what illegal aliens are criminals, they are here illegally, don't understand why people can't see that. There's no "point" there. If you're undocumented, you have no path to citizenship. It's just hucksterism. Keep falling for it Bubba -- it keeps you from thinking about your real problems and voting in your own interests.

Author

Todd Stauffer

Date

2010-08-02T16:43:09-06:00
ID

158957

Comment

I kinda see Wade's point. Why reward criminals with citizenship and the right to vote? Because that's what illegal aliens are criminals, they are here illegally, don't understand why people can't see that. Bubba, we've dealt with that logical fallacy so many times here that I'm blue in the face. But you just ignore the response because you don't have anything to say to it. So I'll say it once again for anyone who missed it: If the law is bad, which is clearly is, then it doesn't make sense to call the people who violate it "criminals" on the face. (Or the various other ugly names you and folks like Wade like to use.) In the 1960s and before, every black person who tried to vote, or send their kids to the same schools as whites, were technically criminals. It would be absurd to argue now that they were in the wrong because they broke ridiculous laws. The path here is clear (and even the Bush family pushed for it): Fix the immigration laws and then enforce good laws that make sense. Leads me to wonder if you, Wade, Phil Bryant and others would have pushed for enforcement of Jim Crow laws because "they have broken our laws." I hate to tell you this, but by refusing to think this through, you are being used as a tool by politicians who are using immigration (and the often-accompanying bigotry and fear of Hispanics and their voting strength) as a wedge issue to divide people and to take advantage of the bigot vote. If they weren't trying to do that, they would actually pay attention to the piles and piles of studies that prove that even undocumented workers help our economy. Ya'll can say but they are just looking for a better life,they are good people,etc all you want, that still doesn't excuse the fact they have broken our laws, have no respect for our laws and are here illegally. Nice generalization, Bubba. "They" are human beings, and many of them are here for more honorable reasons than many of our ancestors came here for.

Author

DonnaLadd

Date

2010-08-02T16:49:22-06:00
ID

158958

Comment

Todd- Isn't there a push for amnesty for illegal aliens and giving them citizenship?

Author

BubbaT

Date

2010-08-02T16:51:01-06:00
ID

158959

Comment

Just saw I cross-posted with Todd: And, yes, that is the most important point on this one: You're being lied to, Bubba, by politicians hoping that you're scared enough of "them" to vote for them. How does that feel?

Author

DonnaLadd

Date

2010-08-02T16:51:09-06:00
ID

158960

Comment

As I understand it, Bubba, different "amnesty" proposals include different components. But for the sake of the discussion, what do you have against giving undocumented workers a path to citizenship. Just so I'm clear. Do you agree with Wade's fear that it'll mean that more people might vote against Republicans? (Which I'm still amazed that he said out loud, but hey.) Or, is there another reason you don't want more Hispanic citizens?

Author

DonnaLadd

Date

2010-08-02T17:01:08-06:00
ID

158961

Comment

Donna, nobody is lying to me, there are million of illegal aliens in the U.S. that's no lie, and they don't belong here. Why the hell would I listen to a politician? You know very well I think they all are lower than pond scum. I don't need them to tell me what to think. Who decided our immgration laws are bad? What make them ridiculous laws? I think our immgration laws are fine, some need to be tougher in my opinion.

Author

BubbaT

Date

2010-08-02T17:14:09-06:00
ID

158962

Comment

Why, Bubba? Why do *you* want the immigration laws to be tougher? And, this time, you can't circle back and say "because it's illegal." If you're going to come out this strongly against undocumented workers, tell us why, please. Explain it to us. Educate us. And I'm serious.

Author

DonnaLadd

Date

2010-08-02T17:19:57-06:00
ID

158963

Comment

Donna, Don't really have anything against illegal aliens getting a path to citizenship, just don't think it should be a blanket amnesty, that would be rewarding their criminal act of coming here illegally. Maybe something along the lines of granting them citizenship in stages over 4 or 5 years. With full citizenship the last stage.

Author

BubbaT

Date

2010-08-02T17:32:16-06:00
ID

158964

Comment

I can't believe the Great State of Mississippi is going follow a bad lead again.

Author

Walt

Date

2010-08-02T17:32:17-06:00
ID

158965

Comment

Bubba, you seem to be talking out both sides of your mouth. You said this above, agreeing with Wade, who is obsessed with not wanting Hispanics to get too much of the vote, it seems: I kinda see Wade's point. Why reward criminals with citizenship and the right to vote? Now, you're saying they should get a path to citizenship? If that is your position, how are you not also arguing that there might be a problem with the current immigration law? You seem all twisted up in knots here. But I'm glad to see you trying to think it through, instead of just parrotting the ideologues who are trying to scare the hell out of people to get votes. What's scary, Walt, is that Phil Bryant seems to want to be the Ross Barnett of this round of hate. I really thought he was better than what we're seeing now. This scares me. Do these tea-partiers and the ones pandering to them really consider that their rhetoric could motivate crazy bigots to hurt Latinos? Do they really want to get elected at any cost? I thought we had changed more than that. Or I hoped we had.

Author

DonnaLadd

Date

2010-08-02T17:38:21-06:00
ID

158966

Comment

there are million of illegal aliens in the U.S. that's no lie, and they don't belong here. Just noticed that bolded part, Bubba. You still haven't answered my question: Why don't "they" "belong here"? Why do you and I have the right to "belong here" more than they do? I'm trying to tease out of you your reasoning for being, at least at times, so rabidly anti-immigrant, Bubba. (Or undocumented immigrant.) Leaving outside the "illegal" point for the moment, being that even you just talked about changing the law, *why* are you so concerned about immigrants. You said it's not about politicians (or presumably who has the right to vote here?). Then, why?

Author

DonnaLadd

Date

2010-08-02T17:44:25-06:00
ID

158967

Comment

Donna- Why stronger immigration laws? Ah, to stop illegal immigration? There's no other reason besides "it's illegal" Plain and simple. I already stated my reason, I think they are criminals for breaking our laws.

Author

BubbaT

Date

2010-08-02T17:45:44-06:00
ID

158968

Comment

I'm sorry, Bubba. I don't believe you. Your argument doesn't make sense. You seem to be arguing that regardless how bad, unworkable, unfair, unconstitutional, immoral, discriminatory or whatever a law is, that it should be enforced simply because it's "the law"--rather than looking at the laws, fixing them and then enforcing them. I truly do not believe you are that simplistic of a thinker. I suspect there is something you're not saying. Let me ask it one more way: Is there no other reason you can see for deporting (etc.) undocumented workers than the fact that it breaks "the law"? (Because, you know laws are usually based on some sort of reasoning.)

Author

DonnaLadd

Date

2010-08-02T17:56:16-06:00
ID

158971

Comment

Donna- Not talking out of both sides of my mouth, that would confuse me. Just because I see Wade's point on the amnesty does mean I totally agree with him. No I don't think there should be blanket amensty for illegal aliens, not at all, I know very well we can't deport millions of people or put them in jail either. So we are going to have to do something. Don't think we can grant blanket amensty to people who have come here illegally, just doesn't seem right, seems like that is a slap in the face of all the people who came here legally. Why do we belong here and illegal immigrants don't? We were born here,we are U.S. citizen? They're here illegally? I didn't say immigrants didn't belong here,just the illegal ones.

Author

BubbaT

Date

2010-08-02T18:08:27-06:00
ID

158972

Comment

Donna- this post hold thing is messing up the flow of the conversation..lol My argument does make sense because I don't find out immgration laws bad, unworkable, unfair, unconstitutional, immoral, discriminatory. If people had followed them and the gov't enforced them we wouldn't be having this conversation,now would we? You seem to be fishing for me to say something against Mexican or Latin people. Not gonna happen. I have worked legal immigrant crews from of Mexico, I wouldn't have traded them for ten times the number of workers from Mississippi.

Author

BubbaT

Date

2010-08-02T18:21:49-06:00
ID

158973

Comment

For the record, I'm not for blanket amnesty, either. Funny thing is that I've never really said what I think should happen; I do believe that it makes no sense to call for strong enforcement of flawed law. I also hate all the lies being told about immigrants, including undocumented ones. I have the books and such from Jim Crow that justified segregation: the rhetoric and excuses are very similar. Your basic problem, Bubba, is that no thinking person is going to believe that the *only* reason that we should enforce immigration law as is, without fixing its problems, is because "it's the law." You are caught in a logical vortex. To make your arguments sound like they are based on anything more than rhetoric, you need to be able to say *why* these particular laws should be enforced. Otherwise, it makes it sound like an excuse for bigotry -- because you don't even know why you support the laws. I'm not saying it is an excuse for bigotry; I'm saying it sounds like it. If you're going to have the conversation publicly, why not figure out how to justify it?

Author

DonnaLadd

Date

2010-08-02T18:23:31-06:00
ID

158974

Comment

Right, I am a U.S. citizen because I was born here, if not my ancestors. I come from people who declared it legal to steal land from the Choctaws and who decided it was legal to buy and sell slaves. (Showing, perhaps, why the whole "legal" or "illegal" argument strikes me as a bit non sequitur and, frankly, absurd on its face. We were born here,we are U.S. citizen? I take it, thus, that you are not against "anchor babies," as Phil Bryant is. Yes, I am a U.S. citizen. I am proud of this melting pot of cultures, ethnicities, ideas, languages. I also am not afraid of losing what is special about our nation because we share it with hard-working people of other cultures (especially since the studies show they benefit us economically). I believe that abundance comes to those who love, not hate; who treat people like humans, not "aliens." Just call me a loaves-and-fishes kind of gal.

Author

DonnaLadd

Date

2010-08-02T18:27:48-06:00
ID

158975

Comment

If people had followed them and the gov't enforced them we wouldn't be having this conversation,now would we? Bubba, do your homework. There is much more to the immigration conversation than you seem to be aware of. I'm not fishing for anything; by refusing to have a conversation beyond "because it's illegal," you've already told me everything I need to know.

Author

DonnaLadd

Date

2010-08-02T18:31:30-06:00
ID

158976

Comment

Since there is so much rhetoric about illegal immigration, it's really hard to determine what is the right thing to do about it. Technically, I'm not for people who are citizens of other countries being here without proper documentation. Having said that, I do believe that the overwhelming amount of dissent about illegal immigrants is way overblown. For instance, the idea that illegal immigrants are a burden on social programs like welfare. If they're so scared to be caught here and be deported, why would they try and apply for welfare? Plus, you have to have a social security number to apply for benefits. How many of them would have a SSN? Heck, they're so scared to go to the police whenever they're victims of crime (which is why they're becoming increasing targets of crime). Another thing we're starting to hear now is how crime in Arizona has risen sky high because of illegal immigration, despite the fact that crime has been going down. This CNN article fact-checks and contradicts those claims. Both U.S. senators have falsely pushed these claims. Supposedly, there are millions of illegal immigrants here, perhaps over 10 million (from what I've read and heard from various media accounts for quite some time). Obviously, we can't deport them, though I'd be for it if they were found guilty of committing a crime. If they were all deported, our economy would be in serious jeopardy, particular in farm labor. And the argument about Latinos taking away jobs from Americans: how many American citizens would go and pick apples, oranges, vegetables and other commodities, especially in dangerous heat like today? I always hear talk about enforcing the borders. That can work, but I'm not sure if it's quite that simple. We should also go after employers who knowingly hire undocumented workers. There's this E-Verify system that's out there, but will that do the trick? As you see, I have so many questions about what will and won't work. Just like on race, maybe it's time we have a national discussion on illegal immigration. Rambling's over.

Author

golden eagle

Date

2010-08-02T19:48:47-06:00
ID

158977

Comment

Sigh. Why is it always enforcement, enforcement, round 'em up and deport 'em all? Am I the only person that thinks BCIS is broken and taking far too long, costing far too much and too unresponsive to deal with legitimate and legal applications to immigrate and for citizenship? And because its doing all that its creating a market for illegal immigration and the coyotes? But I guess tuning up a bureaucracy and funding it better aren't as sexy as the image of being tough on crime and of thousands of ICE agents.

Author

Pilgrim

Date

2010-08-02T20:18:55-06:00
ID

158978

Comment

No, you're not, Pilgrim. But many people don't want to hear, or admit, that. It's too convenient or fun or something to whine about "them." Same old merry-go-round.

Author

DonnaLadd

Date

2010-08-02T20:29:58-06:00
ID

158979

Comment

If you're interested in knowing the truth about some of the rhetoric, take a look at this analysis Adam did last year.

Author

DonnaLadd

Date

2010-08-02T20:35:21-06:00
ID

158985

Comment

Why on EARTH are we worked up about this in the Great State of Mississippi? The republicans need a Wedge Issue for November. Unfortunately, it's not just Mississippi and not just on immigration either. They just started trying this with Muslims and making them the new scapegoat. I pointed this out in Donna's "We Shall Overcome?" editorial.

Author

golden eagle

Date

2010-08-03T10:16:51-06:00
ID

158988

Comment

We need to face the real issue and it's not the people coming to this country to work illegally. We have business and other individuals that are the one's hiring what people are calling illegal immigrants. If the business owners and other individuals want to stop the illegal immigrants from coming here to work then just don't hire them until it is verify that they are in this country legally. The reason that these people are sought after is because business owner's worked them for less money and without benefits so that they can make more money and not paid taxes on these people. This issue is because of the greed and the lack of respect for the laws of our country that these business owners and other individuals are working these individuals to make themselves MONEY and that's it! People from all nationalities come here every day, they are on student visa's or temporary vista's and they are allowed to work in this country. Does this mean that they are taking jobs away from Americans? The majority of the jobs that the illegal immigrants are taking are jobs that no one else is willing to work for the paid that is offered. The issue boil down to picking a certain race to place our bias, discrimination and bigotry that we keep hidden inside of us. This is wrong! These people are coming here to work so that they can feed their families. Why can't we all come together and look at a positive solution to this problem. Remember our country was formed with illegal immigrants and now we want to judge other people because they are searching for a better life like our fore fathers was looking for when they came to this country.

Author

Chef Tony

Date

2010-08-03T11:30:28-06:00
ID

159014

Comment

So, Bubba, did you know that your "illegals" and "criminals" comments are not only offensive, but inaccurate. We've been doing a bit of homework over here in light of all this anti-immigrant hysteria politicians are stirring up: Under current U.S. immigration law, being an undocumented immigrant is not a crime, it is a civil violation. Furthermore, an estimated 40 percent of all undocumented people living in the U.S. are visa overstayers, meaning they did not illegally cross the U.S. border. Source More about the misuse of "illegals" in the comments under this story

Author

DonnaLadd

Date

2010-08-03T15:04:40-06:00
ID

159022

Comment

Donna- Did you know that I don't find illegals or criminals offensive, I think the terms are very accurate, a civil violation is a violation of U.S. adminstriative law. Law violator = criminal. I have been reading that other story nothing you have posted or said has changed anything, they are still illegal aliens and criminals.

Author

BubbaT

Date

2010-08-03T16:09:30-06:00
ID

159053

Comment

I have noticed that many people who come to the U.S illegally have no respect for our flag, our laws, and the constitution. Oftentimes, they come to U.S soil, and they will take offense at Americans waving the U.S. flag, and showing signs of patriotism. How so?

Author

golden eagle

Date

2010-08-04T09:19:14-06:00
ID

159058

Comment

Bubba T. Who are you and what is your ancestral history relative to coming to America? Did you or others come from other nations of the world? Let's stop this foolishness. We all know that most of the immigrants here in America were brought here to work. Now that the economy is down, there is this PUSH to get people out of this country. Just remember that they have been USED to build buildings, pick vegetables, clean toilets,baby sit children and to do any other undesirable job that others find INFRADIG. I'm not saying that there should NOT be legal means for establishing citizenship; however, I am saying that we don't need to mistreat or ask as if the immigrants are lower than dogs. I've lived this mentality before and it makes me sick to my stomach!

Author

justjess

Date

2010-08-04T09:37:45-06:00
ID

159060

Comment

Golden- how so? http://www.nbcbayarea.com/news/local-beat/Students-Wearing-American-Flag-Shirts-Sent-Home-92945969.html What I don't understand is how American students of Mexican decent could be offended by America flags. They are Americans? Cinco de Mayo isn't even celebrated in Mexico? There is a house a couple of streets over from me that flies a Mexican flag above an American flag on his flag poll that is never suppose to be done and it's disrepectfull.

Author

BubbaT

Date

2010-08-04T09:48:56-06:00
ID

159062

Comment

Jess- I can trace my ancestors coming from Scotland to the Maryland colony in 1650, I can go back a couple hundred more years in Scotland too. Illegal immigrants weren't brought here to work,they came here. If a company wants to bring immigrants to work they have to file paperwork with immigration,list who's coming, help them get green cards, sometime furnish housing and transportation while they are here. Been there done that. Yall keep insinuating people don't want people to come here base on race and I think ya'll are way off on that,personally I have never heard anyone say "we don't want Mexicans to immigrate here because they are Mexicans" but I have here people say they don't want them to immigrate illegally and don't understand why everyone seems to think it fine and dandy if they do or have.

Author

BubbaT

Date

2010-08-04T10:07:11-06:00
ID

160449

Comment

I read here a while back that you intend yo make the term "illegal immigrant" the "N-word" of the 21st century. Well I just came across the following today and found it amusing. Those illegally in a country are not immigrants. Technically, there is no such thing as an "illegal immigrant". An immigrant is involved with an established and orderly procedure of immigration (entering a country to which one is not native in order to settle there by legal process). They are not immigrants (the liberal media's favorite), not undocumented immigrants (the PC fan favorite), not undocumented workers (Gloria Allred's favorite), not undocumented Americans (Harry Reid's favorite), not economic immigrants (Big Business favorite), not immigrants without work papers, not people who are working (open borders activist favorite), not migrant workers, not entrants, not day laborers, not the "unbanked" (Bill Clinton and Arnold Schwarzenegger's favorite), not irregular migrants (the U.N.'s favorite) and certainly not "new Americans" the latest term applied by the persistent amnesty zealots. The federal government has defined them as "illegal aliens" since the 1980's and explicitly uses that term in its laws and statutes.

Author

bill_jackson

Date

2010-10-20T15:37:56-06:00
ID

160450

Comment

Bill: FYI, we've been through all this. It's here: http://www.jacksonfreepress.com/index.php/site/comments/Tea_Party_Says_AG_Soft_of_Illegals_080210/ The term we (the JFP) stay away from is "illegals" as it's ungrammatical and often used as a pejorative. I could explain why we also avoid "illegal immigrants" -- it's imprecise -- but that's already covered on that thread as well.

Author

Todd Stauffer

Date

2010-10-20T16:40:52-06:00
ID

160458

Comment

Could someone there at the JFP please explain why they think that all these illegal immigrants in America is such a good thing?

Author

bill_jackson

Date

2010-10-21T08:33:34-06:00
ID

160459

Comment

Bill, could you explain why you seem to have such poor reading comprehension on this issue? You really have no idea what we think on the issue of immigration, do you? And if we told you, which we have repeatedly, you would just keep ignoring it repeatedly. It seems clear that you are not interested in a real conversation on the issue, or you wouldn't keep ignoring what is right in front of you in black and white. I read here a while back that you intend yo make the term "illegal immigrant" the "N-word" of the 21st century. This is a patently absurd statement on its face. Should we want to, the JFP doesn't have the power to make any term the n-word of the 21st century. It is people who are using that and similar phrases constantly as perjoratives who have that power. For God's sake, read what other people write because twisting their words. You're not adding anything to the conversation, otherwise, and you're on the wrong site to keep doing this just because you disagree with someone else. Read, think, comprehend, be civil: Then you're welcome to post here.

Author

DonnaLadd

Date

2010-10-21T09:02:58-06:00
ID

160462

Comment

bill_jackson, for starters, let us assume that these "illigal immigrants" are good for America because Americans brought them here; allowed them to stay her; work for peanuts; do hard labor that caused serious physical problems often ending in early death. Americans have used their young children and their women to clean their businesses, especially hotels and private properties. These arrangements were fine, initially: Americans could get rich off of using immigrant labor for pennies/hr. This is the same scenario that was used on black folks post slavery. We worked the fields, chopped and picked cotten, cleaned toilets, took care of your kids and all for pennies/day and sometimes for left-over food and old worn-out clothes. Now that the "legal Immigrants" have begun to enterprise and VOTE, this has become the germ of the problem with some Americans. The legals are now developing competitive businesses: They are providing jobs and this slave type labor is becomming a thing of the past. What was good for the GOOSE is now good for the GANDER.

Author

justjess

Date

2010-10-21T10:10:46-06:00
More like this story
More stories by this author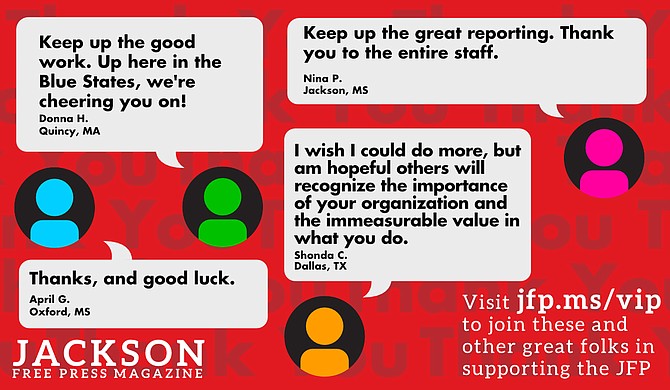 Thanks to all our new JFP VIPs!
COVID-19 has closed down the main sources of the JFP's revenue -- concerts, festivals, fundraisers, restaurants and bars. If everyone reading this article gives $5 or more, we should be able to continue publishing through the crisis. Please pay what you can to keep us reporting and publishing.