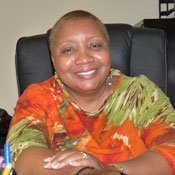 The North Midtown Community Development Corp has big plans for the area west of Millsaps College. The CDC is working with community planners and architects, like Roy Decker of Duvall Decker Architects PA, to design a combination businesses/residential community aimed at giving Jackson a modern face more inline with many cosmopolitan cities across the nation.
The project is mostly under wraps until November, according to CDC head Fran Howze. Still, she was willing to give the Jackson Free Press a little taste of what to expect.
How big an expanse of development are we talking about?
Eventually, in the next two to five years, we'll have 120 units. We have big plans, and part of it is going to be in three phases. We're being kind of hush-hush about what the three phases are because we don't want speculators to interfere with the project. We're not just looking at single family housing; we're also looking at multi-family development in the sense of having work-force housing where you would have a business on the lower level of the building while the top two levels are residences. The area near Mill Street will have more of a commercial loft-type environment because there is not enough of that type of housing stock in the inner city.
How far along are you with this development?
We're still in the early stages of the master plan, but I can tell you this early that the master plan is not going to be just rehashing the existing stock of houses. We're not demolishing the old stock, either. We're just going to knock down the property that we consider dilapidated, and we'll start our first project on West Street and Millsaps Avenue. Most of that will be new construction, not rehab. ... You don't want a spot that caters to the family in that particular section because of the noise and safety issues, so we want to grab more interest from young, affluent people.
Why young, affluent people?
It's a matter of need, really. You have the University of Mississippi Medical Center increasing its class to 120, so there's going to be a lot of new employees and interns that will be looking for more of a single, urban setting in which to live. But we definitely want to cater to families. It's not just lofts. Our first phase is going to cater to that. We're going to build along the art district on Millsaps Avenue, but we also intend to build up our stake-holders in Midtown. We have to build on that because we already have a lot of people transferring out of the community, doctors and other community stakeholders, and we want plenty of them to stay in the community. We're going to be different than Belhaven and Fondren ... the type of product we're building is a newer type of product.
How much infrastructure work are you talking about here?
We'll need to expand the streets and put in more sidewalks and lighting. But what we're looking to do is build on what Habitat for Humanity has done in bringing a more mixed income to the area.
How are the local people treating the project?
We've gone door to door to almost every resident in Midtown to get some of their views, and what they seem to pride themselves in is the art district, that there is an art district in their community. They pride themselves on the public schools in this area, too, including Rowan Middle School and Brown Elementary. We work very closely with those schools. We have an after-school program with them. All in all, we're really a very strong, viable neighborhood, but we need good housing stock to attract the right folks.
How many years will this project ultimately take?
It'll probably start next year, but it could take three to four years, depending on how the funding is. ... The city did applied for $58 million (from the Neighborhood Stabilization Program). We've reached the initial phase of HUD, which is a good sign, because it is a very competitive process. The city of Jackson has gone on to the next phase. If that funding comes through, it will lend itself to a two-year round versus a three-year round, because this has to be done within the next 24 months after the funding is given.
Oh, this has been underway for some months now.
The NSP application only took four months to do. This has only been underway since the stimulus money has been available. This branches out from the ARRA funds, the Reinvestment Act. Now we've been working on the master plan since December. We started working on it in February. We should almost be about done with it. We'll have an official roll-out of the plan probably in November.
Naturally the folks out in the suburbs are going to say, "What are you going to do about the crime in the area?"
Look to how they treat crime in the suburbs. It's all about neighborhood watches, and people caring about other people. Plus, the more density you get, the more opportunity you get that people will be more invested in their neighbors and care more about protecting their neighbors. It will be a very dense neighborhood, which we believe will add to the area's long-term viability. Midtown is a very close-knit neighborhood already, filled with people looking out for their investment, but they'll do it even more once there are more people in the neighborhood. It will also be important to make the neighborhood a more pedestrian-friendly neighborhood, with more green space.
What kind of green space are you talking about?
We're looking to put a perimeter of a walking and biking trail around the first phase of the project. I talked about West Street, between Wesley and McTyere avenues. We're going to take that all the way around and loop that to Lamar Street, and then extend it further down Lamar Street. We'll have a green space island, which will mean expanding the street.
What? A walkway? What else are you keeping from me?
I'm keeping quite a bit from you, because the less you know the more interested you'll be when it finally comes out. We're also looking at smart, green buildings. We want quality housing using efficient energy-saving methods. We're looking at lots of green building material. One example would be probably that we're going to likely have Energy Star compliance for the appliances. We would like to be LEED compliant, but the expense involved in that may make that a challenge.
What kind of income are you trying to shoot for in the first phase of the project?
First Phase we're shooting for is anywhere from 60 to 80 percent. That translates into probably a person or household that has probably about $40,000 to $45,000 in income.
Previous Comments
ID

152066

Comment

Great!!! hooray for bike paths, walking paths, mixed use...good stuff.

Author

Izzy

Date

2009-09-18T13:47:03-06:00
ID

152154

Comment

I like what I'm reading here. But then again, I like almost any plan that helps to redevelop the city, as along as it's quality development and doesn't have Gene Phillips' name attached to it. And while Adam was right to ask about what the suburbs might think, at the end of the day, who cares what they think?

Author

golden eagle

Date

2009-09-21T09:29:17-06:00
ID

152399

Comment

I too am all for redevelopment but as a parent and resident of Midtown I need them to be serious about their commitment to family housing I don't want to see our schools Rowan and Brown have to downsize. I would also like to say I live on Baker St and I haven't had a crime problem my neighbors and I look out for each other and our kids. My hope is that redevelopment does not ultimately mean displacement of all of us who already live here love our neighborhood and are good stewards of it

Author

multiculturegirl

Date

2009-10-01T18:07:07-06:00
ID

152403

Comment

This is a very important comment, and should be held in the hearts of all who want "progress."

Author

Izzy

Date

2009-10-02T07:33:17-06:00
ID

152405

Comment

Thank you I feel it has to be said because for some reason its seems that Jackson like many other urban areas feels that redevelopment means move poor people somewhere else, and I can't and won't stand for it. My street is nice now and the rest of the neighborhood can be too. New children enrich a family but you don't kick out your older children to make room for your new ones you just adjust and get along and that's what we need to do too. Bottom line we want the same nice things that all citizens want that's not dependent on income and it actually kind of irritates me that the only time we seem to talk about adding things like bike paths and walking paths are when we're trying to attract people from the suburbs, which is fine, but would should aspire to have those things ANYWAY because we're the capitol city and our citizens deserve these amenities just as much as the citizens of Madison and Ridgeland.

Author

multiculturegirl

Date

2009-10-02T08:30:38-06:00
ID

152406

Comment

You are right, it has to be said. The developers are motivated by profit, typically, and it is crucial for existing homeowners and neighborhoods to participate in the redevelopment movement. To have your say and advocate for your needs as a community. There are many young creative-class professionals who also cannot afford to be "redeveloped" out of the downtown areas. Keep talking and keep the pressure on.

Author

Izzy

Date

2009-10-02T09:17:59-06:00
ID

152408

Comment

multiculturegirl, like this article but agreed re: your concerns. Would anyone be interested in setting up a group on this issue? I'll help.

Author

Tom Head

Date

2009-10-02T10:16:51-06:00
More like this story
More stories by this author