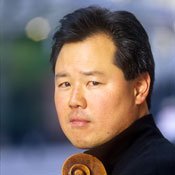 September in Mississippi is when we start to promise ourselves that jacket weather, the state fair and Oktoberfests are just around the corner. Kicking off the blues this weekend here in Jackson, Lil' Dave Thompson will return to join Jackie Bell and friends at 930 Blues Café this Friday and Saturday night. Also this Friday night is Furrows with New York post-punk, indie rockers Lions & Tigers at Martin's. Furrows is the new band formed by former members of local favorites Goodman County and Jonezetta. Check out both bands on myspace to hear samples.
Next weekend will be an even bigger weekend downtown. Friday night, Sept. 11, country icon and Nashville session musician Mac McAnally returns to Hal & Mal's Big Room. The Country Music Association awarded McAnally, "Musician of the Year" in 2008.
The funk-rock jams of Good Enough for Good Times will return to Martin's next Saturday, Sept. 12. GEFGT is the side project for members of Galactic and the Charlie Hunter Trio. Across the street in Hal & Mal's Red Room next Saturday come hear local indie-rocker favorites Roosevelt Noise. For more of that garage rock, indie-punk vein, local talent ¡Los Buddies! perform at Ole Tavern next Saturday night, Sept. 12, joining Oxford compadres Tyler Keith & The Apostles, of Preacher's Kids fame. Stream them up at http://www.myspace.com/theapostletk.
The Mississippi Symphony Orchestra's first Bravo I concert of the season happens next Saturday, Sept. 12, at Thalia Mara Hall. Now is the time to consider season tickets to get your discount and support the local classical community. Remember, fellows, it makes for a great romantic date night with late-night dinner and drinks to follow the 7:30 p.m. concert. In fact romance and intrigue are the themes for the concert, which features Wagner's "Flying Dutchman" overture and Strauss' "Don Juan," along with Dvorak's "Cello Concerto in B Minor." Get tickets and info online at http://www.msorchestra.com.
Tickets are still available for blues icon B.B. King at the MSU Riley Auditorium in Meridian Thursday night, Sept. 3 at 7:30 p.m. $76-$82, 601-696-2200 and at Beau Rivage in Biloxi on Friday night, Sept. 4, at 8 p.m. $45-$65; 888-566-7469. Also, the Moody Blues are in Memphis this Friday night at the Memphis Botanic Garden. Call Ticketmaster or go online for information; 800-745-3000 or http://www.ticketmaster.com.
Ready for a fall road trip? Creed is at the New Orleans Arena, Saturday Sept. 19. The Pains of Being Pure At Heart are at One Eyed Jack's in New Orleans, Saturday Sept. 26. Wilco plays at the Orpheum in Memphis, Saturday Oct. 10. New Orleans House of Blues features the Arctic Monkeys Friday, Oct. 2, and Jack White's (of White Stripes) outstanding side project The Dead Weather, Saturday Oct. 3. Then Blitzen Trapper is at One Eyed Jack's on Oct. 4. That's a good New Orleans weekend to get ready for Voodoo Fest, Oct. 30-Nov. 1 with Flaming Lips, Widespread, Jane's Addiction, Kiss, Wolfmother, Silversun Pickups, Fischerspooner, Mates of State, Black Keys, P-Funk and tons more. For info, go to http://www.thevoodooexperience.com
More like this story
More stories by this author