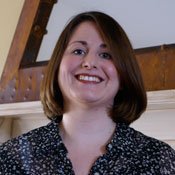 The American Gathering of Jewish Holocaust Survivors and Their Descendants sent an e-mail to the Jackson Mayor Harvey Johnson Jr. last night asking him to bar Holocaust refuter David Irving from speaking at City Hall on Oct. 21.
"It's not so much that Irving should be denied his right to speak, but we feel that perhaps a government building should not be hosting his engagement," said Elan Steinberg, vice president of the Jewish organization.
"We are shocked and dismayed that a convicted purveyor of hatred could be given such a public platform," Steinberg wrote in the letter.
City spokesman Chris Mims said he had yet to see the letter and had no response at this time.
Mississippi ACLU Executive Director Nsombi Lambright said the ACLU could have no opinion on the Jewish organization's request until the city had responded with either a confirmation or denial. The ACLU historically supports the right of controversial figures to appear in public spaces, including the famous case of Nazis marching in the Jewish community of Skokie, Ill.
Critics attack Irving, a British historian and the author of numerous books on World War II, for attempting to disconnect the German Nazi Party from the well-documented extermination of 6 million Jews. He has written that Nazi leader Adolf Hitler had no real knowledge of the institutionalized elimination of Jews, a revisionist account disputed by historic record. He has also argued that pictures of starved Jewish cadavers taken at Nazi internment camps were victims of poor sanitation resulting from Allied bombing of German infrastructure. Austria imprisoned Irving for 11 months in 2006, after convicting him of "glorifying and identifying with the German Nazi Party," a crime under Austrian law.
A spokeswoman for conservative talk-show host Paul Gallo confirmed Irving's appearance on his SuperTalk 97.3 FM radio show on Oct. 21. Richard Barrett, from Learned, Miss., had also announced Irving's appearance on the Charles Evers Show, but Evers said Monday that he will be out of town and has canceled Irving's appearance on his WMPR Radio 90.1 FM program.
Radio host Kim Wade said he has scheduled Irving to appear on his show Oct. 21, at 5 p.m, arguing that Irving had a right to speak his opinion, no matter how narrowly accepted the opinion might be.
"Show (Holocaust deniers) pictures of the Holocaust, and they treat it like some conspiracy people treat the moon shot; they say it was staged, ... but it makes for good radio," Wade said.
Steinberg said the psychology behind Irving is not about cultural self-protection: "He's not out to change history so he can say to the world, 'Look, Germans weren't so bad after all.' This is all about hate. Denying the Holocaust is the work of someone who wants to spread hate against another culture."
The best way to handle people who deny the weight of historic evidence is to ignore them, Steinberg said. "You don't argue with that kind of mind," he said.
Beth Israel Rabbi Valerie Cohen was more than willing to ignore Irving. She downplayed Irving's Jackson appearance and categorized Irving as powerless.
"It is fascinating to me that Holocaust deniers even exist, because Nazis themselves did such an amazing job of documenting the extermination they were doing," Cohen said. "If you go to Holocaust museums, how do you explain the piles of hair, and the piles of shoes and the piles of clothes? It's beyond my comprehension."
"I don't like to give these people any credence, because it's not worth my time or effort," Cohen said. "... He's not going to hurt the Jewish community. He has no real power against us."
Barrett, who is promoting Irving's visit, frequently rails against the desegregationist work of "communists" during the Civil Rights Era and seeks publicity by glorifying controversial figures. He has called Mississippi "the most anti-communist state." In the past, he drew ire by trying to bring former Klansman Edgar Ray Killen to the State Fair to collect signatures supporting him. Killen was convicted for his role in the murders of Ben Chaney, Andrew Goodman and Michael Schwerner in Neshoba County in 1964, and will likely die in prison.
Updated to correctly identify Richard Barrett, Oct. 14.
Previous Comments
ID

152667

Comment

Cohen makes an excellent point that deniers claims have no basis in reality as the Nazis themselves kept such extensive records of their terrible crimes. As an archivist and historian, I find it so appalling that there is even one such person who denies that this horror did not occur, especially with so much documentation in evidence.

Author

Lori Kincses

Date

2009-10-14T12:55:56-06:00
ID

152669

Comment

Why do we allow people to continue to discredit a race of people? The Jewish Community has suffered and their families were treated horribly. This also occured during slavery in our country. Mass Murders, burning, dismemberment, etc. all because people are different due to their beliefs, religion, race, ethic orgin and gender. We all know the truth that these horrible acts did occur and was well documented even by the people that committed these acts. Why do we keep letting people use the pain and suffering of our people in order for them to make money? We keep letting the rub salt in a wound knowing that other sick individuals will use this to spread hatred of people. Someone need to take a leadership role in Jackson and say enough is enough and we are about bringing people together and respecting our differences instead of allowing more fools who want to spread this trash. I wish Harvey Johnson would have made a strong statement against this individual before the Jewish Community had to send a e-mail asking for his help.

Author

Tony Davis

Date

2009-10-14T14:21:07-06:00
ID

152673

Comment

Right, Lori. The actual evidence—including eye-witness evidence preserved by people like the Shoah Foundation—is overwhelming. Steinberg made a good point as well: that the motivation behind denying atrocities of this kind is fueled by hatred. In other words, if you believe the Nazis got it right about the Jews, believe they really are to blame for all the worlds ills and that they are vermin, not human, no amount of evidence could convince you that eliminating them is an atrocity. By the same token, admitting it for what it was would force you to admit its obscenity. It's the same kind of bigotry and hatred that has white supremacists thinking that eliminating all people who aren't "pure white Americans" is perfectly justifiable. Of course, the notion of a "pure white American" is a ridiculous notion on its face since most Americans don't have a clue about their ancestry beyond a handful of generations—if that many.

Author

Ronni_Mott

Date

2009-10-14T15:06:29-06:00
ID

152676

Comment

Tony: In America even idiots and liars get to have a say. It's a little thing called freedom of speech, guaranteed in the first amendment to the Constitution. It doesn't mean we have to listen, though, or give them a public platform. Just a guess, but I imagine if advertisers pulled their ads from Kim Wade's and Paul Gallo's shows, he wouldn't be on the radio, either. That would be one effective way to ignore him.

Author

Ronni_Mott

Date

2009-10-14T15:53:00-06:00
ID

152680

Comment

Ronnie M, I was told to always tell the truth, not to steal, no to hate and always be respectful of what other people have had to endure just like we had to endure. All my life I have fought for the truth and as you know becaue of my beliefs I have been on the recieving end of the cover up and lies. No race should have to suffer through the lies that are spread in order for some sick person to have 30 minutes of fame! I have fought racism regardless of who was discriminating even if it was my own race that was discriminating against another race. This man is far more deadly that acts of discrimination I have watch people committ against each other. This man is saying that the suffering of a race was drum up for their benefit. Yes, he has a right to freedom of speech but as I have stated before Freedom of Speech does not give a person the right to lie!! Just look at the City of Jackson. Now Harvey is back in office and here we go again playing the race game. What is the difference between this man's bigotry or that of Harvey Johnson. They are the same but just different colors. I wish these people would spend as much time following the lesson in the Bible instead of thinking that thy will be place on a pedestal when they face Judgement Day!!!

Author

Tony Davis

Date

2009-10-14T19:27:09-06:00
ID

152682

Comment

Just treat him like the Klan: ignore him. Make sure no one attends. No protests, no attention just calm and reason.

Author

Ironghost

Date

2009-10-14T19:43:32-06:00
ID

152687

Comment

Imagine for a moment that a similar request to speak from City Hall came from a member of the Klan in order to promote its racist agenda. Imagine too, how quickly the city administration would have dealt with that request.

Author

chaffeur

Date

2009-10-14T23:43:29-06:00
ID

152689

Comment

Oh, I'd imagine there'd be a lot more outrage and whatnot, with a resigned Mayor having to let them march, but refusing police escorts, blah blah blah. So far, the silence around Irving means they intend to ignore him I hope.

Author

Ironghost

Date

2009-10-15T08:14:28-06:00
ID

152703

Comment

Interesting. Looks like Irving is now disassociating from Barrett; I love me a good polecat fight! ;-) Barrett sent out this e-mail today, verbatim: News Release IRVING DISASSOCIATES FROM JACKSON ITINERARY JACKSON - David Irving, the British anti-Communist historian,scheduled for appearances in Jackson, Mississippi, October 20-21, 2009, has communicated his "disassociation" from his itinerary, which his host has accepted. Irving-assistant Jaenelle Antas wrote to Richard Barrett: "Mr. Irving is concerned that you are doing things without consulting him. The press-release contained inaccuracies he would have liked to correct. The way things are going, it seems likely there will be serious consequences which Mr. Irving has to avoid. He must not be associated, even indirectly, with any group of any kind." Barrett responded to Antas, saying that "here is the Itinerary for Mr. Irving, as I had set it up. Since I am no longer involved, you may wish to contact those concerned, individually, if you wish to proceed, on your own. I will not be taking part in or attending any such events, if you choose to go ahead, in any manner which you see fit. Irving had been scheduled for an interview with Jerry Mitchell of the "Clarion-Ledger," Rhonda Cooper of the "Jackson-Advocate,"Richard Barrett of "All The Way" and Adam Lynch of the "Jackson Free Press." He was to have held a news-conference and speech at Jackson City Hall, as well as interviews with Charles Evers over WMPR, Kim Wade over WJNT and Paul Gallo over WFMN. The BBC was, also, to have covered his City-Hall address. (Maybe he was scared off by the thought of that Lynch interview!?! With any luck, these means he's keeping away from here. He may not have understood what he was getting into. Poor fella.)

Author

DonnaLadd

Date

2009-10-15T13:44:43-06:00
ID

152704

Comment

BTW, did any other media ever report that he was coming here? I don't see it in the news feed; anyone see anything. We sure don't mind the distinction of being the outlet that came between Richard Barrett and David Irving, if that's the case. ;-)

Author

DonnaLadd

Date

2009-10-15T14:04:02-06:00
ID

152707

Comment

I'm not sure if I saw this anywhere else. But then again, I haven't watched much local media lately. BTW, I don't think Irving should be denied the right to speak, no matter how repulsive what he says is.

Author

golden eagle

Date

2009-10-15T15:51:37-06:00
ID

152711

Comment

if someone "disassociates" themselves from their itinerary. does that mean they're not coming or they're doing what they want?

Author

Ironghost

Date

2009-10-15T21:51:51-06:00
ID

152713

Comment

Maybe it means they're here in body, but not in spirit -- if that's the case, I can think of a number of people who need to "disassociate" themselves. Then too there are those who could stand to "re-associate" themselves.

Author

chaffeur

Date

2009-10-15T23:49:02-06:00
ID

152718

Comment

[verbatim] Statement from Mayor Johnson about David Irving "Neither the City of Jackson nor I am hosting the David Irving event at City Hall. I will not be at this event, and I have not communicated at all with David Irving. In fact, I do not support or endorse the claims made by David Irving.  It is my understanding that City Hall Council Chambers was reserved through the City Clerk's office, which has purview over scheduling that venue.    "Based on the counsel of the City Legal Department, the City of Jackson cannot legally ban someone from speaking in City Hall based on their political beliefs and/or the content of their speech."    

Author

Ronni_Mott

Date

2009-10-16T19:48:24-06:00
ID

152722

Comment

Hilarious. Barrett seems to be publicly licking his wounds; here's another press release just out (we're the "hippie newspaper," by the way. He previously has called us "integrationist," and me the "hip-hop editor." Such insults! (smile) Verbatim: DAVID IRVING'S STIFF-UPPER-LIP He had a reputation for being brusque and, even, eccentric. But no one had expected that the British "stiff-upper-lip" of anti-Communist historian David Irving would be quite so "stiff" by Southern-hospitality standards. Nationalists had scheduled Irving to appear in anti-Communist Mississippi to tout his book, "All Banged Up." However, it was his hosts, who were footing his accommodations, that got a bit banged up. Shortly before the event, Irving's assistant, Jaenelle Antas, told her hosts that "Mr. Irving is concerned that you are doing things without consulting him. The press release contained inaccuracies he would have liked to correct. The way things are going, it seems likely there will be serious consequences which Mr. Irving has to avoid. He must not be associated, even indirectly, with any group of any kind." Stuart Rockoff had told reporters that Jews, who had orchestrated Irving's arrest in Europe, were all "abuzz" over the Irving-itinerary. A local hippie newspaper had characterized Irving as "unpopular." Faced with Irving's ambivalence over the planned Jackson City Hall venue, Nationalists suggested that Irving set up his own agenda and conduct his own interviews. Talk-shows had offered to do telephone-hook-ups, if Irving did not wish to be in-studio. Irving had been slated to, also, be interviewed by "All The Way." However, Antas announced that "it was better for us to part ways." She condemned her hosts for being "very unprofessional."

Author

DonnaLadd

Date

2009-10-17T16:58:03-06:00
ID

152723

Comment

It's sad when a brain-dead holocaust denier won't be associated with those idiotic "Nationalist" people.

Author

Ironghost

Date

2009-10-17T18:37:58-06:00
ID

152726

Comment

Well, this is spooky. I was just watching a youtube video of Jefferson Airplane (White Rabbit, what a great song) and now I find out that I've been reading a "hippie newspaper" all this time. Whoa.

Author

chaffeur

Date

2009-10-18T00:04:26-06:00
More stories by this author
Support our reporting -- Follow the MFP.