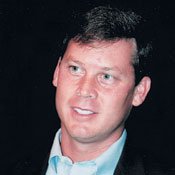 The Mississippi Democratic Party called on Gov. Haley Barbour last week to speak openly about allegations that former U.S Rep. Chip Pickering laundered a $5,000 donation from his political action committee through Barbour's political action committee. Dems say Pickering, a Republican who is divorcing his wife after an alleged longstanding affair, may have donated through Barbour to avoid linking his name to the donor recipient, Louisiana Sen. David Vitter, who recently admitted to his own extra-marital affair.
The Louisiana Democratic Party seized on a Sept. 22 report by CQ Politics that Haley's PAC received a $5,000 contribution from Pickering's Commerce, Hope, Innovation and Progress (CHIP) Committee in August, four days after making a contribution in the same amount to the campaign of Vitter. The Federal Election Commission information reflects a $5,000 payment from Haley's PAC to Vitter between Aug. 1 and Aug. 31, 2009.
Louisiana Democrats argue that the evidence is strong that Vitter accepted a campaign contribution made in the name of someone other than the actual donor, a violation of federal law. The $5,000 transaction, Louisiana Dems say, was the only activity reported by CHIP PAC in 2009, and Haley's PAC has made only one other.
"This is a serious allegation, and the facts are pretty clear," said Mississippi Democratic Party Chairman Jamie Franks. "It does not take a rocket scientist to see there is no coincidence in what happened."
Franks demanded that Barbour "come forward" and admit the transaction if the governor felt nothing was wrong: "He should tell the people of Mississippi that he has not been involved with Pickering in any way when it comes to raising money for Vitter. Short of such a claim, it is hard to believe these accusations are anything but true."
Craig Holman, a government affairs lobbyist with government watchdog group Public Citizen, said the timing of the donations suggested a connection.
"There is a basis for investigation in the Pickering PAC," Holman said.
Getting answers would require the FEC to conduct a hard investigation that includes the subpoenaing of the treasurers of both PACs to completely prove the case.
"They have to, under oath, discover if there was any kind of direct or indirect agreement to funnel the money to Vitter," Holman said, adding that PAC treasurers are well capable of lying under oath.
"We filed a similar complaint against a very obvious money laundering case, where one person had ... laundered money through four or five different PACs all on the same day, giving the same amount of contributions to the candidate. But each one of the treasurers stuck to their guns under oath, which is a felony if they're later proven liars. The FEC decided they couldn't prove they were lying so they dropped the case," Holman said.
Kevin Frank, press secretary for the Louisiana Democratic Party, said Pickering likely wanted to donate covertly to keep both his and Vitter's name from appearing in the same news article. "It would be in the interest of both Pickering and Vitter that their names not appear together in a news story without the inevitable mention of their similar extra-marital affairs," Frank said.
Pickering's wife, Leisha Jane Pickering, filed a July complaint for alienation of affection against Jackson resident Elizabeth Creekmore-Byrd—a member of the founding family of Cellular South phone company.
The couple are currently divorcing due to Chip Pickering's alleged longstanding affair with Creekmore-Byrd. Pickering, a father of five, was one of Congress' more conservative Republicans who made family values central to his platform.
Vitter, in comparison, came clean this year to using escort services provided by Deborah Jeane Palfrey—also known as the "D.C. Madam"—after spending years cultivating an image as a champion of family values. Vitter voted in favor of a constitutional amendment to ban gay marriage last year, arguing "marriage is truly the most fundamental social institution in human history."
Both Vitter and Pickering number among the slew of pro-family Republicans linked to extramarital affairs under the roof of the "C Street" townhouse in Southeast Washington. The location served as a meeting and boarding place for Republicans claiming a Christian bent, according to author Jeff Sharlet, who wrote about townhouse occupants' knack for inserting the Bible into the Washington political process.
Holman warned that launderers rarely stopped at only one wash, however: "If Pickering is, in fact, laundering money through Haley Barbour, the odds are he's done it through other PACs as well, and I would encourage the Louisiana Democratic Party and the media to peruse other contributions that Vitter received from PACs."
Previous Comments
ID

152747

Comment

It didn't take Barbour but a New York second to respond to allegations made against ACORN. Too bad he can't use the same gusto and zest with the allegation of money laundering for Pickering through his political action committee. It's interesting that this article didn't get ANY traction, so far. The ACORN story was laced with blogs.

Author

justjess

Date

2009-10-19T11:46:06-06:00
More stories by this author
Support our reporting -- Become a JFP VIP.
The news business has changed dramatically in the past year, and we need your help more than ever to keep bringing you important stories about Jackson and the Metro. Become a JFP VIP with an annual membership or you can Sign up as a monthly supporter. Thanks for anything you can do to empower our journalism!