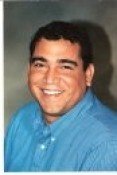 Read More: Archive of JFP's Pearl River/Lakes Coverage
The Army Corps of Engineers has concluded its four-year study of flood-control plans for the Pearl River between Hinds and Rankin Counties, according to the Corps' Vicksburg District Chief of Public Affairs Frank Worley. "We went though the study process and the study is finished, and the levee plan is the best plan overall for flood reduction in the Jackson Metro area," Worley told the Jackson Free Press today.
The Rankin-Hinds Pearl River Flood and Drainage Control District requested the Corps consider a "lower" lake plan and an alternative "two lakes" plan in November. One project creates a 1,500-acre lake costing about $605 million, according to estimates, while an even bigger two-lakes plan, proposed by Jackson oilman John McGowan, consists of a 4,133-acre lake with numerous islands, which McGowan claims would cost $400 million or less.
The Corps is sticking to an October decision that variations of any lake impoundment or multiple impoundments "would not be economically feasible or environmentally acceptable," according to the press release. "Therefore, in accordance with the provisions of the feasibility cost sharing agreement, the Corps has ended said agreement."
"The local levee board can dispute the decision, if they disagree, but the study is complete," Worley said, while refusing to speculate on the Levee Board's next action.
The Corps and local representatives on the levee board must be in agreement on flood control because the federal government will have to share expenses for the construction of any flood-control plan with local home-owners through property tax increases.
The Corps added that if the local levee board continued to push for a lake plan in lieu of the levees-only project they would be delaying valuable construction that could prevent flooding.
"Any delay in moving forward with a plan to provide flood risk reduction due to a desire for regional economic development in the flood plain, unnecessarily leaves the community at continued risk of significant flooding," the Corps stated. "The U.S. Army Corps of Engineers cannot recommend implementation of alternatives with significant adverse environmental impacts when an alternative exists to provide flood risk reduction with significantly less unavoidable environmental impacts."
The Pearl River, dividing Hinds and Rankin counties, experienced a "100-year" flood in 1979 that drowned Jackson's fairground area and many spots in North Jackson and Flowood, causing more than $200 million in damage. Critics argue that another flood could come at any time in the future.
Levee Board member Socrates Garrett, a fan of a lake plan that he says would promote development in Jackson, admitted that he was dismayed by the Corps' decision.
"I find it very disappointing," Garrett said. "The levee board will have to convene and decide its next action, because it would be premature for me to speculate on what this really means."
Previous Comments
ID

153795

Comment

[quote]because it would be premature for me to speculate on what this really means[/quote] It means your boss wouldn't be paying you money to believe in such a silly plan, Garrett. The Corps isn't interested in Real Estate Development, it's interested in flood control. McGowan is only interested in his precious houses on the lake.

Author

Ironghost

Date

2009-12-01T09:31:13-06:00
ID

153815

Comment

Agreed. This should be a no brainer and it pains me that the Levee Board keeps dragging it out like the Corps will suddenly change their minds and waste tax dollars on this private real estate development. If McGowan wants it, he should find private investors to fund the entire project.

Author

gwilly

Date

2009-12-01T12:04:36-06:00
ID

153841

Comment

I don't care if he uses his own money or not, it's still a terrible idea environmentally, and economically, except maybe for Mcgowan and his cronies. There's so many other things that can be done along w/ the levee's to make the area an attraction. Problem is there's no precedent in the area for new ideas like greenways, water trails, bike, walking and running trails to move anyone in a different direction. The old GOB idea to just build a lake or two, bulldoze everything else and build a "new mall" seems to be the only "progress" anyone can envision. Fix the flood problem first and then try to maximze the "green possibilities"

Author

prentiss reeves

Date

2009-12-01T20:31:47-06:00
ID

153855

Comment

soo while this "push me" "pull me" stuff goes on...there is nothing to stop Easter flood from happening again? If they build the levees high enough then why can't they develope behind them like everyone else does? Parts of Monroe LA are built that way and it looks great. Of course on the other hand...the corp is levee fixated. Read "Rising Tide" and the contribution that the corp and levee construcion made to the 1927 flood. Also watch um close because they are now culpable in the breaks in the levees at New Orleans, Katrina style.

Author

atlntaexile

Date

2009-12-02T10:09:33-06:00
ID

153862

Comment

Well, you are right, prentiss. I don't want the lakes built either and I would SO love a greenway along the river with a bike path from the Trace to Le Fleur Bluffs to Downtown via the fairgrounds and up to the reservoir. I would gladly pay a tax assessment for such a greenway. I am not crazy about levees either, alntaexile, but in this case levees make more sense for the environment and cost/benefit for flood reduction. Trust me, the Two Lakes plan will never be built with private money because the costs would be much greater than McGowan claims and the downstream communities will never let it happen without years of litigation.

Author

gwilly

Date

2009-12-02T10:56:05-06:00
ID

153863

Comment

It's so much easier to make a profit when you get the public to pay for all of the expenditures. I'm sure McGowan knows this already.

Author

Ironghost

Date

2009-12-02T10:59:21-06:00
ID

153866

Comment

I agree with y'all. We've been dragging our feet as a community for too long because of a pipe dream. It's time to move forward, build levees and figure out how to develop around them. We've been saying it as long as we've covered Two Lakes: We're going to regret wasting time on it. The excuses have run out. The Corps cannot make it clear. Build levees Now. Maybe we should make bumper stickers.

Author

DonnaLadd

Date

2009-12-02T11:38:28-06:00
ID

153868

Comment

we should! bumper stickers that sa: "Remember 1979! Build levees now!"

Author

Izzy

Date

2009-12-02T12:26:27-06:00
More like this story
More stories by this author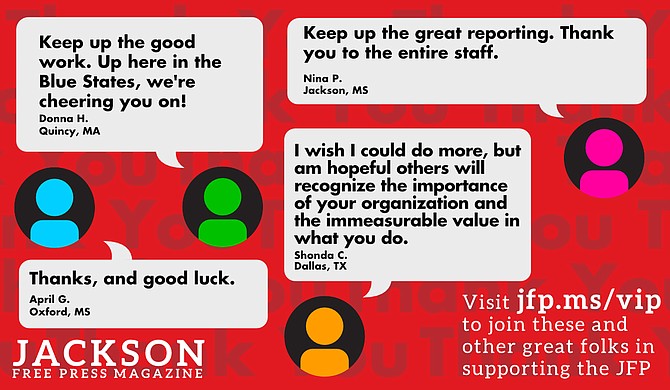 Thanks to all our new JFP VIPs!
COVID-19 has closed down the main sources of the JFP's revenue -- concerts, festivals, fundraisers, restaurants and bars. If everyone reading this article gives $5 or more, we should be able to continue publishing through the crisis. Please pay what you can to keep us reporting and publishing.