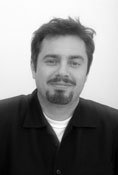 Also see this week's cover story: Saving Two Lakes: Is It Worth It?
Last week John McGowan of McGowan Working Partners LLC visited us here at the JFP offices for a marathon lunch session to discuss his "Two Lakes" project. As is explained in our cover story this week, the "Two Lakes" project is a proposal that involves building dams in the Pearl River in Jackson to slow the waters. That purposeful flooding would create two permanent lakes between the Spillway and Interstate 20 that McGowan says will ease flooding—perhaps protecting Jackson from the bulk of the flooding it experienced during the famous 1979 Easter Flood—while offering considerable economic development opportunities.
Opponents say that McGowan is woefully underestimating the costs of the project, basing his numbers of doing the project "cheap" instead of "right." Others are concerned that the plan means unnecessary removal of hundreds of acres of natural wetlands, old-growth forest and wildlife habitat, including that of endangered species indigenous to the Pearl River Basin in and near Jackson. Still others are concerned that the project simply isn't feasible or that the numbers don't add up, or that it amounts to a boondoggle for developers at taxpayers' expense.
You may know those things already. But McGowan is anything but dull, and things keep changing, so we're trying to stay on top of them. Here, then, are some Cliff's Notes to bring you current on the "Two Lakes" saga:
1. Since 1996, the Corps of Engineers has backed a plan called the Comprehensive Levee Plan, to which they have pledged $133 million in federal dollars, roughly two-thirds of the cost of levees, with state and local government responsible for the rest. This is the plan that the Corps signed off on after its first recommendation—the Shocee Dam near Carthage, proposed in 1984—was unable to find support in the Mississippi Legislature.
2. The Corps of Engineers has never approved Two Lakes, in any form, and likely wouldn't, if only because the plan involves new construction in the flood plain, something the Corps (according to McGowan) won't approve, even if it's rendered "safe" by clever engineers.
3. To circumvent that Corps directive and release that $133 million in federal dollars, the Two Lakes plan needs to go through an environmental impact process, called NEPA. In order to get into the NEPA process, McGowan needs the Levee Board to vote for Two Lakes as the "locally preferred" option.
4. Two Lakes is not currently the "locally preferred" option; a plan called the "Lower Lake" plan is. In 2008, the Levee Board commissioned an intensive four-day planning charrette produced by renowned urban planner Andres Duany. The resulting compromise—the Lower Lake plan—incorporates the Comprehensive Levees plan and an economic-development component that would dam the river between Lakeland Drive and Interstate 20, creating an island and lakefront development opportunities near downtown Jackson and in Rankin County. The Levee Board voted for that plan in fall 2008.
5. When the Lower Lake plan was approved, McGowan announced his intentions to drum up enough support from landowners in the flood plain to do Two Lakes with private funding. Since then, he's determined that he can't get enough support that way, so the current Two Lakes plan, while called a "public-private" partnership, is really a return to a project that will be largely publicly funded. The plan will likely require a massive eminent-domain effort (the government will need to "condemn" more than 12,000 acres of the flood plain—and purchase it from its current owners and then lease back to them or re-sell directly to developers), new bond issues and other public-financing solutions.
6. McGowan's goal is for Two Lakes to become the "locally preferred" option of the Levee Board. McGowan also wants to be the contractor in charge of marshaling the plan through the EPA approval process and in dealings with the Corps of Engineers.
7. To do that, he'll need another Levee Board vote. Since the "Lower Lakes" vote, the make-up of the board has changed. Con Maloney, representing Hinds County and championing a compromise solution, stepped down and was replaced by Socrates Garrett, local contractor and owner of the Mississippi Link newspaper. Garrett has expressed support for Two Lakes.
8. Likewise, Jackson mayoral candidate Marshand Crisler campaigned as a staunch supporter of Two Lakes. He received financial contributions from supporters as well as indirect support from a late-reporting Political Action Committee whose largest contributor was McGowan. Harvey Johnson Jr. beat Crisler, is likely to win the general election and has expressed caution about Two Lakes. The Jackson mayor has a seat for himself or a direct representative on the Levee Board.
9. Recent filings have shown that McGowan, his firm and a number of engineers who work with the firm gave at least $5,500 in contributions to Brad Rogers, the Pearl alderman who defeated three-term mayor Jimmy Foster in the Republican primary. Foster, as member of the levee board, was an opponent of the Two Lakes plan, citing concerns that it would flood the city of Pearl.
Now, the plan appears to be ... to wait. On July 6, the politics will play out, and the newly formulated board will convene. The question is, will the Levee Board overturn its current position and vote for Two Lakes as the locally preferred solution? And if it does, will that actually slow the process of getting flood control in Jackson done?
Spoiler alert: The "money quote" in Adam Lynch's story is from Melissa Samet, of the advocacy group American Rivers, who said: "It's hard to describe how out of step this project is with the rest of America."
That's my primary concern—politically Washington is a very different place from 2005, when I presume Trent Lott and Thad Cochran (the Senate earmark king), were going to push this through with GOP majorities in Congress and Bush in the White House.
Today's EPA is a different animal, under a very different president, who is working with a very different Congress. If we force Two Lakes into the process, does that help or hurt?
Just as we pass the 30th anniversary of the Easter Flood without a single shovel in the ground toward flood mitigation, the Levee Board needs to think very seriously about whether a vote for Two Lakes is a vote for years of additional process and lawsuits that—yet again—land us right back where we are right now: square one.
Previous Comments
ID

148239

Comment

Excellent summary. Thanks, Todd.

Author

gwilly

Date

2009-05-28T11:17:07-06:00
ID

148247

Comment

The link in the first paragraph is wrong - it leads back here, not to http://www.jacksonfreepress.com/index.php/site/comments/saving_two_lakes_is_it_worth_it_052709/#c148246

Author

Pilgrim

Date

2009-05-28T15:02:30-06:00
ID

148269

Comment

I would like to know more about the impact on Rankin County. I admit I knew nothing about Two Lakes until this mayor's election in Jackson and now I see the need to become informed! How will the costs be allocated between Hinds and Rankin Counties? I guess I need to do some research to see what flooded in 79 to understand what the impact of another big flood would be today.

Author

jacksonmissmom

Date

2009-05-29T12:44:23-06:00
Support our reporting -- Follow the MFP.