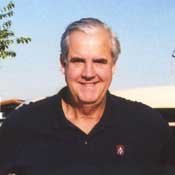 Not surprisingly in a state where innuendo can be more common than facts, rumors are swirling around connections that a Democratic contender for the governor's mansions might have. This time, though, the rumors are about probable candidate Bill Luckett and possible connections with conservative Republicans—connections he denies.
This story line began with a June 2, 2009, e-mail from Luckett's legal assistant Robin Rushing to a media company interested in working for Luckett's campaign that fell into Democratic hands and, ultimately, to the Jackson Free Press. The e-mail is cc'd to both Luckett and Republican strategist Quentin Whitwell.
Whitwell has strong conservative credentials. He co-founded The Talon Group, a Repubilcan government-relations fir, with conservative strategists Steve Janzen and Chip Reno. Last year, Jackson law firm Brunini, Grantham, Grower & Hewes bought The Talon Group, and the law firm's new government-relations division employs Reno, Whitwell, and Janzen, as well as government advisers Yvonne Horton and Aimee Boudreaux Garner.
Luckett opened the "Progress for Mississippi" PAC to fund what could prove to be his upcoming gubernatorial campaign, but his out-of-the-gate effort was initially confusing to some political watchers. Luckett, a Clarksdale attorney who owns Madidi restaurant and Ground Zero Blues Club with actor Morgan Freeman, was rumored to have hired Whitwell, to help raise money for the PAC. Whitwell worked for failed Republican presidential candidate John McCain last year, and is the chairman of the Mississippi Tort Claims Board, an appointment granted by über-Republican Mississippi Gov. Haley Barbour.
Luckett, however, flatly denied rumors that he is working with Whitwell on funding his future race for governor: "Quentin is not working with me. He's not contractually connected with me." He added that "a number of Republicans" have approached him to run for the state office. "They say they're Republican, but they're looking for a better Mississippi. I don't check pedigree. Quentin and I met on a non-partisan effort to get some legislation passed on charter schools in the Delta. I didn't grill him on his political affiliation. I haven't been looking under the sheets or anything."
The June 2 e-mail to one of the principles of the media firm—which supports many Democratic candidates—did not mention Whitwell or state why he was copied. The e-mail made it clear that Luckett is not yetting seeking a media firm because he is in the early fundraising stage. "Presently, Mr. Luckett is focusing on Progress for Mississippi, a political action committee whose mission is to identify and develop policy issues impacting Mississippi for the 2011 gubernatorial race - with an eye towards support of a Democratic candidate. While Mr. Luckett hopes to be that
candidate, he is still undecided in regards to an official bid. So, at least for now, his focus is on fund-raising for Progress for Mississippi."
Sources say Garner is also doing research work for Luckett's future Republican opponent current Lt. Gov. Phil Bryant. The Brunini Web site describes Garner as "play(ing) a role in Phil Bryant's successful campaign for Lt. Governor" and as "serv(ing) as his finance director."
Angela McMillen, executive director of American Association of Political Consultants, said firms rarely pit two employees on both sides in the same race.
"It would be kind of odd if that would happen, because of the confidentiality issues," McMillen said.
Out-of-state money is key to winning the governor's mansion in 2011, be the challenger Democrat or Republican, say strategists.
"To know how to win a statewide seat in Mississippi, you have to look at what Barbour did when he raised $13 million or $14 million. He couldn't do that just in the state of Mississippi. He had to go out of state," said Marty Wiseman, director of the Mississippi State University's Stennis Institute of Government.
"The national Democratic Party has strong fundraising money right now, and I believe that Haley Barbour is right in thinking that the upcoming political battles are going to be in governor's mansions, and Democrats may be seeing it that way, too. Governor's seats will be fought over as hard as we have ever seen them, and if the national Democrats put out the word that Luckett can win, he's likely to have a lot of money coming in."
Barbour, after two terms as governor, must bow out of the next gubernatorial election due to term limits. Barbour is one of Washington's most influential lobbyists and a prominent defender of corporate immunity to lawsuits, and successfully imported partisan Washington politics to Mississippi in 2001, riding a combined wave of Richard Nixon's "southern Strategy" and Sen. Newt Gingrich's K-Street money-saturated behemoth into the governor's mansion.
Republicans dominated Washington politics for 12 years, but the party's popularity is waning everywhere except in the politically segregated South, and the GOP hopes to hang onto the state's executive branch with Bryant's help.
But some local Democrats fear that if out-of-state Democrats perceive Luckett to be reaching across the aisle in his fundraising, it could injure his out-of-state fundraising attempts. Even Texas fundraising powerhouse Jeff Hewitt, a Democrat named "2007's Rising Star" by Campaigns & Elections Magazine, said few Democrats have ever managed it.
"If that's what's happening, it would be an unusual move, considering that obviously, in a state like Mississippi, you need to raise significant dollars out of state and elsewhere to have the money to compete," said Hewitt, co-founder and partner in general and fund-raising consulting firm Fero Hewitt Global.
"In our business, in that insular political world, that's very unusual. It doesn't happen very often. Other than Dick Morris or Bill Clinton, I can't think of a good example of somebody doing work for both sides of the aisle."
But that's not an issue, said Luckett, who insists Whitwell is not working for the political action committee and is neither a member, an employee or under contract to him for anything.
Whitwell also denied any employment under Luckett, calling him "just a friend."
Previous Comments
ID

148881

Comment

This is bizzare. Why is there a hit piece out on a guy who hasn't even said he's running, nevermind which side of the aisle he's batting for. Is the new smear "Associating with Republicans?"

Author

Ironghost

Date

2009-06-22T15:49:36-06:00
ID

148882

Comment

It's not a "hit piece," Iron. If Mr. Luckett's office is copying Republican operatives on e-mails about his campaign to be the Democratic gubernatorial nominee, it's news. And his response is above.

Author

DonnaLadd

Date

2009-06-22T16:06:42-06:00
ID

148883

Comment

I see the clarifying sentence now. Why are they giving him flack for it, however?

Author

Ironghost

Date

2009-06-22T16:25:16-06:00
ID

148885

Comment

LOL @ Republican "operatives"! Why, you'd think being friends with someone whose politics don't exactly line up with your own makes you host to some sort of Mississippi sleeper cell. The article intro clearly identifies the alleged TOP SECRET info as innuendo and rumor, yet you go on to feebly (and unsuccessfully) spin it as news. Slow news day at the Free Press, I presume?

Author

My name is Stu

Date

2009-06-22T16:29:12-06:00
ID

148886

Comment

My guess is that Democrats are concerned that he's really a Democrat, being that he is raising money from Democrats. It is important to note that he denies working with Republicans, though.

Author

DonnaLadd

Date

2009-06-22T16:41:36-06:00
ID

148887

Comment

It's actually a busy news day, Stu. But thanks for joining us here; hope to see you commenting on a wide variety of stories and that you're not just a one-issue commenter! It is news. This is not about who is friends with whom. Mr. Whitwell was copied on an e-mail about the campaign's media efforts and fundraising PAC. It's not really clear why that is, but it is odd at best.

Author

DonnaLadd

Date

2009-06-22T16:59:06-06:00
ID

148889

Comment

I could see it if Whitwell was providing personal advice or something, I guess. The dems may run into a problem if they vet their candidates to make sure they're loyal to the Party of the President, not the Local Branch.

Author

Ironghost

Date

2009-06-22T17:15:10-06:00
ID

148891

Comment

Iron, don't be naive. This is the nature of partisan politics: both sides will freak out if people are "disloyal." This story is not partisan; it is very likely to miff people on both "sides.' As for the rest of us, we need to know where people really stand, politics or not. Part of transparency is knowing who is involved in political campaigns. I'd certainly have no problem with a gubernatorial candidate reaching out to both parties, but then again I'm not a partisan. However, they need to be open about that. I remember a few years back when a Democrat ran as governor as a Republican so he could be the attack dog. I hate that kind of tricky politics, and we are the first to point it out if/when it happens regardless of who's doing it. In this case, it is odd to copy a stalwart Republican on an e-mail about these topics, and it deserves the light of day. If there is nothing to it, that should become clear. I can't say either way.

Author

DonnaLadd

Date

2009-06-22T17:21:59-06:00
ID

148916

Comment

I'm actually excited that he may be a candidate who can reach across the aisle. With the way elections have been going in MS, it seems like the only way for Democrats to win is to bring some Republicans over to the other side. I don't like the idea of one firm working both parties for the top two positions, but I hope whoever runs will be willing to bring on people from both sides. Mississippi definitely needs some balance! Money from the national party is helpful, but that will never be enough to win in Mississippi. He needs some local people who speak the local language to persuadable voters. The same old Democratic strategy has clearly not been working here.

Author

News Junkie

Date

2009-06-23T08:13:51-06:00
More like this story
More stories by this author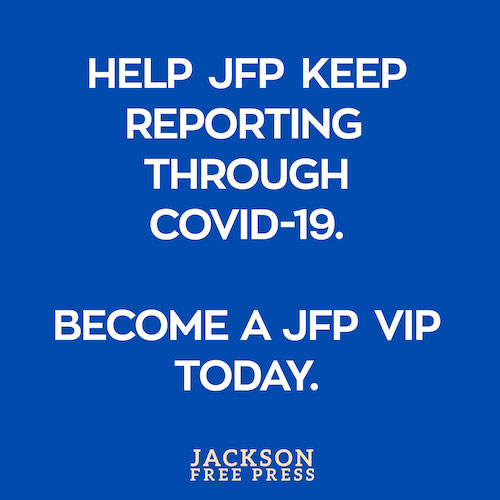 COVID-19 has closed down the main sources of the JFP's revenue -- concerts, festivals, fundraisers, restaurants and bars. If everyone reading this article gives $5 or more, we should be able to continue publishing through the crisis. Please pay what you can to keep us reporting and publishing.