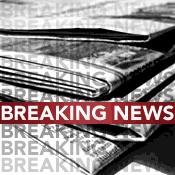 Mississippi's first again—in term of the state with the highest teen birthrate. The U.S. Centers for Disease Control and Prevention said the state's birthrate was more than 60 percent higher than the national average in 2006. Runner-ups include Texas and New Mexico, which logged in slightly more than 50 percent higher. A preliminary CDC report, based on a review of all the birth certificates in 2006 (see below), revealed that the U.S. teen birth rate had risen nationwide for the first time in about 15 years, though the new report details a state-by-state calculation on the increase.
Birth certificates reveal Mississippi experienced 68 births for every 1,000 women, ages 15 through 19 in 2006, while New Mexico's rate was 64 per 1,000 and Texas registered 63 births per 1,000 teens. The national birth rate for the age 15 through 19 age group was about 42 per 1,000 in 2006. (New Hampshire won the contest with only 19 births per 1,000 teens.
The national numbers show a sharp degradation compared to figures between the years 1990 to 2002, when the U.S. birth rate among young adolescents aged 10-14 has fallen to the lowest level since 1946 according to the CDC.
Felicia Brown-Williams, spokesperson for Mississippi Planned Parenthood, said the state had earned its low marks because of the lack of sex education and birth control. "This is proof that if we want to reduce teen pregnancy we've got to work towards common sense solutions like comprehensive sex education and increased access to affordable birth control," Brown-Williams said.
______________________________
Verbatim statement from National Centers For Disease Control:
Teen birth rates increased in more than half of states nationwide in 2006, with the rate still highest in the South and Southwest, according to final birth statistics released today by CDC's National Center for Health Statistics (NCHS).
The highest teen birth rate was recorded in Mississippi, with 68.4 births per 1,000 teenaged girls aged 15-19. New Mexico and Texas rounded out the top three states, with teen birth rates of 64.1 and 63.1.
Nationally, the U.S. teen rate increased for the first time in 15 years in 2006, from 40.5 births per 1,000 women aged 15-19 in 2005 to 41.9 in 2006. This increase was first documented in a preliminary report released in December 2007.
Today's report features the first state-by-state data on teen birth rates for 2006, and shows that rates were lowest in the Northeast, with the lowest rates occurring in New Hampshire (18.7), Vermont (20.8), and Massachusetts (21.3). The only states with a decrease in teen birth rates between 2005 and 2006 were North Dakota, Rhode Island, and New York.
The findings are published in "Births: Final Data for 2006," and the data are from the National Vital Statistics System. The report covers the latest U.S. birth statistics, including state-based and national information on teen, unmarried, and multiple births, as well as health data such as smoking during pregnancy, cesarean deliveries, preterm birth, and low birthweight.
Other highlights:
A total of 4,265,555 births were registered in the United States in 2006, a 3 percent increase over 2005. The birth rate was 14.2 live births per 1,000 persons in 2006, also an increase from 2005.
The average age of mothers giving birth for the first time decreased from 25.2 in 2005 to 25.0 years in 2006, the first decline in the age since the measure became available. The average age at first birth had increased 3.8 years from 1970 to 2003.
The birth rate for unmarried women increased 7 percent between 2005 and 2006, reaching 50.6 births per 1,000 unmarried women aged 15-44 years.
Labor was induced for 22.5% of births in 2006, a slight increase from 2005 (22.3%) but double the rate for 1990 (9.5%).
The cesarean delivery rate rose 3 percent to 31.1 percent of all births; the cesarean rate has climbed 50 percent since the 1996 low.
Women were less likely to receive timely prenatal care in 2006. Prenatal care utilization rose steadily from 1990 to 2003, but remained flat in 2004 and 2005.
The low birthweight rate continued to rise, climbing to 8.3 percent in 2006, the highest level in four decades. The preterm birth rate also rose in 2006, to 12.8 percent of all births.
The 2006 twin birth rate remained unchanged from 2005, at about 3 twin births per every 100 births. The rate for triplet and higher order multiple births declined 5% from 2005 to 2006 to 15 births per every 1,000 births. The rate soared more than 400 percent between 1980 and 1998, but is down 21 percent since then.
In 2006, Wednesday was the most common day to deliver; since 1990, the most common day had been Tuesday. August was the month in which the most births occurred in 2006.
###
U.S. DEPARTMENT OF HEALTH AND HUMAN SERVICES
Previous Comments
ID

142729

Comment

I know from my hound dog days of high school that teen sex is going to happen but I am just amazed that local communities have not stepped up to help resolve the teen pregnancy issue. If we could uncover the reason these girls are allowing guys to push them into teen sex then maybe we could empower them to stop the cycle.

Author

wade G.

Date

2009-01-07T10:26:05-06:00
ID

142732

Comment

This is one of the reasons why SIPPI exists. This has got to be handled and the sisters of SIPPI are aware that as mothers and daughters we've got a responsiblity to our young women to provide a more solid foundation of confidence and education to prevent this epidemic.

Author

Queen601

Date

2009-01-07T10:48:08-06:00
ID

142737

Comment

I think there are way too many organizations pushing the "abstinance only" delusions and refusing to teach kids about sex, safe sex practices and the results of sex (ie - more children). Some responsible agency needs to investigate and honestly report on reasons why even with safe sex practices and knowing how not to get pregnant that some people just continue to reproduce. Do they think 'safe sex' and 'abstinance' and contraceptives are a conspiracy of some sorts?

Author

BobbyKearan

Date

2009-01-07T13:22:45-06:00
ID

142738

Comment

SIPPI doesn't promote abstinance only. We are in agreement with you. It's unrealistic and it's not going to allow children the comfort level needed to openly discuss this. We agree that it is necessary to encourage it, but more importantly educate on safe sex and responsible living.

Author

Queen601

Date

2009-01-07T13:40:34-06:00
ID

142749

Comment

Abstinence-only education simply does not work. Furthermore, in Mississippi, it's the thinnest facade for an evangelical revival. The message is not, "Do not have sex until you're an adult." Rather, it is, "Do not have sex until you're married." Considering that almost NO ONE follows that advice, it's deeply dishonest. Kids despise hypocrisy, so they likely just set aside the whole "sex ed" program. What an Orwellian taunt the right-wing zealots have made that phrase. I wrote about this issue two years ago in Pre-Marital Divorce? To quote Bailey Magnet High School teacher Alisha Johnson: "I want (students) to understand the risks of going out there having sex before marriage, not just disease, but what it does as far as morals go and as far as divorce." With "teachers" like that in charge of sex ed, I'm surprised the teen pregnancy rate isn't even higher.

Author

Brian C Johnson

Date

2009-01-07T19:30:09-06:00
ID

142754

Comment

Here's another important set of numbers from the same report: Nationally, 38.5% of all births happened outside of marriage. In Mississippi, 52.8% of all births happened outside of marriage.

Author

paula z. segal

Date

2009-01-07T22:45:57-06:00
ID

142759

Comment

My wife says that a lot of these kids are having so much sex because there is nothing else to do in some areas of Mississippi. I can agree that an abstinence only campaign is a little naive. Maybe this is an over all issue that has roots in other parts of our culture. The extremes on both sides should find some middle ground and address the issue from a standard of living approach. Using both abstinence and birth control teaching but also an a rewards system that would give them a reason not to get pregnant. Let face it most of this reaches to the core of a persons being. I am not a woman but from a fathers point of view this has a lot to do with self esteem. If girl has enough support and fortitude she not "need a man" to take care of her. We have got to reach out to these children an get them to understand that they have to take care or themselves way before they can take care of a baby.

Author

wade G.

Date

2009-01-08T10:26:23-06:00
More stories by this author
Support our reporting -- Follow the MFP.