After Facebook's viral "25 things" explosion, I thought I'd take a crack at the"15 albums that changed my life." Let me know what you think.
A beautiful theme album inspired by the story of Anne Frank. Maybe the best album of the bunch.
2. Bonnie "Prince" Billy, Master and Everyone (2003)
Probably one of the more obscure choices for a New Yorker profile, but listen to this album and see why a London Independent writer called Billy "the underground artist most likely to work his way into the Rock and Roll Hall of Fame."
3. Five Iron Frenzy, Our Newest Album Ever (1997)
Taught me that Christian art can be intellectual, critical, and irreverently humorous
4. The White Stripes, Get Behind Me Satan (2005)
I don't understand anyone that talks about contemporary music as if our generation is somehow devoid of transcendent artists, when Jacky White is clearly one of them.
5. Pedro the Lion, Achilles Heal (2004) / It's Hard to Find a Friend (1998)
Required listening for anyone who has had difficulty reconciling fundamentalist beliefs with the world around them.
6. Ray Lamontagne, Trouble (2004)
See # 4
7. The Beatles, Sgt. Peppers (1966) / Let it Be (1970)
Me and Dad, Sunday driving, not arriving
8. Brave Saint Saturn, The Light of Things Hoped For (2003)
See # 3, #5
9. Andrew Bird, Mysterious Production of Eggs (2005)
A masterful album. Just give his quirky, symbolism-laden lyrics some time.
10. Jolie Holland, Escondida (2003)
Beautiful New Orleans accent. A soulful, spartan sound. Jolie Holland makes me weak in the knees.
11. Jeff Buckley, Grace (1994) /Live at Sine (2003)
Best vocalist from the past quarter century, and as Andi Agnew covered in her Dead Guys column. He drowned in the Mississippi before making it big, but at he left behind something special.
12. Outkast, Stankonia (2001)
My first rap album. And thankfully, not my last.
13. Dashboard Confessional, The Places You Have Come to Fear the Most (2001)
Defined an embarrassing emo period in my life. Yikes.
14. Tom Waits, Mule Variations (1999)
A great starter album for anyone who has always wanted to give the gravelly-voiced singer-songwriter a shot.
15. The Cool Kids, Bake Sale (2008)
With Outkast and Jay Z gone, someone other had to fill the rap void in my life (Sorry, Kanye). A great blend of contemporary rap with a flush of Run DMC and The Beastie Boys.
Previous Comments
ID

144416

Comment

I haven't heard of most of these people. Apparently I need to get out more.

Author

LatashaWillis

Date

2009-03-06T10:59:43-06:00
ID

144426

Comment

Number 11, hands down, is at the top of my list of life-changing albums. I also agree with you on the Jack White/Ray LaMontagne tip, and I'd throw Neko Case in with them as well.

Author

andi

Date

2009-03-06T12:49:06-06:00
ID

144770

Comment

I did a double take when I saw Five Iron Frenzy on this list. I have been a huge fan of them for years and I only know one other person who had heard of them! Good stuff. I like the list a lot. :) My list would include some Josh Ritter, Anathallo, Five Iron Frenzy, Jenny Lewis/Rilo Kiley... the number one spot would definitely be "Automatic for the People" by R.E.M. I would not be the same person I am without that album. :)

Author

SelahLady

Date

2009-03-16T18:23:29-06:00
ID

144771

Comment

Selah I too would be slightly different had I never heard "Automatic for the People." GREAT album!

Author

andi

Date

2009-03-16T20:27:45-06:00
ID

144773

Comment

I've heard of Tom Waits... but I'm not in a rush to buy his albums. Anyone for 15 albums that _really_ matter? :D

Author

Ironghost

Date

2009-03-16T21:26:06-06:00
ID

144774

Comment

What are your 15 Iron?

Author

andi

Date

2009-03-16T22:27:29-06:00
ID

144778

Comment

I must admit, I have not heard of any of these albums.I am of the Stevie Wonder, Donny Hataway, Gil Scott Herron, Marvin Gaye and Beatles generation. Could someone from a more current generation tell me what it was about these albums that changed their lives? Only three of the 25 listed above provided these insights. How did the artist use his/her artistry to motivate the listener to change, act, or create, which led the listener to improve the listeners outlook on life and improve the listeners treatment of their fellow man??

Author

FrankMickens

Date

2009-03-17T08:15:22-06:00
ID

144779

Comment

OOOOpps, Make that 3 of the above 15 albums

Author

FrankMickens

Date

2009-03-17T08:17:36-06:00
ID

144783

Comment

Casual, I am not from his generation either. I am a child of the eighties and I haven't heard of a lot of those artists either. But I am so not into acoustic alternative folk emo. I did give most of them a listen on itunes and once again I'm awed at the diversity of tastes and how a certain artist with a a certain message at the right time in one's life can change one's definition of things. While they are powerful to Bryan most of them make me powerfully sleepy. My list would be very different from his as I am sure your list would be different from either his or mine. It's truly personal the way in which music speaks to each one of us.

Author

WMartin

Date

2009-03-17T08:54:33-06:00
More stories by this author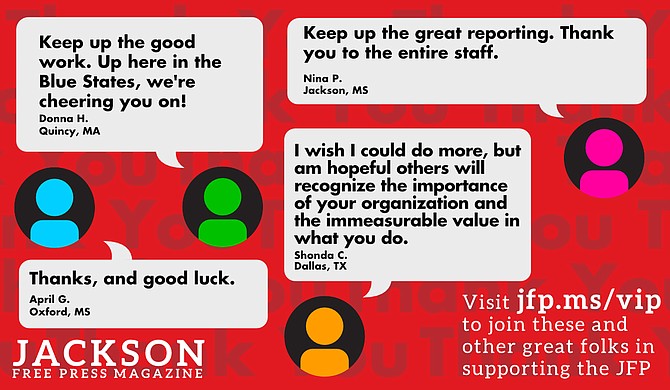 Thanks to all our new JFP VIPs!
COVID-19 has closed down the main sources of the JFP's revenue -- concerts, festivals, fundraisers, restaurants and bars. If everyone reading this article gives $5 or more, we should be able to continue publishing through the crisis. Please pay what you can to keep us reporting and publishing.