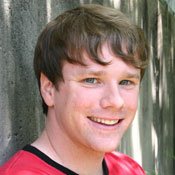 As a University of Mississippi graduate excited about the progress of his alma mater in the past decade, a strong distaste for the likes of Richard Barrett is interwoven into my DNA.
For the many of you who have no idea who I'm talking about, Mr. Barrett—who for the remainder of this article we will refer to simply as "Dicky"—is an old, crotchety, learned Miss.-based white supremacist. With reason, Dicky was not interviewed for this article, although I'm sure whatever he would have to say would match in eloquence and in relevance the prose of Sir David Duke, Joe Bazooka or Elmer Fudd. Yet, this man's odd place in our ranks explains why my alma mater may soon lose its beloved fight song.
Dicky is not a powerful man. Save for the aforementioned cartoon characters, he represents no major constituency in the state. Yet for some reason, any time the topic of race inevitably boils to the surface at my fair university, Dicky seems to be the first number on every reporter's speed dial. Why? Because he is one of the few remaining Mississippi artifacts who publicly spews hate speech, and reporters need someone to "balance" a race story. So along with respectful messages from our students and faculty, we get Dicky. What many reporters don't quite grasp is that giving Dicky equal exposure as the chancellor or the student body president is unwittingly giving him power.
Elmer Fudd can now place the article on his refrigerator. "Aaah, welevance."
Which brings us to this fight-song silliness. Our school is at risk of losing "From Dixie with Love" because a fringe group of students and alumni use the last five notes to scream "The South Will Rise Again," a phrase racist in most contexts and ignorant in all the rest.
"From Dixie" is a perfect song for our university. A medley of an abolitionist tune ("The Battle Hymn of the Republic") and a Confederate battle song ("Dixie"), it recognizes our contradictory history—a university now pioneering in race relations that was founded by the same state aristocracy who pushed for Mississippi's secession. Some dislike the song because of its Civil War focus, and thanks especially to the "The South Will Rise Again" chanters, many of our 2,000 black students find it malicious.
The Associated Student Body Senate, with good reason, has publicly asked for the chants to stop. Chancellor Dan Jones, just four months into his new job, is backing up the students, and has threatened to cease playing the song if the chants don't stop. The testing ground was Saturday's North Arizona game. I couldn't hear anything when watching the game on television, but friends of mine who attended the game did hear some saying it.
Now, "From Dixie with Love" is only a song, and the sun will still rise over the hills of north Mississippi if it's never played at Vaught-Hemingway Stadium again. But it is a mistake to give this fringe group power by removing it. Instead of expending all this energy devising ways to shame the chanters into submission, we should instead consider why they use the language in the first place, and come up with reasonable ways to discourage the act.
We should launch an education initiative to treat the cause and not the symptoms.
It's true: Some of the chanters are just troublemakers and immune to all reason -- the Dicky Barretts; the Elmer Fudds -- but most are rational people who simply don't know any better. My good friend Roun McNeal, former Associated Student Body President, used to join in years ago, and recently related to the Associated Press why he stopped.
"I said the chant one day, and there was a black family sitting in front of me, and they turned around and gave me this look like I hurt them," he said.
Ole Miss has an office of diversity affairs. We also have a group of students dedicated to social integration and healthy race relations among the student body. We house the William Winter Institute for Racial Reconciliation. There's no reason why we can't find an effective way to curb this activity without removing a song most of us enjoy.
Because it's an antiquated Civil War tune, there are many perfectly legitimate reasons to let "From Dixie with Love" die. If the chancellor, the faculty and the students find this to be the case, then let's have an open discussion. This can be a teachable moment.
But please, Chancellor Jones, don't remove this song because of the actions of cartoon characters.
Bryan Doyle was editor of The Daily Mississippian during the 2006-2007 academic year and the former music editor of the JFP. He is a freelance writer living in Washington, D.C.
Previous Comments
ID

153263

Comment

i have to say, that in all my years of attending ole miss games and watching the band warm up in the grove, i have never once heard one single person yell that phrase at the end of the song. is it really that big of a problem? is the school going to end up banning the use of the word "rise" in the same way they meekly banned sticks when the question of the "confederate" flag came up? [c]

Author

C Myers

Date

2009-11-11T13:50:07-06:00
ID

153266

Comment

Yet another well written piece, Mr. Doyle. Interesting argument.

Author

janinejulia

Date

2009-11-11T14:22:48-06:00
ID

153274

Comment

Ole Miss is recognized throughout black Mississippi as being a school that is historically racist. The song is racist. To remove one line is simple and easy. Why the big uproar...simple. It's still racist. I would bet my last dollar that if this wasn't about a racial issue and say it was about money or sex, the words would be changed with no problem and already being played at school functions. The fact that this is such a big deal equals racism all over again. I don't expect the students there to want to change their song. Since I'm sure the song has way more value than the black students who are offended by it. Which is a simple and plain shame. It is offensive. It hurts people. It reminds people of a time when the south was drowned in hatred and black people were killed in military suits walking along the street after fighting in a war that didn't recognize them. It represents a time when the south didn't count a black man as a whole man only 3/5ths. If the words of this song carry the same amount of weight as it does pain and hurt, then sure....keep it. And I hope not one black person ever tries out for another sports team there and never attends the school and kicks a dent in the pockets of the folks there who think it's "no big deal". ANd I have a serious concern for the students in the William Winter institution who claim to be making racial equality strides who don't get the seriousness the words of the song carry.

Author

Queen601

Date

2009-11-11T17:22:34-06:00
ID

153276

Comment

Queen- It's not about the song, it's about the student section chanting the "south will rise again" at the end of the song, to the tune and beat of the Battle Hymn of the Republic part of " From Dixie with Love" It's nothing to do with the lyrics of the song. Doesn't matter now, he asked the band not to play "From Dixie with Love" yesterday because the students didn't stop the chant.

Author

BubbaT

Date

2009-11-11T17:49:35-06:00
ID

153319

Comment

Cheers, Queen! You know I agree with you. I've said many times before that if the black atheletes had my intellect and will, Ole Miss would see the South rise again, but it would be black atheletes rising like towers and monuments from the sidelines of LSU, Alabama, South Carolina, Georgia, North Carolina and Virginia and beating the dog crap out of Ole Miss aka Ole Piss in every sporting event and venue Ole Miss plays at or in. How much longer are we black folks going to aid this pathetic school while it tries to maintain its ole ways or thumb its nose at us. Bubba asked me last week when has ole miss ever sung a hate song. Obviously, the greater question is when will it ever stop. Though I disagree with Bryan Doyle's conclusion or method here to overcome the problem, I respect his opinion and readily admit that a few ole miss graduates like himself gives me a flicker of hope that this awful school will one day rise above its past, and become a SCHOOL WORTHY OF RESPECT BY ALL.

Author

Walt

Date

2009-11-12T22:31:17-06:00
ID

153421

Comment

I do not agree with the conclusion. I don't see why it is so important to keep the song which leads to the chant which prooves that the students are either ignorant to what the song actually means or they are in agreement. Either way, it's continuing to applaud the racist attitudes of white Mississippians. Since 95% of the team is black, why not sing "Lift Every Voice And Sing" before every dam game???? Especially since we don't want to take away the song that offers the students such "enjoyment"; then gone divide it all the way up and give the black folks a song to enjoy too. I mean because it's the effort of the black players that even offers any reason to go to the game in the first place that offers so much fun and joy to the students. In one breath it's "we're working for equality" but in the same breath it's "it's just a song; we like the song"...gimme a break. It's MORE THAN A SONG; MORE THAN A CHANT; MORE THAN FIVE WORDS. Start thinking Mississippi. If at some point in the future white folks would put themselves in a black persons shoes.....we'd be able to see a different type of day. Good grief.

Author

Queen601

Date

2009-11-18T09:41:29-06:00
ID

153422

Comment

And Bubba T...is the "south will rise again" not a part of the song???? I find it amazing how easily some people can push these things under the rug..."it doesn't matter"....IT DOES MATTER. The bottom line is that this issue was serious enough to make the public aware. IT wasn't resolved at the school, at the game. It was brought to our attention. Therefore, the seriousness of this issue has more weight than many of you want to claim NOW. It's pathetic the extremes some go thru to be called "winners". Absolutely PATHETIC.

Author

Queen601

Date

2009-11-18T09:46:04-06:00
ID

153423

Comment

It seems they could just change the chant. I'm thinking something like, "Old Miss will rise again" - same rhythm as the original. The football team needs all the encouragement it can get. Personally, I think the chant is offensive and they did the right thing by banning the song. The words to Kentucky's state song were changed because they were considered racist. What makes a college any different?

Author

Lady Havoc

Date

2009-11-18T10:03:44-06:00
ID

153427

Comment

You are absolutely right baquan, I totally disagree with you. I agree that if a black person goes there that they have to expect some of what they get there in terms of the chant. However, that doesn't make it right. And MOST of the blacks that go there go because they can't afford to go to Tougaloo and they are given scholarships to play sports, therefore, they do what they have to do to further themselves. That doesn't mean that Ole Miss should be given a free pass to do and say whatever the hell they want to. The stand should be, if we are going to recruit African Americans to come play ball here, then we certainly should be willing to sing a song or chant words that do not exclude them or remind them that we are white and they are black. As if there is something wrong with that. The song should represent the school and ALL of it's students. It should not be offensive to any racial body of people. And if it's so serious that they are unwaivering on the song, stop recruiting the black students and admit that the William Winters Institute is on the wrong campus. Grab ya balls and go all in.

Author

Queen601

Date

2009-11-18T10:57:51-06:00
ID

153429

Comment

"Like I said Queen, what you said is sensible and polticcally correct, but if they want to keep up the ignorant bliss, let'em - we just need to redirect our children to attend state universities where the student body is culturally sensitive. Period!" Okay...I can take that. Point taken.

Author

Queen601

Date

2009-11-18T11:19:05-06:00
ID

153430

Comment

And that's all kids: black, white or green. I certainly will strongly advise my kids not to even apply at Old Miss. There are so many other colleges that will show support to all our children.

Author

Lady Havoc

Date

2009-11-18T11:36:24-06:00
ID

153433

Comment

The stand should be, if we are going to recruit African Americans to come play ball here, then we certainly should be willing to sing a song or chant words that do not exclude them or remind them that we are white and they are black. As if there is something wrong with that. The song should represent the school and ALL of it's students. Amen, Sister Queen! It's simply remarkable to argue in favor of keeping these vestiges of hate. (And while we're at it, let's get Alcorn and Mississippi College to change their mascot name.)

Author

DonnaLadd

Date

2009-11-18T12:14:17-06:00
ID

153434

Comment

MC has the blessing of the MS Band of Choctaw Indians for their name. What's the name of the mascot?

Author

Lady Havoc

Date

2009-11-18T13:01:19-06:00
ID

153436

Comment

Conservatives want to claim slavery, Jim Crow, Civil Rights fights, etc. are all in the past, but they hold on to as much memorabilia as they can. They do not want Blacks bringing up anything about race, but they do not want to let a lot of it go. We proudly honor racist in MS and think nothing of it. We wave "rebel" flags and love some Dixie. But we do not deserve the image that people have of us concerning race, huh?

Author

Goldenae

Date

2009-11-18T13:33:01-06:00
ID

153444

Comment

The problem is that the civil rights movements was 40 years ago. THEY ARE NOT GOING TO FIGURE IT OUT FOR THEMSELVES. "They" are hoping that we will let it go, never bring it up and let them continue to disgrace this nation with their simply ridiculous idea that blacks and whites are not equal. That's why I keep saying this isn't about a song or a dam chant. This is about the ATTITUDE that racist Mississippians have toward black people and the idea that black people have that excuses this pathetic idea. I ride thru the Delta and poor towns in the upper northwestern part of the state and it is depressing. Not only can you tell which parts of the city whites live in and which ones blacks live in just by the way the houses are built and kept; but you see rebel flags blowing in the wind as if it's 1960 all over again. We can't say change your attitude about African Americans but you can keep your flag and keep your song/chant. That's unacceptable. And, we can't allow sympathetic white people to straddle the line either. Either you are with us or you are not. Don't pick and choose which battle means more or less. If it's wrong then it's a battle for right. i dont' care if it's about a song, a lyric, a commercial on television or the flag waving in the wind. If it sends the message or lends to the message of racism, it is dispicable and it must be demolished. Bottom Line. Goldenae, I completely agree with your statement, and appreciate you chiming in because you got me back on track. :-)

Author

Queen601

Date

2009-11-19T08:17:48-06:00
ID

153453

Comment

"They" are hoping that we will let it go, never bring it up and let them continue to disgrace this nation with their simply ridiculous idea that blacks and whites are not equal. True. Many white people in the 1960s and before argued for "gradualism" -- it'll all even out one day. Thank goodness, Dr. King, Malcolm X and many others had one word for that: "No."

Author

DonnaLadd

Date

2009-11-19T10:33:20-06:00
ID

153454

Comment

Lady Havoc, maybe it should be the Mississippi College Caucasians or the Mississippi College Africans (or Negroes)? Doesn't make much sense, does it? The right thing is to change the name that was adopted during less enlightened times? Will they? Not yet. Too many people still holding onto the notion of supremacy, which translates into "It doesn't matter." That is: to them. Thus, right back to supremacy and dominant-culture thinking -- because one would understand why it does matter to many people if one stepped outside that dominant fog. It's a vicious cycle/circle. I'm also curious about many Native Americans attend MC. With a name like that, they should let in any Choctaw who wants to attend, and for free.

Author

DonnaLadd

Date

2009-11-19T10:36:58-06:00
ID

153460

Comment

Donna- I'm not understanding what it is you think is wrong with Mississippi College sports teams being call the Choctaws. Your examples don't make sense because Caucasians or African(Negros) are races and Choctaw is a name of a tribe of Native Americans. How is their teams being named after a tribe of Native Americans showing supremacy or dominance?

Author

BubbaT

Date

2009-11-19T11:53:17-06:00
ID

153461

Comment

Donna, have you called MC to ask about their relationship with the Choctaws? Last I heard, they had permission from the tribe. Heck, that's the story the NCAA got and believed. If the Choctaws aren't offended by the silly chants, then why are you?

Author

Ironghost

Date

2009-11-19T11:57:08-06:00
ID

153463

Comment

"Permission from the tribe"? Really, Iron? You really don't get this, do you? Even if this is true, and somebody official said, "no, please, go ahead and name your sports teams after a tribe of human beings," it still doesn't mean that it's not offensive, and doesn't send the wrong message. And it certainly doesn't mean that there aren't any Choctaws (or other people) who are offended at some idiotic behavior. People with any sense of decency would change it rather than make excuses for something that happened back when we supposed weren't quite as enlightened as we claim to be today. That kind of thing, and your response, does show the work yet to be done, though. Onward and upward!

Author

DonnaLadd

Date

2009-11-19T12:10:05-06:00
ID

153465

Comment

It is remarkable that (white) lawmakers in Tennessee even tried to pass a law saying the offensive mascot names could never be reversed. Some people simply amaze me. Life is hard enough without working so hard to be mean or superior to people unlike you.

Author

DonnaLadd

Date

2009-11-19T12:21:34-06:00
ID

153466

Comment

Donna- How is naming a sports team after a tribe offensive?

Author

BubbaT

Date

2009-11-19T12:22:05-06:00
ID

153467

Comment

I have a few comments about this whole situation. First, free speech is protected in this country, even objectionalble and offensive speech. We don't have to like it, but I choose to like the constitution more than I dislike certain speech. That being said, the Chancellor is fully within his authority to regulate cheers and slogans at football games taking place on campus. If the students don't comply, it is their choice, but they will also have to live with the consequences of their actions. They continued the chant, they lost the song. Now to the content of the chant, "The South will rise again." The chant is blatantly offensive and give the wrong impression of the student body as a whole. If there is a single Ole Miss student on this board who can explain their meaning of this chant, I would like to hear it. The only meaning I can divine is that those yelling the cheer want a return to the "Old South." The phrase TSWRA came from a song entitled "Keep Your Confederate Money Boys (the South shall rise again). Clearly this indicates that the defeated CSA will some day rise up and secede again. Lastly, until we cast off these vestiges of hate and intolerance, we will never "rise" as the chanters say. If you look around the world, the places where racism, tribalism and intolerance are the rule, are impoverished and struggling. Places where the citizens live in harmony, acceptance and tolerance are flourishing.

Author

Tom Ramsey

Date

2009-11-19T12:53:29-06:00
ID

153468

Comment

Bubba, did you just fall off a turnip truck?!? I'm going to let you do your own homework on that one. If you are at the point of asking that question, I don't have the space here, or probably the ability, to explain it to you. Good luck to you.

Author

DonnaLadd

Date

2009-11-19T12:55:57-06:00
ID

153469

Comment

[quote]it still doesn't mean that it's not offensive, and doesn't send the wrong message. And it certainly doesn't mean that there aren't any Choctaws (or other people) who are offended at some idiotic behavior.[/quote] I think that if it's fine with the Choctaws, and MC's still cool with the deal, then... what? If you want to campaign against it go ahead. The fact is there is an agreement in place, and the Choctaw tribe isn't offically offended. I'm sure MC would change it if someone did suddenly find it offensive. I mean, MC could go back to the Collegians. [quote]That kind of thing, and your response, does show the work yet to be done, though. Onward and upward! [/quote] I'll ignore this part. You're welcome.

Author

Ironghost

Date

2009-11-19T13:00:16-06:00
ID

153470

Comment

Here's one piece to think about while you bump along the road to enlightenment, Bubba and Iron; the best way to put this is y'all boys need to figure out how to put yourself in other people's shoes; it's really not all about you and what bothers you and doesn't. Segment from that link: America wants Native Americans confined to a place where they are powerless and objects of entertainment: It dresses white kids from the suburbs in feathered headdresses, war paint and moccasins. If only their real demise had been so amusing. The surest method of instigating an argument is to mess with someone's collegiate traditions and reminiscences— even demeaning customs grounded in racial superiority. That notion will be underscored tonight when, after 81 years, Chief Illiniwek does his final dance during a basketball game, nearly a year after the school exhausted its NCAA appeal process. Not that Illinois, or the NCAA, deserves an ovation. The board of trustees has bumbled the issue, which bubbled up in the mid-1970s, for decades. The only reason school leaders have acted now is because the NCAA has its mitts on the university's wallet. The second paragraph of a U of I news release trumpeted, "The university will immediately become eligible to host postseason … championship events." Meanwhile, the NCAA didn't institute its policy until 2005. Did it miss the news about Dartmouth leading the ban-the-mascot parade in 1969? Marquette banishing Willie Wampum in '70? Bradley University abolishing its American Indian caricature logo in the '80s? San Diego State killing Monty Montezuma in 2001? I don't often fancy the NCAA's idea of justice, but I've caught the Chief's dance routine. I don't know if I would call it antagonistic, but it left me chagrined. Some students remain irate. They lowered the level of discourse and revealed their contempt. The most startling aspect is that universities are supposed to be halls of enlightenment, not dark corridors of ignorance. They should not stand for discriminatory practices. College students, in addition to taking classes, should learn some empathy. They should not stand for the mental incarceration of others. (Spare us the fallacious Fighting Irish "argument." Leprechauns are not real people — they are mythical. Besides, when was the last time you heard an Irish-American group protest about being linked to Notre Dame?) Imagery doesn't have to be considered negative to be offensive to those whom it adversely affects. Everyone spies the world through a set of preconceived binoculars. We don't need more cues from outdated societal prejudices to cement our biases. Native American imagery is so engrained in our nation's consciousness that many never recognize the psychological damage it inflicts upon a group already all but annihilated. Many dissenters believe free speech is being squelched, that the PC cops are pulling over every perceived violator of conduct and decorum. This is about blatant racism, the kind that tried to puncture the soul of Charlene Teters when she was a graduate student at Illinois. She had taken her children to a home football game in 1989. "They were feeling humiliated by what they had witnessed," she said Tuesday from California. Gentlemen, try to think forward, rather than arguing backward. That is, ask what you might not know already, or how other people might feel differently, rather than always swinging at the thin air to prove that everything you've been taught can't possibly be wrong. When you learn to do that, you will no longer be acting like a predictable stereotype.

Author

DonnaLadd

Date

2009-11-19T13:06:15-06:00
ID

153471

Comment

[quote] Gentlemen, try to think forward, rather than arguing backward. That is, ask what you might not know already, or how other people might feel differently, rather than always swinging at the thin air to prove that everything you've been taught can't possibly be wrong. When you learn to do that, you will no longer be acting like a predictable stereotype. [/quote] See, this is what I thought was coming. Donna you are so far off the mark as to what I think about this whole deal you're not making sense. I don't believe in the slightest anyone is "more equal" or "Superior" to others. To imply or outright call me one of those types of idiots is quite offensive. The situation at Ole Miss is complex, in that there are plenty of people who do know what century this is, and plenty of kids who are buying into the hate that their parents are teaching. For that reason, Ole Miss is going to end up dumping all the "Rebel" imagery one day. As to why the people at MC are somehow offending the Choctaws, who have said it was fine to use the mascot, I don't get. I've been there, and I thought the whole thing was lame. But then I believe it's between them and God, not me. Try explaining your position. I can browse links anytime, explain why this has got you so riled up that Bubba and I aren't in automatic agreement with you on one part of the issue. I've got time to read it sometime today. :) Bubba and I aren't the enemy; we do listen and judge for ourselves. We think for ourselves, too.

Author

Ironghost

Date

2009-11-19T13:19:31-06:00
ID

153472

Comment

Wintrhop Sargent you have made some good points in your posts. You are correct that we have every right to free speech in the country. It would mean more to me if it did not discount the idea of being a nation where we are also to be given the right to justice for all. There is always an if, and or but for every situation when it comes to anything that isn't WHITE. I doubt very seriously if the argument of free speech would come into play if the small number of black students were chanting racist remarks about the white struggle (if there was one). In addition to that, not withstanding the truth in your statement, we have a bigger issue here and that is to correct the mindset that offers this speech in the first place. It would really be nice if we all respected each other just as being a part of the human race. Ultimately though, that seems to be out of the question and more of a dream than a fathomable reality here in Mississippi. Furthermore -- just the site of the word Dixie (and now Ole Miss) makes me want to throw up. God forbid a child of mine ever comes to me and says something outlandish like they want to attend that place....I can't call it a school....not right now anyway. It just might take me out all together.

Author

Queen601

Date

2009-11-19T13:24:43-06:00
ID

153473

Comment

This seems like a really petty thing to argue about. We're arguing about a chant that some (be it so few that I've never even heard it) of the students/fans at an ole miss game are participating in. The words aren't part of the song...period. Ole Miss fans also yell "Go to hell, LSU" at the end of the national anthem. State fans yell "Go to hell, Ole Miss". Would we consider stopping playing the "Star-Spangled Banner" because that chant is offensive to LSU or Ole Miss students? Of course not. Let's talk about something that matters. We all know that there are race relation problems in Mississippi. Hell, the whole country has them. Instead of arguing about 150 year old songs and the chants that are added to them, why don't we start discussing why Mississippi has such a problem with poverty and education and why we seem to be unable to stop the poverty cycle. The reason? Because it's easy to raise the PC flag and have the powers that be give in than to fight and work for something that's a real problem.

Author

C Myers

Date

2009-11-19T13:37:34-06:00
ID

153474

Comment

Again, IT IS ONLY A PETTY THING TO ARGUE ABOUT IF YOU ARE NOT OFFENDED BY IT. Constantly telling me, as a person who finds it offensive, that it is NOT offensive and even yet, that it is PETTY is even more offensive. I don't care if it's one person saying it. It is not the same as words shouted out in competition either. THE SOUTH WILL RISE AGAIN means just what it says....and it is very offensive! The fact that you continue to try and trivialize its significance is simply adding light to the fact that many people don't get it and don't care to....regardless of their claims. And thus, since you are the writer of this article and a regular contributer here who continues to spit on my concerns...I'll let you have it sir. There is always a reason to hall ass away from this site....

Author

Queen601

Date

2009-11-19T13:42:54-06:00
ID

153475

Comment

It's not petty to me, either. I'm tired of white supremacists sending the controlling messages about what white people are in Mississippi; we're not all backward hicks who don't know how to have empathy for those that our ancestors put through hell. And I don't want the Confederate south to rise again. I'm a white MIssissippian, and I'm damn tired of this "lost cause" bullsh!t holding us back as a state. We have to cut the chains, folks -- all of us, regardless of race. Every time someone defends the rhetoric of hate and racism, every one of us loses, and our state becomes harder to pick up off the bottom. White folks, find the will and compassion to finally put the damn past behind us and join with the rest of us of all races to walk into a future untethered to the nightmare that was our past. You've got to free yourself first.

Author

DonnaLadd

Date

2009-11-19T13:56:38-06:00
ID

153476

Comment

And, Queen, don't haul ass away; this is a worthy scrap, my friend. And [c], mothball the "PC" crap. Why is it always "politically correct" when a white guy doesn't want to change something put into place by his white supremacist ancestors? That's just an excuse for keeping things the same, and we all know it. Guess what? We're not gonna let things lie. We're gonna raise hell until this state finally breaks the curse of white supremacy. And we don't care how many of you don't like that. It's not just your state to run like you want anymore. It belongs to all of us now. Right, Queen?

Author

DonnaLadd

Date

2009-11-19T13:58:59-06:00
ID

153477

Comment

Iron, I didn't call you one of those people. I'm saying that the words out of your mouth make you sound like one. You and your conscience should decide what the difference is. It's not my job to do it for you. But I sure don't mind pointing out to you how you sound. If more people did that to (other) white people who come across as clueless on race issues, maybe more people would be forced to examine their own beliefs. And if you don't, truly that's your loss. As far as me explaining why I'm so passionately against symbols of hatred and white supremacy, Iron, I really don't have to. And I have no idea how to explain it to people who are intentionally closing out any thought that these kinds of symbols can hurt other people. And people like you and Bubba aren't interested in different points of view on issues you've decided on; you're just listening to refute, which is boring as hell. Put another way: If you don't give a damn, I can't make you. But I sure can keep on giving a damn.

Author

DonnaLadd

Date

2009-11-19T14:01:56-06:00
ID

153478

Comment

Donna, let's lighten up on the white supremacist talk. That's what always takes this over the edge. We all know that there are very few (if any) people, especially in relation to the University of Mississippi, that believe the federal government should be overthrown and that slavery should be reinstituted. At this point, we're not even talking about the actual song...and where do we stop? Do we tear down the columns of the Lyceum or any other building on campus because they are a reminder of antebellum plantations? Do we throw away and burn every photo of the school prior to integration? You're right. Racial equality is a most excellent cause, and I'm completely on board, but that's not even what we're arguing about.

Author

C Myers

Date

2009-11-19T14:12:35-06:00
ID

153479

Comment

...and, you know what? I DO want the South to rise again. I want it to be the economic and cultural center of the country. I want people to want to come here (especially to Mississippi) and say, "Damn. this really is a great place." Do I want to use slave labor to do that? Hell no. That's ridiculous, but I think you would be hard-pressed to find anyone reading the JFP that does not want Jackson or Mississippi or the South to rise again...

Author

C Myers

Date

2009-11-19T14:19:36-06:00
ID

153480

Comment

If you have been paying attention you'd know that you are the one who is trying to dictate what we are arguing about here. It has been clear since you wrote this peice what this argument is about....to everyone here, but you or so it seems. Donna, I agree with you, but it does me no good to come on here and read this crap. I have other things to stress about. Especially the fact that I am being told that something as serious as my people being made to relive some of the horrendous things racist white folks have done, and continue to do as PETTY....those are fighting words to me...which I can say because I have freedom of speech. So I really don't think it's worth my time or effort to come on here and be reminded that everything that glimmers isn't gold and everyone who claims to be "in the know" are not. I'd rather have a racist tell me to my face that the south will rise again and white folks will rule once more; than for someone who claims to be against racist to tell me that having angry feelings about a song/chant is petty and not worth the argument. That to me is unacceptable.

Author

Queen601

Date

2009-11-19T14:19:40-06:00
ID

153481

Comment

Yeah...YOU clearly do want the south to rise again. Appreciate your honesty. However you could have kept the rest of that sentence.

Author

Queen601

Date

2009-11-19T14:20:37-06:00
ID

153482

Comment

I think we need to examine the difference between what is offensive and what is oppressive. I agree that neither is a good thing, but it would be nearly impossible to live our lives without offending anyone at all. Some people are offended by what others might consider art. Some are offended by speech that others feel is benign. Oppression is a different story. Oppression is a systematic way of keeping one group beneath another. I went to Ole Miss and enjoyed my time there. Some things offended me and others brought me great pleasure. My life today is the same...some pleasure, some pain. I can't imagine anything ever being different and living in an offense-free bubble. That would be a tad dull. And yes, I would defend with all my will the right for someone to exercise free speech that I personally found objectionable. I think your example was black students chanting anti-white slogans at a football game. In that case, I would defend their right to offend me and I would also defend the Chancellor of that school to regulate and punish the offenders. I think people are getting twisted up about two different things...the rights of the students where the chant is concerned and the authority of the Chancellor to make rules.

Author

Tom Ramsey

Date

2009-11-19T14:22:32-06:00
ID

153483

Comment

No, "let's" not, [c]. And please don't ever tell me to "lighten up"; that is almost always a belittling comment from someone either uncomfortable with (or uninformed about) an important topic. I've been around this block enough not to allow myself to be patronized, so don't bother trying. And from your remarks, you don't seem to know what white supremacy is/was; do you think it's really only about slavery and overthrowing the federal government?!? I'm speechless. (Well, almost.) You're right. Racial equality is a most excellent cause, and I'm completely on board I hope so, but I respectfully suggest you have more work, or at least historic homework to do, on the topic of white supremacy. Glad you're with us on the goal, though. It's a work-in-progress for all of us, but it is really good for each of us to know that, and remember it. We've all got a lot to learn, so let's keep talking. And no need to lighten up. It's not a light topic; it's deep and important, so let's give it the serious respect it deserves.

Author

DonnaLadd

Date

2009-11-19T14:25:06-06:00
ID

153484

Comment

I'd rather have a racist tell me to my face that the south will rise again and white folks will rule once more; than for someone who claims to be against racist to tell me that having angry feelings about a song/chant is petty and not worth the argument. That to me is unacceptable. I understand, Queen. It was an insult of the highest order to you and other people of color to call your concerns "petty." But, sadly, some of these guys haven't been taught basic empathy. And some of them might learn something from your posts (we can pray). And I do know what you mean: Claiming to be enlightened on race issues while not remotely grokking the problem of either Confederate chants or Native American symbols at institutions of higher learning is hard to swallow. But we can fight or flee. I fled this kind of thinking in 1983; I'm not going to run again. Now, you have a little baby girl to worry about, so I understand why you don't need to come here and get stressed. Pass through as you can, and the rest of us will try to fight the good fight in your absence. Big hug, your highness.

Author

DonnaLadd

Date

2009-11-19T14:30:03-06:00
ID

153485

Comment

[c], the chant at Ole Miss isn't about the city and state's Renaissance and you know it. So do the outward bigots who are leading y'all apologists around by the nose hairs. Guess what god you're worshipping when you do that? (Hint: It ain't the good one.) The ultimate irony of your statement is that our state will *never* rise in the positive way you mean with the stars-and-bars in the state flag and our public universities embracing hateful symbols of the past and, most importantly, white people (or anyone) going around declaring that all that doesn't matter. Just won't. This is the stuff we will continue to be known for until all of us actively join together to stare down and destroy the vestiges of our white-supremacist legacy. Every one of them. It's time to make a choice, friend. Backward or forward?

Author

DonnaLadd

Date

2009-11-19T14:34:09-06:00
ID

153486

Comment

Winthrop, I'm not confused at all. Of course, students can yell out something at a public football game. The question, as you say, is what the rest of us, including the institution does in response. Speech flows two ways. What is not right is for a public institution to leave symbols in place that were set up to push a hate legacy, or that have been coopted to do so. I do hate it when people don't understand the Constitution, and start throwing around "free speech" accusations when people are talking about societal responses to our deepest problems. Don't people know the difference?

Author

DonnaLadd

Date

2009-11-19T14:36:42-06:00
ID

153487

Comment

If what you want is for the South to live fully into its potential and become the cultural and economic center of this country, then STOP using tired old code words to express these beliefs. Don't reach into the negativity of the past, bring forward negative slogans and try to give them new meanings. If what you REALLY want is a prosperous, tolerant, wise and vibrant South, then say so. How about chanting "The South welcomes freedom and prosperity." Hell, hire a PR firm and come up with something new, but don't try to bamboozle the public with some nonsense that although you are chanting TSWRA, you REALLY mean that you hope our region of the country will lead the country in manufacturing jobs. I don't buy what you are selling. When terrorist sympathizers chant "Death to the USA" they are being honest. I don't like what they are saying, but at least they are not trying to pass some BS line like "By chanting 'Death to the USA' we are merely expressing our frustration that we don't get good cable programming in our war torn streets. We don't mean that we want to kill Americans, we mean that we want clearer reception of HBO and Lifetime TV."

Author

Tom Ramsey

Date

2009-11-19T14:39:05-06:00
ID

153488

Comment

Guys, you are both friends of mine. And, I think you both know I'm not a racist or a white supremacist by any means. Just like many other issues, this is one of those instances where there's more to it that just black and white(not the races this time). Like many other Mississippians (and non), I grew up going to Ole Miss games starting at a very young age. I ended up at State, but that's another story. Today, when I go back to the Grove, I still get chills when I hear the band play that song. It reminds me of my childhood and the tradition my family and their friends had of spending time together before the game. It has nothing to do with my great grandfather fighting Yankees or with my family's plantation in the Delta (truth is, my family's history wasn't a particularly wealthy one). To be honest, I didn't even know the words to Dixie until I looked them up after reading this article. All of that to say...not everyone who supports the school playing this song is a racist and likes this song for racist or white supremacist reasons...and they shouldn't be treated that way.

Author

C Myers

Date

2009-11-19T14:39:53-06:00
ID

153490

Comment

Donna - I would be please as punch to see vast numbers of UM students rise up and chant (in reply to TSWRA) "Sit down and shut up before you make us all look like racist idiots!" As I said before, I went to Ole Miss and I have mixed emotions about some of what I experienced there. Should the University get rid of "Ole Miss," "Dixie," "Col. Reb," and the like...yes they should, but it's going to be a hard fight. The name of the football team was the "Mississippi Flood" up until 1935. I don't know when Ole Miss was adopted as the nickname of the school or why.

Author

Tom Ramsey

Date

2009-11-19T14:53:27-06:00
ID

153491

Comment

I'm not sure who you are without looking you up in the back end, [c]. But don't miss the point: I haven't said everyone who likes the fight song is a racist or a white supremacist. I actually think the biggest problem here is ignorance of our history, and unwillingness to ask people of color what they think of these symbols and assume you know what's OK, petty, important, serious, light, etc., on their behalf. (Not to mention speaking down to us white people who don't think all of it is in the past, and are proved right daily.) The problem on this thread is that a handful of white guys have come on here and told the rest of us what is or is not important. No, declared it. And then called the rest of our thoughts "petty" or told us to "lighten up" about things that really, really matter to many people. If you can't see that the basic problem is actually in that very act of trying to silence the discussion because it doesn't matter a lot to you, then I don't know how to explain it to you. The choice, though, is to wipe the sleep from your eyes and be interested enough to really hear what others are saying. These symbols are hurtful, and many of the people fighting to keep them there mean them to be. The sad part is to watch people who don't want to hurt others just defend it because it's always been that way. That's the very same thing "good people" in my hometown did in 1964. So I really do mean it when I say: Never ask me to "lighten up" on these issues. There is a whole bunch to be made up for, and I'm going to do my part. But, seriously, study up on white supremacy. It's not your fault if you were taught that it only means slavery and overthrowing the feds, but it is your fault if you don't go the rest of the way and fill out your knowledge. Especially if you're going to weigh in on these kinds of conversations and tell people to "lighten up." That really tweaks coming from someone whose knowledge of the topic is really kinda limited. And I do mean that with respect. You don't know what you don't know. But you have the ability to change it. If you have the will. And as I discovered on my journey to fill in the gaps in my knowledge, there are many people who will help you do that, with love and respect because you're bothering to admit that you don't already know everything.

Author

DonnaLadd

Date

2009-11-19T14:54:11-06:00
ID

153492

Comment

Look, as I try to be calm here because I am not particularly proud of my last post, the bottome line is this. Though it may not mean the same thing to you; it may offer a totally different experience for you than it does to me. That does not mean that the experience I have with the song or anything else should be considered petty. You are STILL offering the idea that your feelings are of more value than mine. INSTEAD, of recognizing that eventhough it's not necessarily offensive to you or your friends or family; it does offend others - whether they are your friends or not. So don't tell me now that we are friends and I know what you are....I don't. All I know is what you say and what you have said here doesn't to me sound like a person who does not choose his way over my way; his experience over my experience. And thus, you fall way beyond the try of equality for me. I don't see much difference in you telling me that I'm being petty and those who felt it wrong for a young black boy to whistle at a white girl. Yes, I'm sure that seems extreme to you. To me, it seems usual and regular. The only difference here is that you have called yourself a person who is not a racist, yet you have had the audacity to tell me that my concerns about a song is trivial. Making my concerns even more non-trivial then they may have been to start with because you have displayed a superior attitude, much like those who still wave the rebel flag and those who, although unknowingly in some cases chant that they want the south to rise again. You can not want the south to be anything that would require the word AGAIN unless you want me to be in your front yard picking up trash and cotton. Because that's what the old south means to me. And I promise you this.....THAT DAY IS NEVER GOING TO HAPPEN....EVER; and you can take that sh!t to the bank, buddy!

Author

Queen601

Date

2009-11-19T14:54:14-06:00
ID

153493

Comment

And Donna, the fact that I do have a baby girl to be concerned about is creating even more of a displeasurable state for me. I have a fight on my hands, but I tell you, these types of conversations make it really difficult not to contemplate letting Mississippi heal itself....if that's even possible. Too bad, my husband would never go for that idea. ;-)

Author

Queen601

Date

2009-11-19T14:56:15-06:00
ID

153494

Comment

then STOP using tired old code words to express these beliefs. Don't reach into the negativity of the past, bring forward negative slogans and try to give them new meanings. This is an excuse to not use new words. If we are progressing then why must we even keep the old words. Why is that so important??? WOW, I feel like I have stepped into the twilight zone here today. WTF!!!!!!!!

Author

Queen601

Date

2009-11-19T14:58:09-06:00
ID

153495

Comment

The only difference here is that you have called yourself a person who is not a racist, yet you have had the audacity to tell me that my concerns about a song is trivial. I love you, Queen. Truly. We need people like you speaking this truth, whether to friend or foe. And I understand the frustration, although there is no way it could ever be as deep for me.

Author

DonnaLadd

Date

2009-11-19T15:05:36-06:00
ID

153496

Comment

Queen - in my typing haste, that sentence may not have been constructed with the utmost clarity. It might have been better this way (which is the way it was meant) "STOP using tired old code words to express these beliefs. Don't reach into the negativity of the past, DONT bring forward negative slogans and try to give them new meanings." My post urges us to promote our region of the country WITHOUT using the same old slogans glazed over with some BS about new meanings.

Author

Tom Ramsey

Date

2009-11-19T15:08:12-06:00
ID

153500

Comment

I'm not married, Baquan. Technically. ;-) Thanks for the proposal, though. Thank you, darling. It all seems kind of basic to me. My personal faith does not allow me to proceed any other way.

Author

DonnaLadd

Date

2009-11-19T15:25:09-06:00
ID

153501

Comment

this is really stressing me out, too, queen. i really don't appreciate anyone calling me something i'm not, especially people i know and respect. look, i apologize for calling this argument petty. as i'm learning from you and donna right now, some people are very passionate about this. i just like the tune. thats it. but, if its historical meaning hurts some people, you know what, i say dump it. hell, i voted to remove the stars and bars from the flag. i don't want my state to look bad under any circumstances. however, don't be so quick to call people who love the song racist and white supremacist. to a lot of people, it IS just a song, even though to many people it is a lot more.

Author

C Myers

Date

2009-11-19T15:35:19-06:00
ID

153502

Comment

Thanks Donna. I'm trying so hard to grow as a person...really hard. These in-yo-face type of discussions help. The sad part is that I have yet to bury the emotion and stick to information. Which you clearly have learned to do. If this were the 60's I'd be Malcolm and you'd be Martin. Same fight, different approach. :-) [c} I didn't call you anything and didn't directly address you until you offered reason for me to. So I wasn't "quick" to do anything. I responded to what YOU said. I told you what YOUR commments made me think of YOU. Now you can take that however you want. i'd advise that you do a self check to see if you really care about what you claim you care about. If you did, then you would not STILL be saying this IS JUST A SONG. IT IS NOT JUST A SONG. You are like the man arguing with his wife who refuses to admit his fault so he says I'm sorry but.... Don't offer me a side ways apology...there aren't any buts in apologies. And I dont' need your apology anyway. I'd rather you just decide which team you play for before you go up to bat. That's it.

Author

Queen601

Date

2009-11-19T15:36:13-06:00
ID

153503

Comment

Hi, folks. I haven't been here in a while but ran across this thread and can't keep from jumping in, which I will probably regret. What's up with the bashing of the university?! I feel like some of you here don't know what happened. To summarize, in recent years, some students started chanting TSWRA in the middle of a song that has long been played at football games. The student government voted to end the chant. The chancellor demanded that the chant end, or he would stop the song. The situation hit the news, which caused some idiot "fans" to join in with the chanting students. The chancellor, keeping his word, stopped the song, and, at the last game, there was no song or chant. I agree with most of you that the chant was disgusting and embarrassing, but I disagree with your attacks on the university. Give them a little credit, both the student government and the administration, for doing the right (and somewhat unpopular) thing. As suggested by others here, I am trying to imagine myself in the shoes of an African American student or fan, and, to be honest with you, I think I would be pretty proud of the way my school handled the situation.

Author

Huckleberry

Date

2009-11-19T15:49:01-06:00
ID

153504

Comment

Heck, I'm not even defending Ole Miss and Donna's back to thinking I'm evil. (I shouldn't type with a headache...)

Author

Ironghost

Date

2009-11-19T15:49:41-06:00
ID

153505

Comment

Oh Lord here we go. Huckleberry you have to come in first off and tell all these people on here who have been discussing this for days that WE don't know what happened. Why on earth would you think that? My opinion of Ole Miss is what it is because it ALWAYS HAS BEEN what it is. I am not even surprised that this is an issue at Ole Miss. As I stated the school is historically known for being racist. Is that new information for you? Is this the first you've heard of that? It probably is, isnt' it? And I'm not trying to be funny, but I would bet my last dime that it probably never dawned on you, huh? Hell, the name of the school is Ole Miss....the Mississippi of Old. I have EVERY right to have whatever opinion of Ole Miss that I choose as long as I have reason...and I DO. I never said I didn't respect the students or school for their actions. IF you read anything I posted, my comments are directed toward those who continue to say it's NOT A BIG DEAL, IT'S JUST A SONG, WE ENJOY THE SONG....those people are the ones I have an issue with. An issue, by the way which isn't petty or simple. And you can't put yourself in the shoes of an African American if your idea is that all of this is about the university. You are trying to find a reason to defend this entire thread just as others have done. The fact of the matter is clear and has been clear since day one....those of you who don't see this song as being a problem - have a problem. Easy!

Author

Queen601

Date

2009-11-19T15:57:42-06:00
ID

153506

Comment

But, queen, I'm trying to agree here and offer an explanation as to why I and so many others might not have understood why someone would get worked up about this. It's clear to me now that it can be offensive. And, after Huckleberry's explanation, I agree that what the university has done is the right thing. i don't know any other way to say that i agree with you. thanks for helping me understand.

Author

C Myers

Date

2009-11-19T16:02:23-06:00
ID

153507

Comment

We just have to learn to be more careful what we say and how we say it. That goes for me too - I apologize for some of the spirited comments I made - just a couple. But the only thing that is worth taking from this conversation is that we are all people. We should never discount what another person or group of people feel. We should consider them as we consider ourselves. No matter what their race, economic background, education...none of that matters. All that matters is that if you treat a person the way you'd like to be treated; consider a person the way you'd like to be considered - we'd be half way there on the road to change and equality. That goes for all of us...not just white; not just black. Everyone! Two seconds to think of what it those four or five words could mean to someone who's ancestors were slaves in the old south and this would not even be an issue...at all.

Author

Queen601

Date

2009-11-19T16:09:38-06:00
ID

153509

Comment

"Hell, the name of the school is Ole Miss....the Mississippi of Old." Actually queen, the meaning of Ole Miss is much more offensive. "Ole Miss" was a phrase used by slaves when addressing the lady of the house. Its male counterpart was "Ole Massa." This is a little known fact and therefore doesn't receive as much attention as "Dixie" and "Col. Reb." I was at the University of Mississippi when John Hawkins (first black cheerleader at UM) refused to carry the rebel flag. There was a huge controversy and I was initially on the side of those who still wanted the flag because of "tradition." I had a long talk about it with a black schoolmate from my high school days and came to see how offensive that symbol was. Since then, I have been opposed to all of the "old south" symbols at the University. I also actively campaigned for the new State Flag. BTW: I posted a reply to your post quoting me: "then STOP using tired old code words to express these beliefs. Don't reach into the negativity of the past, bring forward negative slogans and try to give them new meanings." That sentence is a bit confusing in its structure. It would read more clearly this way: Don't reach into the negativity of the past, and DON'T bring forward negative slogans and try to give them new meanings

Author

Tom Ramsey

Date

2009-11-19T16:21:51-06:00
ID

153511

Comment

I don't know, Queen: I got some Malcolm in me, too, or I certainly use to. You know, they grew toward each other right before they died. That can be a model for us, too. ;-) And Huckleberry, I haven't seen that many attacks on Ole Miss here, but good golly, it's made its own bed over the years. My hat is off, though, to the chancellor and others who are trying to move it into the 21st century, though.

Author

DonnaLadd

Date

2009-11-19T16:38:11-06:00
ID

153512

Comment

Certainly can be a model. I can see the Malcolm in you....as a matter of fact it appeared on another thread a little while ago and I dont think I even commented on it because there was no need. LOL I just meant you seem to hold it together very well without getting "too" angry. I need to work on that.

Author

Queen601

Date

2009-11-19T16:46:51-06:00
ID

153513

Comment

I encourage those of you who seem to have your mind made up about Ole Miss to take another look. Although I haven't been a student there for several years, I visit frequently, and it appears to have made great strides in diversity and openness and in being welcoming to all. The diversity may be hard to recognize on Saturday afternoon at a football game but that will change as the alumni become more diverse. This process will slow if African Americans and other minorities follow the advice of some here and send your kids elsewhere.

Author

Huckleberry

Date

2009-11-19T17:14:40-06:00
ID

153514

Comment

Thanks Huckleberry. I appreciate your comments. I accept your challenge to "take another look". I will do that.

Author

Queen601

Date

2009-11-19T17:18:01-06:00
ID

153515

Comment

OK my link posting sucks, but just when Ole Miss's PR nightmare didn't appear to be able to get worse, the Klan will be there. Yes CBS will have the footage of the sixties to juxapose with 2009. here is one link http://bustersports.com/blog/buster-blog/2009/11/19/kkk-planning-rally-to-protest-ole-miss-fight-song-ban/ It is also in the Tiger Rag, the LSU newsppaer and in various other sites

Author

AGamm627

Date

2009-11-19T17:22:11-06:00
ID

153516

Comment

Queen you and Donna rocked on this thread. Way to empathize and express. I tell you, sometimes I think more is going on at the dry well than inside the heads of my good buddies, Iron and Bubba. LOL. I don't know what to make of a person who gets chills from the song, Dixie. I wonder what they will get if the right man or woman sang to them, "I Want You." Frankly, I get chills when I hear Adolph Hitler, Guvner Bilbo, the Ole George Wallace or Ross "the boss" Barnett speaks. Needless to say, I get them for a different reason and soon start reaching for a weapon! I've been to ole miss recently and I see good and bad. The good may equal the bad nowadays though. My nephew is on the football team to my dismay. I still do not want my relatives or kin folks aiding that place yet. He had a scholarship to Mississippi State and Southern Miss yet still drank the cool-aid and went to ole miss. They feed you the cool-aid through black coaches professing to be trying to change the image of the school and looking out for everyone's best interest. They as well as all coaches probably mean what they say. However, since I know the ole miss alumni is full of racists intent on remaining a racist until they die, I couldn't personally ever do anything to help them achieve a winning records at anything. I prefer they die heartbroken as a perennial loser before meeting their maker, Mr. Lucifer.

Author

Walt

Date

2009-11-19T17:31:20-06:00
ID

153518

Comment

A. The Klan being there to "make trouble" means that this song is definetely about segregation and that's the old south that they want to see rise again. So any student who argued that this was "just a song" and it's "not that big of a deal" should now let that argument rest as they see it is about white supremacy....just ask the KKK who I can not believe that in today's time someone is dumb enough to associate themselves. B. I am rallying troops to go to this game and "make trouble" as well. We can turn this football game into a round about for real. If the Klan wants to come out and protest then so should we. And I'm not talking about giving a dime to the school either. I wouldn't pay to go into this game to save my life. But we can certainly convene nearby. C. I wonder how this makes the school feel now. What will they do now? I mean you can't hide any longer the fact that racists have claimed Ole Miss as their own. So surely the school will recognize their need to make a stand. Surely those students at the WWInstitute are going to do something about this - or at least try. D. This is really embrassing and again I have to use the word pathetic. It brings tears to my eyes that Mississippi is STILL the state that houses this bullcrap. If anyone wants to get their ignorant-backward-thinking-racism on....just come to any part of Mississippi where it flows like birds in the wind. I've had just about enough of attitude and it's not getting any better. As a matter of fact it's getting worse because these younger folks don't understand and have a blind eye to what is really going on. I'm sorry but I'm thinking that B2000's idea to stop sending our kids there is probably the only thing that we can effectively do to change this. Writer of this column, how does this information make you feel? Hucklebery? Does the fact that the KKK will be at the LSU game to state their claim to this song you love so much change your perception of the song, the school, it's history at all? Are you embarrassed that you go to or went to a school that the Klu Klux Klan holds at bay? How 'bout that...them "rebels"...."ole miss"....!!!!

Author

Queen601

Date

2009-11-20T08:20:35-06:00
ID

153519

Comment

Exactly right, Queen. The low-class idiots who thought this chant was "kewl" to keep doing in defiance of the University, students and visitors who found it offensive were determined to bring this kind of attention to campus. They were virtually putting on white sheets and hoods each time they repeated it, and it played right into the hands of people like Richard Barrett looking for an avenue to express their venom and hatred towards blacks both in MS and the White House through the media. This whole controversy just proves that having a higher education has no bearing one one's character or class.

Author

Jeff Lucas

Date

2009-11-20T08:45:44-06:00
ID

153521

Comment

Glad u mentioned Barrett, check this out... http://www2.wjtv.com/jtv/news/local/article/klan_supporter_richard_barrett_talks_about_ole_miss_controversy/56530/#comments

Author

Queen601

Date

2009-11-20T09:06:27-06:00
ID

153524

Comment

Tech question...does this forum have a conflict with Google Chrome? My last three comments (posted yesterday) have not appeared in this thread.

Author

Tom Ramsey

Date

2009-11-20T09:27:23-06:00
ID

153526

Comment

Wintrhop, you were a new user, and thus a "guest" whose comments are moderated until we know that you're not here to troll. I just made you a member, so your comments should show up immediately now.

Author

DonnaLadd

Date

2009-11-20T09:41:34-06:00
ID

153527

Comment

Thanks Donna - I lost my information on my old profile when I changed computers and had to create a new one (and even misspelled the name in my haste to get a new profile). No trolling here...unless you are referring to a method by which I like to catch Rainbow Trout.

Author

Tom Ramsey

Date

2009-11-20T09:51:02-06:00
ID

153528

Comment

Quote from Klan leader Shane Tate: "We don't care about the chant, but they have a right to say it," Tate said. "Everybody has a right to be proud of what they believe in. My ancestors fought in the Confederate war. My folks weren't slave owners; they were poor folks like everyone else, but they stood tall and fought for the South because the South was being invaded." South being invaded??? Does this mouth-breathing idiot not remember that the CSA initiated the Civil War by firing on Fort Sumter in April of 1861? Perhaps we should all converge on the UM campus to give a free history lesson to Grand Titan Shane Tate and any of the other jerks that want to glorify the old south with 5-year-old traditions and whatnot.

Author

Tom Ramsey

Date

2009-11-20T10:37:54-06:00
ID

153542

Comment

"a school that the Klu Klux Klan holds at bay" - Queen, for the reasons I wrote yesterday, I don't think that statement accurately depicts the "chant" situation or the Ole Miss of today. Regarding the kluckers showing up on campus, of course it's embarrassing and will reflect poorly on the school and our state. The fact that they have planned to be there doesn't change my perception of the school. The school has no control over it. The reaction of the alumni and students to their presence could change my perception, however. My hope is that the kluckers will be ignored and/or roundly booed. I will probably do the former, as that is the opposite reaction to what the cluckers want. While I respect their freedom of speech, I wish the press would express its freedom to ignore them, but I realize that is probably a pipe dream. The kluckers' presence will add to what is already always a circus, that being the Ole Miss/LSU game. If you want to see another group whose presence tomorrow promises to be embarassing and equally worthy of protest, these fools were at the game 2 years ago: http://www.tigerpimpnation.com/ I suppose every school has its problems.

Author

Huckleberry

Date

2009-11-20T12:42:22-06:00
ID

153544

Comment

I would truly be ashamed of myself if I looked at life and others the way the some people do. Some folks can not put themselves in another person's shoes to save their lives. It is very odd that in a country that strives to peg everyone as either good or bad the lines have always been so blurred to some when it comes to the Civil War. What is so hard to understand that African Americans and a lot of other people find what the South represented as distasteful? Not asking you to hate your Great Grandfather, but you should not be asking me to honor him either. Look at how people have tried to castigate President Obama for merely associating with an opinionated Pastor. But when it comes to "Southern" expressions, anything goes. That is a a huge double standard.

Author

Goldenae

Date

2009-11-20T13:39:58-06:00
ID

153545

Comment

A fail-safe principle I've always sworn by: If the Kluckers agree with me about something, I need to rethink it.

Author

DonnaLadd

Date

2009-11-20T14:10:08-06:00
ID

153548

Comment

check out the following link: http://www.oxfordeagle.com/news2.html It does appear, by the article written today, that possibly a sizeable portion of the student body is not going to allow the Kluckers to be the only voice speaking on saturday....just something to read and ponder as it is related to the original article and the thread.....

Author

amoderatemississippian

Date

2009-11-20T15:15:13-06:00
More like this story
More stories by this author