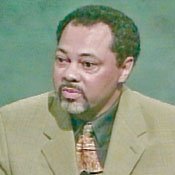 The Fifth Circuit Court of Appeals partially overturned the convictions of Mississippi attorney Paul Minor and former judges John Whitfield and Walter "Wes" Teel. A federal jury convicted Minor, Teel and Whitfield in 2007 for federal bribery and honest services fraud, but they appealed, arguing that prosecutors changed jury instructions to muddy the definition of an exchange of services for corruption, among other arguments.
Attorneys representing the three argue that Judge Henry Wingate agreed to loosen the jury instructions so that jurors could decide to convict, even if there was no clear exchange of services, or quid pro quo, between the judges or Minor.
Reagan appointee U.S. District Judge Henry Wingate had presided over the prosecution's failure to convict Minor and the other judges, including Supreme Court Justice Oliver Diaz, in 2005. Wingate removed the necessity of quid pro quo proof of bribery in the 2007 re-trial, however, and instructed the jury that they did not have to find any specific proof of bribery, or even find that the judges' rulings were illogical.
Last week, however, the appeals court tossed the federal bribery charges connected to the 2007 trial, leaving intact only the charges of honest services fraud.
"As to Paul Minor, we REVERSE his conviction for conspiracy to commit federal program bribery under Count Two and his convictions for federal program bribery under Counts Twelve and Fourteen. We AFFIRM his convictions on all other counts. Because of our reversal as to Counts Two, Twelve, and Fourteen, his sentences on all counts are VACATED and the cause as to him is remanded for re-sentencing on all the remaining counts of conviction," the court stated in its opinion.
The decision comes after a complicated back and forth between government prosecutors and a three-judge panel in April. Judges questioned whether the exchange of services prosecutors alleged between Judges Teel, Whitfield and attorney Minor had been specific enough.
Fifth Circuit Judge Fortunato Benavides questioned whether the prosecutors had told the jury to look for a specific enough example of quid pro quo.
"I don't think the government proved that he did, no. But I don't think that matters," government attorney Elizabeth Collery answered. "It's never been an element of bribery that you have to know exactly what you are going to get when you give the bribe."
Judge Will Garwood seemed dubious: "Not exactly, maybe, but I mean you got to be in the universe somewhere.
The decision to toss that portion of his conviction may offer some sentence reduction, although the brunt of Minor's sentence (132 months) is the result of his conviction under the Racketeer Influenced and Corrupt Organizations (RICO) Act, for honest services fraud, which the court did not overturn.
Still, Minor's attorney Hiram Eastland took comfort from the decision, arguing that the U.S. Supreme Court is currently scrutinizing several unrelated cases that could upset Minor's conviction on honest services fraud should the high court declare the RICO laws unconstitutional.
"The Supreme Court just heard oral argument last week, and it's been widely reported that the court was unanimous in their concern that the honest services statute was overly broad and impossible for any public citizen or public official to understand as far as what constitutes legal or illegal conduct," Eastland told the Jackson Free Press.
Eastland added that prosecutors' use of honest services fraud in the Minor case could potentially incarcerate any politician who's ever taken a donation.
Members of the U.S. Chamber of Commerce (mostly businesses who benefit from anti-plaintiff judicial decisions) could conceivably go to jail for funding the campaigns of anti-plaintiff judges, under the law.
"The vague honest services statute has created a legal twilight zone and nightmare that no citizen or public official would want to be faced with defending—whether they are Democratic or Republican," Eastland said.
Columbia University law professor Scott Horton, who has covered the Minor issue since the 2007 conviction, predicted for political news site Raw Story that the Supreme Court was only a short time away from shooting down Minor's remaining honest-services conviction on the federal level.
"On (Dec. 14) the Supreme Court heard argument on whether the honest-services fraud statute is constitutional. And tallying up the comments made by the justices at the argument, it's clear that a solid majority of the justices think the honest-services fraud statute is unconstitutional," Horton said.
"Moreover, Justice Breyer went out of his way to ridicule the way the Justice Department was applying it, and his criticism, and Justice Scalia's, goes right to what the prosecutors did in the Minor case. It will take a few months for this to work its way out, but it's clear that Minor and his co-defendants are on their way home."
Minor is currently serving seven years at Federal Prison Camp in Pensacola, Fla.
More stories by this author
Support our reporting -- Become a JFP VIP.
The news business has changed dramatically in the past year, and we need your help more than ever to keep bringing you important stories about Jackson and the Metro. Become a JFP VIP with an annual membership or you can Sign up as a monthly supporter. Thanks for anything you can do to empower our journalism!