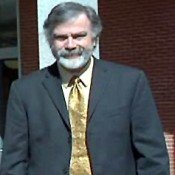 The Magnolia Bar Association says it is examining the process by which Gov. Haley Barbour will select a replacement for convicted Hinds County Circuit Court Judge Bobby DeLaughter this month. Bar President Gale Walker said the governor is seemingly insensitive to appointing blacks to judgeships on both the state and local levels.
"This will be Barbour's 25th appointment, yet none of them have been African-American," Walker said.
Ed Brunini, who heads the governor's Judicial Appointments Advisory Committee—which reviews the qualifications of potential judicial appointees—could not immediately be reached for comment. Brunini had confirmed in February that Barbour had appointed no African Americans to judicial seats. He attributed the problem to a lack of worthy black applicants.
"The problem we have is a paucity of applicants," Brunini said, pointing out that only three applicants applied for a position vacated by former Mississippi Court of Appeals Judge David Chandler—who was elected last year to the Mississippi Supreme Court.
Attorneys also complain that the Judicial Appointments Advisory Committee has not always worked at maximum efficiency with the Mississippi Bar Association on advertising openings. Barbour's Web site listed the vacancy for Chandler's position in December, 2008, with an application deadline of Dec. 31. But the Mississippi Bar Association's ad for Chandler's position did not appear until the Jan. 5 edition of the bar's weekly periodical, hinting at an exclusive talent search more geared toward word of mouth.
Brunini said any exclusion was purely accidental, and pointed out that Chandler's vacated position occupies a circuit court district in northeast Mississippi containing no significant number of black lawyers.
"The good ones don't want to give up their practice to be a judge because they're making considerable money in the private sector," Brunini said in February.
Walker said Brunini won't be able to use that argument for the Hinds County Circuit Court territory, which contains plenty of both money and black attorneys.
"The job pays $104,700 a year and the average salary is $124,000, but I would beg to differ with the accusation that it's about money in any case," Walker said. "Many African Americans qualified do this job happen to work in the public sector, in government jobs, and I've never heard one attorney say that they're not going to take a job like that because of the poor pay."
Brunini told other reporters that the selection process must also consider experience. The Clarion-Ledger reported Brunini saying the advisory committee tends to give more consideration to applicants with 15 to 20 years of experience as attorneys.
But that's not always the case. The Jackson Free Press reported this February that Barbour replaced Chandler with James Maxwell, a former assistant United States Attorney for the Northern District of Mississippi since 2002. The Mississippi Bar Association revealed in February, however, that Maxwell has only held a bar license since 2001.
Critics speculate that Maxwell did have political connections going for him, however. Barbour is the former chairman of the Republican National Committee and remains a huge presence in the GOP, and Maxwell's wife, Mindy Maxwell, is the Oxford office director of Mississippi Republican Sen. Thad Cochran.
Mindy Maxwell refused to comment: "That's so silly. I don't care to respond to that."
Walker said Barbour has seemingly made appointments heedless of experience, and referenced the governor's 2008 replacement of black Leflore County Court Judge Solomon Osborne with Seventh Chancery Court District of Mississippi court administrator and senior staff attorney Kevin A. Adams, who is white.
Walker said two African-American contenders for Osborne's old seat had impeccable resumes.
"One of the African American applicants had practiced in the county for over 16 years, and had even temporarily been appointed to that position by the Supreme Court, where she served for 18 months. The other person that applied was an African American male who told the governor that he served as a justice court judge and a municipal court judge in that same county," Walker said. "The governor picked neither of those two, despite the fact that LeFlore County is 70 percent black."
Walker would not name Magnolia Bar members who have applied for positions in the past, and would not name applicants currently submitted for evaluation for the Hinds County position. She was able to confirm, however, that at least five members with worthy resumes have applied for DeLaughter's spot, and the group will watch the procedure to see how the vetting process pans out.
"To Brunini, we've answered your challenge that none are qualified or none are applying—yes, we are, and yes we have—so now we'll see what's next," Walker said.
More like this story
More stories by this author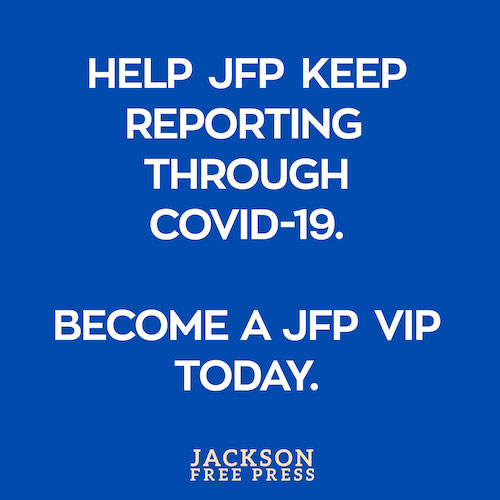 COVID-19 has closed down the main sources of the JFP's revenue -- concerts, festivals, fundraisers, restaurants and bars. If everyone reading this article gives $5 or more, we should be able to continue publishing through the crisis. Please pay what you can to keep us reporting and publishing.