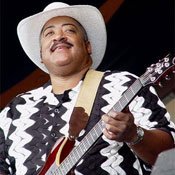 The 10th Annual Crossroads Film Festival, which begins this Thursday, April 2, will mark my fourth year as festival director. The festival will offer a lineup of stellar films from around the country, and those flicks just aren't complete without a killer soundtrack. If you buy the four-day $80 all-access festival pass, you reserve a seat to everything, including food and drink with the visiting filmmakers each afternoon. Sanders Bohlke, Johnny Bertram, Scott Albert Johnson, Eric Stracener and TTOCCS REKARP will perform at the receptions. If you're over 18, you can imbibe at the Hal & Mal's after parties each night for $7. Alternative rockers Rotary Downs perform Thursday, the Atlanta funk band Entropy on Friday and JazzFest veteran bluesman Mem Shannon and the Membership on Saturday night. Check us out at http://www.crossroadsfilmfest.com for details. It's the closet thing to Sundance in Mississippi.
Arts, Eats, & Beats is especially enjoyable during spring. Thursday, April 2, tour the Fondren shops and galleries while they provide snacks, drinks and music. Be sure to check out The Bachelorettes at 5:30 p.m. at One Blue Wall gallery to hear some sugary '60s doo-wop music.
The Michael Jackson tribute band Who's Bad takes the stage at Fire this Friday. They look to offer quite the good time for the ultimate pop-star tribute. Let's face it, to even attempt a Jackson tribute you'd better be a way-above-par showman. It sounds like good times. Visit http://www.myspace.com/whosbadmusic.
Saturday night, April 4, is packed with great music options in addition to Crossroads. The Mississippi Opera presents a Puccini/Mascagni double bill at 7:30 p.m. at Thalia Mara Hall for their season finale. Tickets start at $17 and can be purchased at the door or at http://www.msopera.org. Soop's has blues icon Eddie Cotton every night this weekend. Ole Tavern on George Street will host local alt.country-rock favorites Goodman County at 9 p.m. Sadly, this is their farewell show. Limited edition CDs will be available to purchase at the show.
The big show Saturday night is the $100 cover charge for the annual Tougaloo Two Rivers Benefit Gala at the Jackson Medical Mall, 7 p.m. After you see the B.B. King documentary "Life of a Legend" Saturday afternoon at Crossroads, then see B.B. King live when he headlines the Tougaloo Gala. The event will have opening acts from local blues and R&B artists, poets and comedians. And last but not least, Seven*Studioz will showcase local hip-hop, R&B and poetry at 7 p.m. with Kanika Welch, Keno, Skipp Coon, PyInfamous and others.
Nothing epitomizes March in the Deep South like eating crawfish while sitting in lawn chair at a BYOB event, and rocking to a full day of music. This Sunday, April 5, the Crawdad Hole at Smith-Wills Stadium on Lakeland Drive will host the 7th Annual Crawdad Hole Music Festival with Pat Thomas (blues) 3 p.m.; Shannon McNally (alt-country) 4 p.m.; Duff Dorrough Band (country soul) 5 p.m.; Mayhem String Band (bluegrass) 6:30 p.m.; Jimbo Mathus and Tri-State Coalition (honky tonk stomp) 8 p.m.; The Weeks (rock) 9:30 p.m. Cover is $15. Your filled cooler of Bud gets in for $5. Bring chairs for the lawn. No pets or glass bottles allowed. Call 601-982-9299 for details.
The Mississippi Symphony Orchestra Chamber Series finale is this Sunday afternoon at 2:30 p.m. in the historic Woodworth Chapel at Tougaloo College. The MSO String Quartet, Woodwind Quintet and Brass Quintet concert will feature Mendelssohn's "Octet for Strings." Buy tickets online at http://www.msorchestra.com. If you've never been to the beautiful and acoustically superior Woodworth Chapel, this event is a great time to check it out.
More like this story
More stories by this author