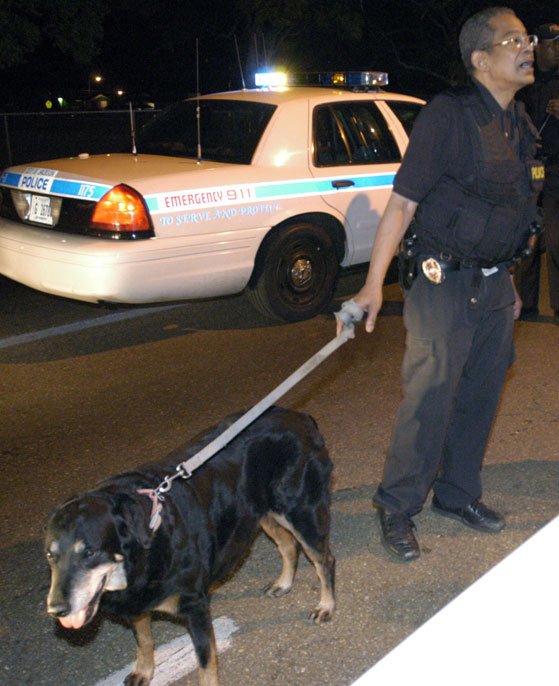 Weeks after Mayor Frank Melton tapped him to serve on the Jackson Development Authority, local attorney John Reeves told the Jackson Free Press that he has decided to represent Jackson Mayor Frank Melton in November when Melton goes on trial for constitutional violations against some Jackson residents. Reeves said he would not discuss the particulars of the upcoming trial for ethical reasons. "I can't make any comments about a case that's in litigation. There are rules of ethics that govern what lawyers can say and can not say and we strictly adhere to those rules by just not commenting at all," Reeves told the Jackson Free Press.
A federal grand jury indicted Melton and his two city-paid bodyguards, Michael Recio and Marcus Wright in July for damaging a rental unit on Ridgeway Street in 2006.
Reeves' tight lips are a sharp contrast to the behavior of Melton's former attorney Dale Danks, who represented Melton in his felony trial for crimes related to the same incident in 2007 and often talked to local media about the case.
A Hinds County jury found Melton and his bodyguards not guilty in the demolition of the Ridgeway Street duplex after Melton's defense framed the trial as a prosecution of the duplex. Danks argued that the duplex was a site for drug distribution, even though no drugs were recovered from the home at the time of the razing. Melton and his supporters did their part to sway public opinion in favor of Melton's vigilanteism, despite presiding judge Tomie Green's attempts to gag the case.
Danks later successfully got Green removed from the case. The Supreme Court appointed retired Coahoma County Judge Joe Webster, who allowed the defense to frame the debate as an issue over whether or not Melton committed the demotion with malice.
Then, more than a year after a jury found Melton not guilty, the U.S. Department of Justice opted to try the case.
Melton's resources may not be as unlimited as last time. He spent months working out his representation since the July indictment and filed for an extension from the trial's original August date after attorney Buddy Coxwell withdrew his services.
Attorney John Colette, who is representing Wright in the trial, said Melton had never designated Coxwell as his permanent attorney—that Coxwell only served in an intermediate capacity.
Recio, like Melton, also filed for a court extension, citing his continuing search for a permanent attorney. Ridgeland attorney John Moore withdrew his representation of Recio in August.
Melton tapped Reeves for the JRA position after council president Leslie McLemore criticized Melton's earlier decision to nominate Reeves as a municipal judge.
McLemore argued that Reeves' appointment as a judge would give the court a white majority for a city that is more than 70 percent black.
Reeves also would not comment on any relation between his representation of the mayor and Melton's JRA nomination, though he did confirm that his position on the board is an unpaid position.
The council approved his nomination for the JRA board after acknowledging Reeves' admirable work in pushing the city's agenda through the Legislature while serving as a House representative. Reeves lost his House seat to Jackson attorney Adrienne Wooten last November.
More like this story
More stories by this author
Like independent media outlets around the world, the Jackson Free Press works hard to produce important content on a limited budget. We'd love your help! Become a JFP VIP member today and/or donate to our journalism fund. Thanks for considering a JFP VIP membership or one-time support.