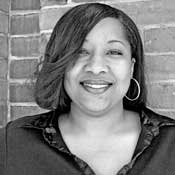 In an interview following his Olympic gold medal successes, swimmer Michael Phelps meekly said he and his coach never even speak the words "gold medal" while training for competition. He said that he doesn't even know where the safe is that holds his gold medals. He only focuses on his time count and distance. His passion for swimming and desire to succeed drive Phelps. How many of us have such a passion for what we do every single day to make a living?
Unfortunately, the idea of having a passion for what you do isn't a driving force for most of us. We enter into the job market so early that before we realize it, we've built years of experience and knowledge in areas that have absolutely no relation to what we are passionate about. I have worked in the administrative field for at least 20 years, and I've gained skills and experience in all areas of administration.
However, my passion lies in writing, consulting and developing young people. I have moved somewhat closer to my passion now working as a training coordinator, but it's difficult to cultivate passion while working in a system that doesn't readily support the program I coordinate—at least not like I do—and has larger fish to fry.
Needless to say, my passion is not as important to others, just as their passions aren't as important to me. I see this every day with most of the people I know.
This deficient amount of passion in the workplace can cause a multitude of complications. For one, we likely will not give our full attention to a job that doesn't celebrate our passion. The day-to-day tasks the job requires will not offer the challenge that most of us seek when striving for success. That challenge can't exist when we're bringing someone else's dream to fruition.
We are all born with specialties, strengths and natural ability in some area. What a perfect world this would be if we could all take jobs that challenged us and offered a sense of pride.
My friends often refer to me as the "Customer Service Police" because I critique customer-service representatives with vigor and precision. It's no surprise that customer service is not the most ideal job. Most people who work as customer-service representatives do so to simply make ends meet. No harm in that. However, these people have not invested anything in the success of the company they work for. They are likely to have experience in customer service, and that seems to be enough to get a job. However, most are not concentrating on retaining customers or being friendly. They are not even concerned with pleasantries or offering a service. Why? Because it is not their life's work. It's the owner's passion, not theirs. They may not even believe in the service they are offering. Even if they take pride in the company they work for, it will never measure up to that of the person who started the business.
If we paid more attention to people's passion and placed the correct people in the most suitable positions for them, success would be certain. I believe that this is why most people who rap, sing, play professional sports, inspire, teach and preach are so successful. They follow their dreams and reach their goals, which we all know is no easy chore.
I would venture to say that any business can be successful if it is filled with people who share the same vision and passion. I recently went to an open house at the Jackson Free Press offices. One thing I noticed was the overwhelming dedication of each staff member, writer, editor and intern to the paper and to the city to which it provides its service. Having such a dedicated staff is not an easy feat, but once you accomplish it, you have built a strong family-like unit of people who don't mind working late, or running errands or taking phone calls.
They have formed a team of people who are all on the same page with the mission and goal Donna Ladd and Todd Stauffer formulated when they started the paper - when they took it upon themselves to live by passion. Fortunately, Donna has been able to fill the space around her with like-minded professionals. This leads to inevitable success.
As Donna showed us the classroom in the back of the office space, she explained that she had to borrow classroom locations to teach her writing class before the office expanded. In those days, she had nothing but knowledge and passion. That passion has led her to establish the city's most notable independent newspaper. I'm sure it wasn't an easy journey, but she found her passion and found a way to provide for herself as she pursued it. Secondly, she and Todd found employees who share in their passion and placed them in positions that allowed them to cultivate their passion. It's an ideal situation over there.
Most of us aren't fortunate enough to work in an atmosphere such as the one at JFP. The best way to determine if you are doing the job that's meant for you is to decide if you'd do the job for free. Would you wake up every morning and work on your chosen profession if you'd get no payment for it? Could you spend eight hours a day working on something that didn't offer monetary compensation?
If you are blessed enough to know where your passion lies and can develop a way to make a living from doing that, consider yourself a champion, like Michael Phelps and Donna Ladd. If not, I encourage you to find your passion. Success is inevitable when you are dedicated to your life's work and couple it with passion.
Do you know your passion?
Previous Comments
ID

135152

Comment

Well, I'm no D-Ladd or Micheal Phelps....yet...but I am working on my passion. I am so glad I was able to write this. As most who have followed my column know, this is therapy for me. I realized thru writing this that I am stronger than I thought. I am more passionate than I ever knew. I am a grand force with plenty to offer to this world. We all have a gift, a special gift that we should use to mark ourselves in history. I plan to do so and I highly recommend that we all do so.

Author

Queen601

Date

2008-09-04T11:08:29-06:00
ID

135403

Comment

Queen, I got teary when I read this. How sweet of you to write something so wonderful! ;-)

Author

DonnaLadd

Date

2008-09-05T18:30:31-06:00
ID

135405

Comment

What a great article! I'll have more comments when I have more time.

Author

LatashaWillis

Date

2008-09-05T18:46:56-06:00
ID

135406

Comment

This "passion" and "calling" thing is a really important thing to discuss, and I love that you put it into a column to get a conversation going. I'm touched that you were able to see that a big part of the calling of what we're doing here is to not only mentor young people in journalism, but to create an atmosphere of community service, which in turn attracts amazing young (and less-than-young!) people who want to do what they can to help the community. Honestly, it's like a dream come true to me to work in such an atmosphere and to be able to provide a "mentoring community"—it's far beyond individual mentoring—that we've managed to set up here. And it's funny that you mention the classroom. I am *so* proud of this room (and am sitting in it as a write on my laptop). This is the room where the magic happens: where we do intern workshops, raucous staff meetings, ethics conversations and, of course, my writing classes. Now, we're starting JAHSPA (the high school press association) from this room, and community groups like Jackson 2000 are meeting here, under the watchful eye of Emmett Till and Picasso (or huge photographs of them). Back before we doubled our space in January, I had no idea the effect this creative space could have. Interns and writers spread out back here to work on projects, and people actually check books out of the library in this room. The cold-case unit meets here. We put Chick Ball prizes together in this room. The Media Literacy project met here all summer. But I want to be clear: As kind as you were, this isn't just my energy and passion; it's everyone's. I have really grown to understand that work must have passion and a purpose underneath to be meaningful. We strive every day to do meaningful work here, and as a result we attract people who love people and the community and want to, in turn, do meaningful work. People who succeed here are not just in it for themselves; we work too hard and try to do too much for the self-focused to get much out of this. We get stressed and ornery (I get furious when people leave trash on the table, for instance), but the "good work" at the heart of our mission is what fuels our passion. The JFP is remarkable to me personally—not because of what we've done with it, but what the community has made it into. Sometimes I feel like Todd and I are standing on the sidelines and just watching go and grow. Service is key to our mission, as in everyone here needs to want to serve the greater community, and despite the naysayers. All kinds of people come through this classroom: this new intern class has 10 people in it—ranging from a recent graduate of the topnotch Missouri journalism school to a high school student from Jackson Academy who comes to intern in her school uniform. It's been that way from the beginning, but I think we're all learning to serve each other better. We all need each other. The community needs us. And that calling is at the center of what we do everyday. Some people belittle that and hate us and want us to fail. But passion, so far, has fueled our growth. And the hate only makes us more determined (someday, they'll learn). I say all this because it's true, but I am also humbled by how fortunate I am and grateful to everyone who has helped us get here. And, Queen, you are high on my grateful list (I quite literally try to do one every day!). Thank you for being a part of this "interesting experiment," as Todd likes to say. God bless.

Author

DonnaLadd

Date

2008-09-05T19:03:37-06:00
ID

135453

Comment

Donna, thanks for your kind words and taking time to add your comments. What amazes me about the energy there and the energy in like endeavors is that it's "catchy". I know that you didn't do this alone. I know you had good people around to help you (i even met a couple that day). But what mustn't be lost in what you are today is that passion. I admire that very much! I admire that in eveyone on your staff...actually. I know that it's not easy to accomplish. I've worked for years on what I perceived my passion to be and it was difficult for me (at one time) to find people who shared in my passion and was willing to contribute to the services that I thought were necessary for improvement in a great number of things. However, I have fortunately been lead in a different direction these days than I was in back then. Now, there are like minded people around me in great abundance. So not only is passion necessary but so is patience and endurance. Two things that I have a lot of work to get a grasp on. It's a struggle for me to not just say "well forget it - if they don't see my vision then just forget it...let them keep struggling". Fortunately, I've met many people that could have felt that way and all our lives would be different had it not been for them staying true to their dreams and pressing forward. In this city it's not easy to change our community because most of us are tired and frustrated and just don't believe for one that they are worthy of anything better or different. Secondly they are perplexed by complacency that has pretty much grabbed a hold of us. We can't accomplish a better day without working to change today. And it doesn't do any of us any good to share in the attitudes above, or the attitude I've had of giving up. We must move forward. I for one feel fortunate to have experienced that Open House at JFP. Coming there, gave me a renewed energy and focus. For me, as a writer and a humble servant of words, being in that atomosphere was like being in a garden filled with peace and serenity. Others may not be affected as I was. But for me it was like home in some ways. It awakened my desire to rejuvenate my passion. I thank you guys for that. I also thank you for those brief minutes in the back room when you offered a bit of your past struggles in great pride. It was written all over your face. There are many others around this city who have offered me this same encouragement. Many have inspired me. Congratulations on your failures and successes for without them both, we might not have a JFP or a Boom Jackson. So kudos for following and KNOWING your passion; we should all be so blessed. It's truly a shame that most of us don't ever realize our passion, and certainly don't have the opportunity to make our passion a reality. So when one of us or two of us find a way to come together in unity for the betterment of ourselves, our community and our future, we must support that. We must to begin to encourage each other to do what's in our hearts. That's the only way to actually make an impact on our lives. That's the only way that true change/success can occur, because the payment received for services rendered is more meaningful than receiving monies. The sense of accomplishment is PRICELESS.

Author

Queen601

Date

2008-09-08T08:12:00-06:00
More stories by this author
Support our reporting -- Become a JFP VIP.
The news business has changed dramatically in the past two years, and we need your help more than ever to keep bringing you important stories about Jackson and the Metro. Become a JFP VIP with an annual membership or you can Sign up as a monthly supporter. Thanks for anything you can do to empower our journalism!