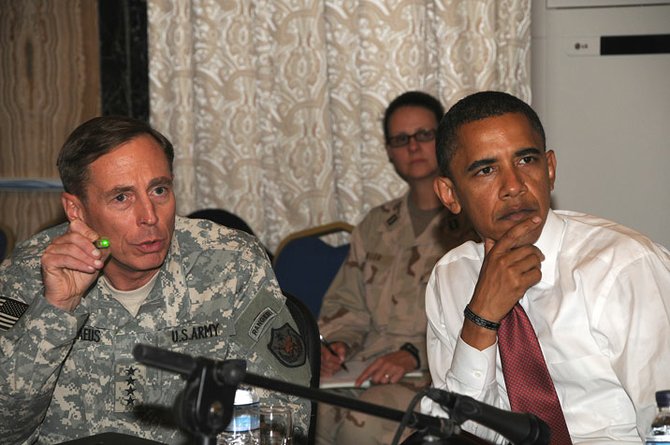 The 1950s and 1960s were a golden age for America's highways. Rolling in money, the nation dumped fresh concrete from coast to coast, and put a gas station on every block to keep cars on that concrete. Armed with cheap fuel, Americans streamed out of the nation's urban areas, fleeing to tree-filled suburbs on the shrinking fringes of civilization. Their flight fueled Americans' big need for big oil to keep their cars zooming back and forth between their increasingly long commutes.
Many of those glorious roads are pushing 50 now, and the nation is having to deal with more and more decay as the years march on. Almost 50 Americans died as a result of decaying bridges in the last 20 years, not including the 13 deaths resulting from the horrific 2007 collapse of a Minneapolis, Minn., bridge spanning the Mississippi River.
The nation's roads and bridges need repairs, but the American Society of Civil Engineers said in a 2005 report that fixing every ailing U.S. bridge would cost $1.6 trillion over a period of five years. Sadly, that $1.6 trillion would only address the problems already recorded on paper, and says nothing of the continued degradation that the future holds.
"We have remarkable economic potential, but that potential won't be realized if we don't invest in our infrastructure," said Bob Yaro, president of Regional Plan Association, an 86-year-old civic group whose chairman led the National Resources Planning Board during the Roosevelt administration in the 1930s.
Yaro points out that the nation's Gross National Product increased about fivefold over the last half of the 20th century, ballooning from $2.5 trillion to almost $13 trillion.
"The theory is that if we create the capacity for growth—if we build the infrastructure, provide K-12 and higher education—then we've got enormous potential to do the same thing again, and that's where we ought to be heading. But at the moment, we're putting a smaller share of our GNP into infrastructure than we have in more than a century. We need to stop spending our money on bridges to nowhere. There is no compelling, broadly supported, national vision for where we ought to go, and it simply must be a top priority."
The growing monster under our roadbed is made clearer when considering the nation's population growth. Census Bureau information suggests the U.S. population could reach 420 million by 2050, up from about 281 million in 2000. All those American Dreamers have rough plans for the nation's highways, with freight volumes projected to be 70 percent greater in 2020 than they were in 1998.
Don't think for a moment that the concrete under your wheels doesn't feel it.
"We've used up the capacity of all these late-20th century infrastructure systems. There's no room left," Yaro said. "The airports are at maximum capacity, the rail system is failing, the roads and bridges are crumbling. We need a massive national movement similar in scope to the movement that first gave us our highways during the last century."
So which of the candidates is more apt to jump behind the cause?
McCain and the States
Arizona Sen. John McCain openly opposes throwing money around, but this also means that money doesn't necessarily get put toward bridge repair. The senator opposed many bills expanding mass transit systems, and highway and bridge-repair bills, such as HR 3 in 2005. That bill was one of the largest highway and transit investment bills in the country's history. McCain pointed out in a statement on his Senate Web site that the bill and its conference report was laden with too much pork and provisions to approve, however.
"This monstrosity of a conference report—which costs an astounding $286.4 billion—is both terrifying in its fiscal consequences and disappointing for the lack of fiscal discipline it represents," McCain wrote in a letter to President George W. Bush, adding that the bill expected too much from donor states to fund infrastructure projects in recipient states.
McCain also questioned some of the priorities of the bill. In the same letter, McCain declared the age of the construction of the interstate system over and done with.
"Congress declared the construction of the Interstate system complete in 1991. Yet, here we are, almost 15 years later, and donor states are still expected to agree to the redistribution of hundreds of millions—if not billions—of dollars to other states regardless of the already enormous transportation needs of donor states," he wrote.
McCain also rejected portions of the 2004 Homeland Security Appropriations Bill, arguing that additions to the bill, including money for bridge and road construction, as well as an extra $210 million for maritime and land security and other projects, was above what President Bush had originally requested for the bill.
"The Administration did not request this funding and the bridges earmarked are not necessarily the bridges with the greatest need to be altered under the Truman-Hobbs Act," McCain wrote in a 2003 statement.
The Transportation Trades Department of the national AFL-CIO—rarely a friend to Republicans—launched a scathing report on McCain's history on supporting other infrastructure-friendly bills and amendments like Senate Amendment 358 on Constitutional Resolution 23 in 2003; the 1987 veto override to House Resolution 2; House Resolution 1335 of 1993; and House Resolution 1718 of 1983.
"The worst transportation presidency in modern history is coming to a close," said TTD President Edward Wytkind. "John McCain promises us four more years of the same: neglect, under-investment and a lack of leadership."
Obama's Record
Wytkind and the union endorsed Obama, saying the Illinois senator "wants to expand and rebuild our transportation system and will support and empower the men and women who operate, build and maintain it."
Obama only has had four years as a U.S. senator to build any kind of record on infrastructure, but he supported Senate Bill 1926 in 2008, which would, according to the bill's co-author U.S. Sen. Chris Dodd, D-Conn., "create an independent national bank that would identify, evaluate and help finance infrastructure projects of substantial regional and national significance."
Dodd went on to say that infrastructure projects under the bank's jurisdiction "would include publicly owned mass transit systems, roads, bridges, drinking water and wastewater systems, and housing properties."
The bill is designed to create another government agency to arrange public/private local partnerships to finance massive national repairs, though some critics say such endeavors would be better financed through Congress instead of a new agency.
Obama also supported House Resolution 3 in 2005, which updated an older infrastructure bill to include programs for highway safety improvement, infrastructure improvement to U.S. border states, improvements to rural roads and freight routes, as well as roads within the proximity of schools.
During his tenure with the Illinois Senate, Obama supported infrastructure-related bills such as SB 1028, which crossed his desk in 1999.
Regarding rail repairs, the union points out that McCain both supported and sponsored numerous amendments gutting federal Amtrak funding.
McCain flatly described "Amtrak's quest for money for the past 26 years" as representing "the greatest train robbery since the James Brothers retired."
"It used to be that thieves robbed the trains, but now the trains are robbing the American taxpayer," McCain said, according to September 1997 congressional records.
He also vowed to the Congressional Quarterly Weekly Report in 1997 that he would "do everything in my power ... to see that (Amtrak public financing) comes to an end."
McCain also took a dim view on public financing of a new commuter rail system in 1990, opposing House Resolution 115, which would have created a rail system to relieve some congested commutes. He then voted to support the president's veto of the bill.
Obama, meanwhile, has remarked that the diesel/electric engines of many trains (which are really little more than larger, diesel versions of engines found in today's innovative hybrid cars) are remarkably efficient for the number of passengers they can shunt back and forth to work, especially when compared to the millions of individual gasoline-powered car engines currently choking commuter routes twice a day.
"With the gas prices what they are, we should be expanding rail service," Obama said in campaign statements.
Them Damned Earmarks
McCain has never been an outward advocate of tearing down the nation's roads and highways, but his all-pervading reputation as a "maverick" determined to cut government waste through limiting domestic earmarks repeatedly knocks heads with the nation's system for funding infrastructure—which often depends on earmarks.
Earmarks are government provisions inserted directly into bill language or in congressional committee reports that send federal money or tax cuts to state or foreign projects—though they're usually bound for the home state of the congressman who inserted it. McCain fashions himself as an enemy of the earmark system, which he largely considers wasteful and benefiting a minority of taxpayers at the expense of every other taxpayer.
Former Jackson Mayor Harvey Johnson Jr. said the use of federal earmarks were central to many city projects that moved forward under his two terms as mayor.
"The city of Jackson benefited from $100 million in earmarks during my eight years in office," he said. "A number of development projects, such as road repairs, water/sewer projects, new buses or new technology for the police department, simply would not have taken place without earmarks."
Johnson said municipalities and states were increasingly dependent upon earmarks as the federal government increasingly pulls funding for infrastructure. "A lot of the programs that were in place to provide for water and sewer system improvements and other kinds of development projects simply dried up over the years, so out of default, I think local government has been pushed to look at earmarks as a way to replenish those dried up funds," Johnson said.
Wytkind told the Jackson Free Press last week that the federal government's personal investment in infrastructure projects dropped from 40 percent in the late 1970s, to 25 percent in 2007. The pull in funding puts more responsibility on state and local governments—a bad situation for a state or municipality with diminishing taxes.
Obama makes no apologies for his own use of earmarks as an Illinois senator. The senator promised no more earmark submissions for fiscal year 2009, in response to an amendment sponsored by Republican Sen. Jim DeMint, of South Carolina, which called for a one-year moratorium on Senate earmarks. However, Obama submitted 112 earmarks totaling more than $330 million in taxpayer funds to the Senate Appropriations Committee in 2007 alone. One earmark included $1 million for the University of Chicago Medical Center, a hospital where his wife Michelle served as vice president.
McCain pounced on Obama for requesting—if not receiving—almost $1 billion in pork-barrel projects for his state during his less than four years in the Senate.
"Nearly a million dollars for every day that he's been in office! And that's change? My friends, don't be fooled," McCain told reporters Sept. 9.
Nonpartisan watchdog group Taxpayers for Common Sense confirmed that Obama has asked for almost $1 billion in earmarks throughout his time in the Senate, but added that Obama was far from the worst offender.
The group reported he got $98 million worth of earmarks in fiscal year 2008, while U.S. Sen. Hillary Clinton, D-New York, got more than $300 million. Meanwhile, U.S. Sen. Thad Cochran, a Mississippi Republican, got nearly $1 billion in earmarks, possibly thanks to his seat on the Senate Appropriations Committee.
The group also acknowledged that Obama disclosed his earmark requests—an act to which few congressional members commit.
ABC News recorded McCain targeting Obama's earmark record as early as February, and also reported McCain's claim to have never asked for or received an earmark project.
"My friends, examine my record on earmark and pork-barrel projects, and you will see a big fat zero," he told ABC News in February.
The New York Times reported in 2000, however, that McCain got $4.6 million for the construction of Arizona's Turquoise Trail road between the Navajo and Hopi Indian reservations in 1991.
McCain's spokesman Scott Celly downplayed the contradiction between the earmark and McCain's claims, calling it "irrelevant."
"What matters is the federal government has some $300 billion in deficits this year, and Congress has shown an inability to get a grip on spending," Celly told the States News Service in 1991.
Yaro said the question of earmarks themselves are irrelevant, because the piecemeal work that comes of earmark spending will never be enough to completely address the issue of the nation's dangerously decayed infrastructure.
"We don't have a choice here," Yaro said. "If we want to have a bright future for ourselves and our children, we'll have to make these investments. People will say we can't afford these things with our $10 trillion debt, but the way out of $10 trillion debt is to have a growing economy, and to have that, we need a working infrastructure. In fact, the best way to ensure that we will never be able to pay off these debts is to have a sluggish economy because we haven't made these investments and we don't have more capacity on the highways and airports and seaports and rails."
Despite his hearty support for a national overhaul, Yaro was not ready to make a personal endorsement of either of the candidates.
"Both candidates clearly are interested in advancing a positive vision for the future," Yaro said. "Obama said some things about infrastructure needs. McCain has said a little less about it, but we hope to hear him say more. We believe that whoever is running the show after November will have to deal with this problem, though. We're just going to have to reach a little deeper into our pockets and pay for this.
Previous Comments
ID

138521

Comment

BTW, in our quest to fight the media's obsession with just reporting the horse-race component of campaigns, we're collecting all of our election issues stories in one place on our Politics Blog. And archive of just issue stories here. Go take a look. We'll have new ones every week through the election.

Author

DonnaLadd

Date

2008-10-02T13:11:11-06:00
More stories by this author
Support our reporting -- Follow the MFP.