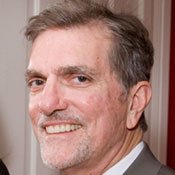 An allegedly unjust house of cards built by the Bush administration and the U.S. Department of Justice, detailed in a Jackson Free Press cover story last week, seems to be starting to fall as a congressional investigation of possible selective political prosecutions starts to heat up, leaving Republican appointees, including Mississippi's U.S. Attorney Dunn Lampton, in the glare of public scrutiny.
As reported last week, the DOJ had just filed a motion with the 11th U.S. Circuit Court of Appeals asking that their earlier appeals of former Alabama Gov. Don Siegelman's sentences be dropped. Prosecutors, at the time of Siegelman's conviction, had appealed for a 30-year prison sentence for Siegelman. After that story went to press, federal prosecutors last week also dropped their earlier appeal for a 25-year prison sentence for former HealthSouth CEO Richard Scrushy, who was handed more than six years in prison as part of the Siegelman prosecution.
In 2006, a jury convicted Siegelman of bribery and other charges for appointing Scrushy to the Alabama hospital Certificate of Need Board, in exchange for Scrushy arranging $500,000 in donations to Siegelman's state-lottery campaign. Prosecutors did not have to show proof of quid pro quo in their case, however, similar to the federal case against Mississippi attorney Paul Minor and Judges Wes Teel and John Whitfield.
Minor has joined Mississippi Supreme Court Justice Oliver Diaz and Siegelman in accusing former White House adviser Karl Rove of using the DOJ to target Democrats. In March, that allegation held enough water for the 11th U.S. Circuit Court of Appeals in Alabama to grant Siegelman his request for bond pending an appeal, delaying his seven-year sentence.
The House Judiciary Committee is currently investigating the allegations, but as the investigation continues—with Rove ducking congressional subpoenas—some of the cases alleged to be the results of the misuse of the justice system are unraveling under scrutiny.
Siegelman alleges that the prosecution's case is racked by conflict-of-interest issues. Alabama U.S. attorneys prosecuting his case, including Leura Canary, had connections with his political opponents, and unleashed a string of indictments as juries repeatedly found Siegelman not guilty.
Prosecutors did not explain why they dropped their appeal for a 30-year sentence in their filing, though Siegelman's lawyer, Vince Kilborn, said Congress' investigation may have something to do with it.
"The government is getting real nervous over the overreaching position the prosecutors took at trial. Asking for 30 years is making them look vindictive. ... The average sentence for murder in Alabama is about less than 20 years. ... [T]his case is the national poster child for injustice, so they are trying to put lipstick on the pig," Kilborn told the JFP.
The DOJ's Office of Professional Responsibility told the House Judiciary Committee May 5 that it would investigate suspicions of abuse by the DOJ. Raw Story (rawstory.com) reported last week that OPR is concentrating some of its energy upon Canary, and Mississippi U.S. Attorney Dunnica Lampton, who unveiled the cases against Minor, Diaz, Teel and Whitfield. Their offices, according to Raw Story's sources, are also being probed.
Additionally, Raw Story reported that anonymous sources connected to the OPR investigation claim Lampton is alleged to have shared the confidential income tax returns of a prosecution target with "non-authorized" individuals, possibly turning the investigation against Lampton into a criminal investigation. Lampton did not returns calls for comment.
Diaz, who fought off a tax-evasion indictment by Lampton soon after he failed to prosecute Diaz for corruption, told the JFP that he had no knowledge of his tax information being shared with un-authorized people, and could not confirm if he was the victim in question. "I can't say I've been told anything about that investigation at this point," Diaz said.
The tide may also be turning in other states. Last week, a Michigan jury acquitted Southfield attorney Geoffrey Fieger and attorney Ven Johnson of making illegal campaign contributions—again a popular charge of the U.S. Department of Justice during Rove's tenure. Both of the Michigan attorneys were accused of contributing more than $100,000 in political donations to the 2004 campaign of Presidential hopeful John Edwards.
Fieger, a Democrat who ran for governor of Michigan in 1998, has publicly stated that he believed his own prosecution was a deliberate political attack under the direction of the White House.
"I hope this will put an end to political prosecutions in the age of Mr. Bush," Fieger told reporters last week after the jury found him not guilty.
Previous Comments
ID

130817

Comment

More props for Adam from Legal Schnauzer: Adam Lynch of the Jackson Free Press in Mississippi continues to become a major journalistic presence in coverage of the Justice Department scandal. Lynch reports on several signs that the tide might be turning against the Bush loyalists who have corrupted our justice system. Lynch points to a recent Justice Department motion to drop an earlier quest for harsher sentences in the Siegelman/Richard Scrushy case. Lynch also points to a recent Raw Story report that Mississippi U.S. Attorney Dunn Lampton, who directed the Paul Minor case, allegedly shared confidential income-tax returns of a prosecution target with unauthorized personnel. Finally, we had news that a Michigan jury had acquitted attorneys Geoffrey Fieger and Ven Johnson of making illegal contributions to the 2004 presidential campaign of Democratic presidential hopeful John Edwards. The truth is that Adam seems to be the only journalist *inside* Mississippi willing to take a hard, detailed look at this thing. We're proud of him, as always, for not only doing good work but spotlighting what other media here seem afraid to do -- challenge the sacred cows (and elephants, in this case). Schnauzer also added this important point, per our friend Scott Horton at Harper's (this particular reporting universe is small!): As for the OPR investigation, Scott Horton of Harper's magazine provides a cautionary note. Horton says he considers the OPR investigation to be a sham that will not produce substantive action. Horton's comments probably are driven by OPR's recent finding that cleared Alice Martin of perjury charges in an employment-related case--despite overwhelming evidence that Martin had indeed lied under oath. It sounds as though Horton feels justice ultimately will lie in the hands of the U.S. Congress--and perhaps a revived Justice Department following the installment of a new administration in January 2009. There is one sign of hope regarding OPR. Counsel H. Marshall Jarrett is not a Bush appointee. He was appointed by Janet Reno, former attorney general under President Bill Clinton. It seems obvious to me that the OPR problem is probably a shame -- they're likely stepping up because Congress -- and a small band of reporters (Horton, the cool chick at Raw Story and Adam) -- are revealing what likely really happened with Bush and his Justice Department, which his adminsitration seemed to treat as more a band of political thugs than as an agency of justice.

Author

DonnaLadd

Date

2008-06-13T19:19:05-06:00
ID

130820

Comment

Congrats and kudos, Adam!

Author

Kacy

Date

2008-06-13T20:10:17-06:00
ID

130822

Comment

Great job Adam!

Author

Fitz

Date

2008-06-14T06:49:36-06:00
ID

130823

Comment

Has anything come to light as to why these particular individuals were convicted were targeted? And correct me if I'm wrong, but isn't Geoffrey Fieger the guy who represented Jack Kevorkian?

Author

golden eagle

Date

2008-06-14T20:55:56-06:00
More like this story
More stories by this author