Mos Def is here. He's wandering the streets of Park City, promoting Be Kind Rewind , sitting on panels at Blackhouse Foundation, and being all-around AWESOME, because that's just how he is. Yesterday I caught a quick glimpse of him, be still my heart...
At the AFCI-brunch, Ward took the stage, chatting up commissions as a resource for filmmakers, and I collected business cards and distributed incentive info. Then I settled into the gallery at Treasure Mountain Inn for a block of Slamdance shorts and a screening of View From the Bridge , the world's longest documentary about Kosovo, and even after, I'm still unsure who was "cleansing" and why, and how they got away with it. Which is maybe the point, because I bet it seemed something like that to the people who lived it.
And during the doc, someone kept jostling the stands. Around the third hour, my knee was throbbing, and of course, I felt American white-girl guilt because, compared to what I witnessed on screen, this doesn't even qualify as pain.
I've decided I love Slamdance. It's centrally located, warm and fuzzy. They're generous with sponsor tickets, low on pretension, and folks go out of their way to make the filmmakers feel essential (because hello? they are), whether they created a feature or a three-minute short.
As for Sundance, well…the "hosts" are kind to the filmmakers during the Q&A, but no one's VIP unless you've been flashed across the big screen in half a dozen major theatrical releases, and even with credentialed passes (i.e. cast & crew of the astoundingly hyped Ballast), you're still not getting into the free Patti Smith concert, even if you got there an hour early and waited in impossible cold. Which is understandable because Sundance has loads of corporate sponsors, and some of the world's most respected (ahem, well-funded…oops, did I type that?) "indie" directors premier there, and everyone wants the action, and not everyone can get the action, because in life in general, there seems to be a fairly high premium on exclusion.
Don't mind me. I may be a tad bitter over Patti. But truly, I am grateful to the Sundance Institute. For Mississippi film right now, Sundance is the vessel, spotlighting our state, our film commission, and our cast and crew, and encouraging some of the biggest players in the Industry to pay attention. Oh, and apparently during yesterday's Ballast screening, Quentin Tarantino sat beside Jason, and stayed through the Q&A.
As seems to happen about once a year, at some film festival somewhere, I ran into my old Boston buddies, the Red Bucket Films guys (Ben Safdie screened The Story of Charles Riverbank in the Slamdance short block). Mad props to this crew for having mastered nuance and poker-faced absurdism at an exceptionally ambitious age.
Ward and Nina went to a hot-#### Variety party, and afterwards, we all convened at the condo to celebrate Ward's birthday. We lit candles and sang, made snow ice-cream with condensed milk, ran out of paper towels, and had conversations about how Ani Difranco says you should never wear anything you can't wipe your hands on, and then we all wiped our hands on our jeans, and Nina mentioned some high-school friend who once wiped greasy movie-popcorn hands on his socks, and I admitted my frequent adherence to this trick-of-the-trade (sorry Ani, but grease stains), and basically, we were all just there, Nina, Jerel, Ward, Jason, and later, Diego and Carolina Velasco and Anita, too. Pirates of the Caribbean III played in the background, prompting random wisecracks from the Jerel/Jason corner, while Ward and Jerel papa-smurfed about my knee, and really it was perfect, just to be warm and together and supported.
Around midnight, the Blackwell's came to collect what's theirs (namely, Jason), and then there were three Papa Smurfs (thanks Dean), and they raved about a panel that sported Robert Redford and Bono, and someone asked Bono when he would make a song that had as much impact as Yellow Submarine, and now my new favorite Jackson-family is at the airport, and our community is a wee bit smaller.
Previous Comments
ID

116511

Comment

Wow, what an amazing post. You are so bringing your experiences alive, Cheree. Go on, girl.

Author

DonnaLadd

Date

2008-01-22T11:44:12-06:00
ID

116512

Comment

Snow ice cream. Did you get it off the ground or catch it as it fell from the air? I know I sound like a germophobe, but I gotta ask...

Author

LatashaWillis

Date

2008-01-22T22:39:32-06:00
ID

116513

Comment

LW...um...can i plead the fifth?

Author

cheree

Date

2008-01-23T11:28:57-06:00
ID

116514

Comment

Cheree, if you got the snow off the ground, did you scoop from the top or dig below it?

Author

LatashaWillis

Date

2008-01-23T11:33:02-06:00
ID

116515

Comment

Hey, I'm alive, and I've eaten a lot off snow ice cream that came off the ground! In my childhood, anyway. Snow ice cream -- I bet people out there think that's crazy!?!

Author

DonnaLadd

Date

2008-01-23T11:33:04-06:00
ID

116516

Comment

Folks, don't miss Cheree's new blog where these rockin' Sundance posts are landing.

Author

DonnaLadd

Date

2008-01-23T11:38:16-06:00
ID

116517

Comment

Well, I heard of snow ice cream, but I just wondered whether you ate it with mud and pieces of bark in it. :-P Donna, did you eat dirt too? My mom used to get red clay and bake it as a snack. She said she never ate surface dirt - just the "clean dirt" she dug up.

Author

LatashaWillis

Date

2008-01-23T11:39:48-06:00
ID

116518

Comment

No, you take the snow off the fresh top level as I recall! Nope, we never ate dirt, although I've heard of it. I did used to make these wonderful little mud pies, though, but they were pretend. ;-) I cooked a lot more than than I do now. Ask Todd, the gourmutt in our house. I do laundry, though.

Author

DonnaLadd

Date

2008-01-23T11:42:27-06:00
ID

116519

Comment

I made mud pies, too. I used my toy Oster kitchen appliance set, which was avocado green. Ah, memories...

Author

LatashaWillis

Date

2008-01-23T11:52:17-06:00
ID

116520

Comment

Wow, your mom really baked clay and ate it, L.W.? Was she pregnant when she did that? I have heard that some pregnant women crave dirt. Very interesting.

Author

ellen

Date

2008-01-23T12:05:06-06:00
ID

116521

Comment

No, she wasn't pregnant. This was when she was a kid. Now she craves ice, and she used to be severely addicted to burnt popcorn.

Author

LatashaWillis

Date

2008-01-23T13:32:25-06:00
ID

116522

Comment

I had a yellow easy-bake oven. I used to make little cakes (not out of dirt) in it and little cornbread pones. I used to like to cook. Still do, just not out of necessity. I like to entertain. Thank God that Todd manages to get us fed every day. He makes me dinner, and I provide him clean socks. Someone else scrubs the toilets. Works out wonderfully.

Author

DonnaLadd

Date

2008-01-23T14:06:10-06:00
ID

116523

Comment

L.W.-Your mother craves ice? Might want to get her iron checked. That's a sign of anemia. As for the snow ice cream...I tell myself that the snow is too cold to grow germs. :) There isn't a better way to eat condensed milk. Except for during the summer, when I just eat it with a spoon.

Author

Lori G

Date

2008-01-23T14:28:22-06:00
ID

116524

Comment

Lori, she is supposed to get a physical in a few months, so she'll probably do that anyway. Personally, I think it's pica. You eat condensed milk by itself???????

Author

LatashaWillis

Date

2008-01-23T14:46:28-06:00
ID

116525

Comment

Pica is mostly found in children and pregnant women and is usually brought on by a vitamin deficiency. Anemia is a vitamin deficiency. So, its kind of the same thing. :) Although, pica is usually about eating a nonnutritive substance....like paint. As long as she is eating "food", I wouldn't worry too much about that. You eat condensed milk by itself???????? Hell yeah. And if you haven't, I now revoke your "southern" title. :)

Author

Lori G

Date

2008-01-23T14:52:25-06:00
ID

116526

Comment

Look, if I eat condensed milk straight from the can, I believe my colon will revoke the milk. LOL

Author

LatashaWillis

Date

2008-01-23T14:59:40-06:00
ID

116527

Comment

Have y'all ever made caramel from boiling sweetened condensed milk in the can? Mmmmmm! It's sooo good. You just put the can in a big pot and cover it with a lot of water and then boil it for about 4 hrs. Stick in it the fridge and to let it cool before you eat it. It's divine.

Author

ellen

Date

2008-01-23T15:05:18-06:00
ID

116528

Comment

My sister made caramel that way when she was making a caramel cake. I thought about making some caramel and using it to make caramel apples or candy.

Author

LatashaWillis

Date

2008-01-23T15:59:41-06:00
More like this story
More stories by this author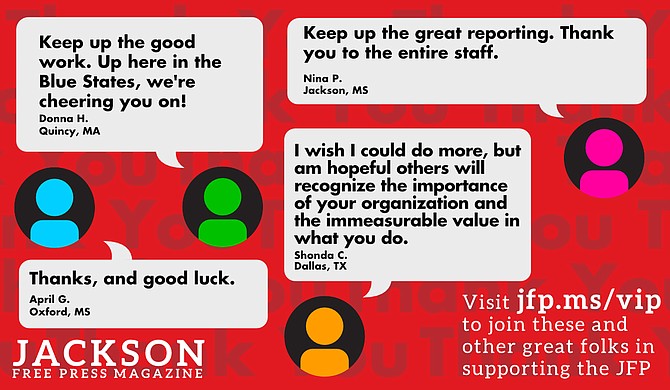 Thanks to all our new JFP VIPs!
COVID-19 has closed down the main sources of the JFP's revenue -- concerts, festivals, fundraisers, restaurants and bars. If everyone reading this article gives $5 or more, we should be able to continue publishing through the crisis. Please pay what you can to keep us reporting and publishing.