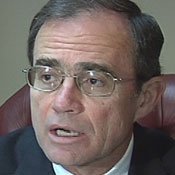 Secretary of State Delbert Hosemann asked the Legislature for subpoena power last week to make it easier for him to purge the state's voter rolls. Hosemann suggested to the Senate Elections Committee that his office should be able to assume control of any county election commission "found in default," and he proposed a new statute allowing his office to subpoena records, documents and other evidence related to voting in state and local elections. Hosemann also requested new restrictions on the use of assistants for certain voters on Election Day, excluding any people allied with candidates.
Hosemann's suggestions were little more than a handful of paragraphs this early in the process, and Sen. David Baria, D-Bay St. Louis, said it was too early to tell specifically what the secretary of state was digging for.
"I don't know enough about what he's looking for to make any determinations on its impact but he's definitely looking to expand the powers of the secretary of state," Baria said. "I can say that much."
Local Democrat Kenneth Grigsby said he preferred subpoena power regarding election matters stay local.
"My question is, 'Why we would want to endow the secretary of state with subpoena power when these things are already done by local officials who have the autonomy to handle these complaints?Ҕ Grigsby said. "If a candidate isn't happy with the election, they can file a challenge that will go to a local court. I would rather the secretary of state stay out of that."
Other Democrats questioned whether Hosemann's allies in the Republican Party could abuse the information Hosemann would collect through subpoena.
The Mississippi Republican Party filed suit against the Leflore County Election Commission and Southeast Greenwood poll manager Gail Griggs this month for "failure to perform their statutory duties in the November 4 election," using information they received from the secretary of state's office.
The party alleges that Leflore County poll watchers were "seated too far away" from the booths, rendering them ineffective, while unauthorized poll watchers "loitered about the polling location." The party also claims people were assisting voters who had not requested any help and that "voters received instruction and direction on who to vote for at the voting machines," among other claims.
"We will not tolerate voter fraud, voter intimidation and violations of election laws," Republican Party Chairman Brad White said.
The Mississippi GOP filed a petition for writ of mandamus asking the Leflore County Circuit Court to find that the Leflore County Election Commission and Griggs "failed to perform their statutory duties."
Attorney General Jim Hood, whose office already has subpoena power to battle election fraud, said he could not gauge this early whether Hosemann's requests amounted to a duplication of duties.
"It's hard for me to answer if I don't know what he's looking for. Hosemann already has inside information on much of the elections complaints simply by having people call his office and report irregularities," Hood said, adding that Hosemann was obviously privy to complaints in Leflore County involving Griggs, about which nobody had bothered to call the attorney general.
In his list of recommended solutions, Hosemann also made the opening salvo in next year's voter ID battle. The Republican is still pushing for Mississippi voters to produce some form of identification at the polls, a view commonly shared by Republican legislators in both the House and the Senate, but opposed by a majority of Democrats.
Black Democrats and the Mississippi branch of NAACP oppose attempts to impose voter ID because they say the new rule can disenfranchise black and elderly voters, who may not have easy access to identification and may not adapt to the law changes before missing elections. They also argue that evidence does not support the need for additional regulation.
Elections Committee Chairman Sen. Terry Burton, R-Newton, joined Hosemann in pushing for voter ID, and said he would produce that and other legislative measures on a piece-by-piece basis rather than inserting all Hosemann's voter legislation in a Senate omnibus bill this year.
Hosemann's ID requirement would include a Mississippi driver's license or an official state-issued ID, a U.S. passport, a federal, state or local government employee ID card, school ID, a state gun permit, pilot's license or official voter registration card.
The secretary of state suggested that Mississippi offer state ID for free, but warned legislators that the state generated $300,000 or $400,000 annually from the issuance of state ID that did not contain driving endorsements.
NAACP President Derrick Johnson said the state stood to increase its revenue off voters if it made IDs mandatory, a possibility that he found distasteful.
"To use the distribution of ID as a prerequisite of individuals to vote as a means to generate revenue is not only a poll tax, but it presents a serious question around the state's priority of ensuring that voters are able to exercise their fundamental right of casting a ballot," Johnson said. "It's dangerously similar to pre-1965 obstructionist government officials seeking to limit access to the voting booth."
Johnson added that proponents for ID requirements have yet to present sufficient evidence wherein ID would have made a difference.
Burton said the argument for photo ID was clear in the case Lindsey v. Darby, a case dealing with voter fraud in absentee ballots in Tunica County that was adjudicated in November 2007. Officials found at least nine ballot envelopes containing no ballots, one confirmed dead voter attempting to vote and nine confirmed absentee voters claiming they had not voted those absentees.
Burton, a member of the secretary of state's task panel investigating legislative recommendations for the 2008 session, said in Hosemann's report that he wanted the case evidence admitted as proof that voter fraud was rampant and needed addressing through voter ID.
"I have heard several times 'show us proof,' and if we've got a judgment that was issued … that's proof," Burton stated in the report. "I think it ought to be part of the record."
Voter ID would not have derailed the voter fraud detailed in Lindsey v. Darby, however, because absentee voters are not available to present identification to poll workers.
Burton insisted that the case still presented an argument for an ID requirement as one piece of a bigger solution.
"It's not an argument for voter ID so much as it is an argument to clean up the process, and that would include voter ID. The voting process is flawed with people just getting these absentee ballots and taking them and filling them out for dead people and sending them in," Burton told the Jackson Free Press. "It's a case for voter ID in the regard that anything will improve the integrity of the process, and that would include voter ID. Absentee balloting, voter ID at the poll—I think they're all tied together.
More like this story
More stories by this author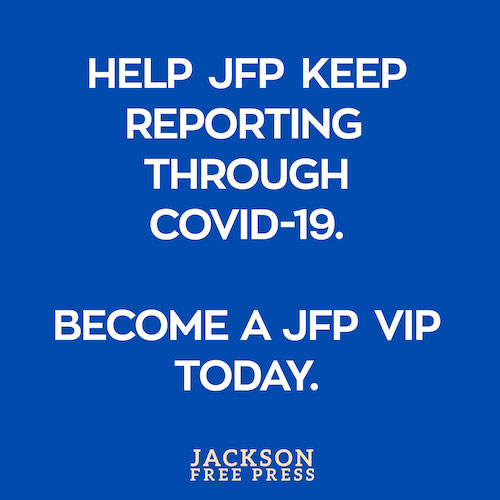 COVID-19 has closed down the main sources of the JFP's revenue -- concerts, festivals, fundraisers, restaurants and bars. If everyone reading this article gives $5 or more, we should be able to continue publishing through the crisis. Please pay what you can to keep us reporting and publishing.