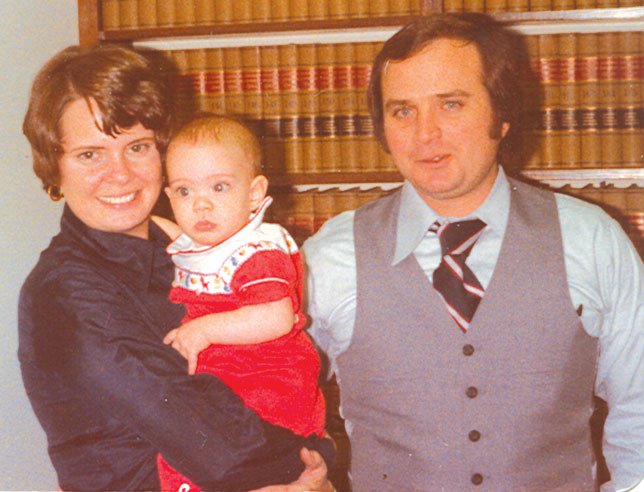 The U.S. Department of Justice wants Mississippi attorney Paul Minor to stay in jail, despite his wife's imminent death. The DOJ filed a motion last week opposing Minor's motion for release pending appeal in his 2007 corruption conviction.
The DOJ argued that Minor's "alcohol abuse" represents a threat to the community, and pointed to two incidents of previous bond violations, one involving alcohol consumption in 2006, in violation of his pretrial bond, and a second where he met a hurricane expert regarding the extensive damage of his home by Hurricane Katrina at an establishment that served alcohol.
The DOJ makes no argument for whether or not Minor drank at that meeting.
"There is evidence that supports the district court's finding that after a lengthy inpatient treatment, Minor defied and tested the court's condition of pretrial release, which had been tailored to protect the public and prevent him from abusing alcohol," the DOJ motion stated, adding that "this court has previously found that Minor's detention is supported by the record. That has not changed with his conviction, and the court should again affirm the district court's decision to detain Minor pending appeal."
Minor's father, noted newspaper columnist Bill Minor, said his son's drinking was aggravated by his wife's losing bout with breast cancer.
Paul Minor was a successful trial lawyer who forced tobacco companies to settle with states across the nation, drawing the acrimony of the tobacco industry, and attention from anti-regulation Republicans who took the White House (and the U.S. Justice Department) at the turn of the century. He and other pro-regulation lawyers also became the focus of the rabidly anti-plaintiff U.S. Chamber of Commerce, which helped install anti-plaintiff Supreme Court justices in Texas, Alabama and Mississippi during recent election cycles.
A jury found Minor guilty of corruption in 2007 after U.S. District Judge Henry Wingate removed the necessity of proof of quid pro quo (an exchange of services) in the alleged bribe. Minor regularly donated money to Democratic campaigns and maintains that he is the victim of a DOJ witch-hunt against Democrats and Democratic fundraisers under the administration of George Bush and his former White House advisor Karl Rove. United States Attorney Dunn Lampton repeatedly targeted Minor and Supreme Court Justice Oliver Diaz and judges Wes Teel and John Whitfield with corruption charges, once in 2003 and again in 2005. Diaz is the only defendant who ultimately escaped conviction, (he claims because a jury acquitted him before Wingate—who presided over both trials—changed the jury instructions that eliminated quid pro quo on the second go-around). Seeing Diaz get away, Lampton again targeted Diaz with prosecution, this time for tax evasion. A jury found Diaz innocent.
Former Alabama Gov. Don Siegelman also faced conviction for corruption charges in a similar case where the judge removed the necessity of quid pro quo. Siegelman claims Rove personally steered U.S. attorneys to indict him, and possibly other Democratic political figures, like Minor.
A congressional committee is investigating allegations of the politicization of the U.S. Department of Justice in connection to Minor and Siegelman and charged Rove for contempt last week after he refused to speak under oath.
The DOJ called Minor's allegations of prosecutorial misconduct "completely unsupported by facts or competent evidence," describing his reference to the U.S. congressional investigation of DOJ witch hunts as insufficient.
"It is ... highly irregular for a defendant to base an appeal on congressional hearings rather than evidence presented at trial," the government response states.
Minor's attorney, Abbe Lowell, pointed out that Minor's wife is in the final stages of cancer, and condemned the DOJ's opposition to allowing the couple to be together during their last days.
"The prosecutors have become persecutors in not even allowing a compassionate release so that Mr. Minor can be with his wife in her last days," Lowell said. "We hope the court of appeals will see that Paul has raised substantial issues on his appeal and that there are of course conditions under which he could be released."
The Fifth Circuit Court of Appeals has yet to rule on the prosecution's motion. Deliberation could take weeks. Minor may apply for temporary release from the Bureau of Prisons on the argument of his wife's condition.
More like this story
More stories by this author