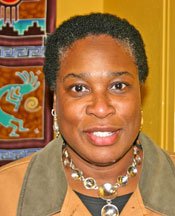 The legislative session ended with less fighting than expected, though a few battles didn't quite get finished—meaning that Gov. Haley Barbour is likely to call one of his pricey special sessions to resolve issues that didn't yet go his way.
Legislators have yet to fully fund Medicaid for next year. They did manage to pay off the $90 million deficit the state agency incurred for fiscal year '07, but the appropriations bill dealing with the agency's roughly $160 million debt didn't get off the ground because lawmakers couldn't come to terms on the issue of face-to-face re-certification.
House Public Health Committee Chairman Steve Holland, D-Plantersville, among others, fought hard to kill the face-to-face policy, saying that forcing Medicaid recipients to "drive 40 miles away" and show up in person on a work day to re-certify their eligibility needlessly removed them from the rolls.
Most of the rejected beneficiaries usually re-filed and wound up back on the rolls, despite the hassle and additional state costs.
Medicaid heads say the tactic cuts down on fraud, though the agency has yet to provide a list of detected fraud since the method was enacted.
Had legislators surmounted the face-to-face issue, they would have faced another battle regarding the $160 million deficit. A majority of the House members still want smokers to cover the shortfall with a $1 tobacco tax increase, while former tobacco lobbyist Gov. Haley Barbour wants hospital patients to fund it through an extra tax on their hospital beds.
The Senate and House also could not work out their differences long enough to re-authorize the state's Division of Employment Security. The division has a repealer and will simply evaporate if not reenacted by July 1.
SuperTalk's Agenda
Rep. John Mayo, D-Clarksdale, said the sticking point involved state advertising going to TeleSouth Broadcasting Company, which owns multiple stations across the state that carry the SuperTalk Mississippi radio format. The format is highly conservative, but also not typical of the state's Medicaid recipients.
"(SuperTalk) brags that their listeners are more educated and more wealthy, so we're advertising for Medicaid patients on a station that admits its listeners are not the demographics of the average Mississippian on Medicaid," Mayo said.
TeleSouth, virtually a talking head for the Republican Party, received $1.2 million in advertising from the state in 2006, and ducked the contract bidding process to get that money, according to a Joint Legislative Committee on Performance Evaluation and Expenditure Review. The company became a sole-source provider for the advertising on the word of Mississippi Department of Human Services Executive Director Don Taylor, who was appointed by uber-Republican Gov. Barbour.
PEER also reported that board minutes do not show that the Personal Service Contract Review Board even asked MDHS to show proof of TeleSouth's sole-source status.
Abortion v. Ratepayers
Two more issues that caused considerable stress between House Republicans and Democrats suffered two different fates. A bill that would have redefined what constitutes a legal abortion in Mississippi died on the House calendar despite Republicans' and conservative Democrats' insistence on forcing the bill out of committee.
The second issue, which Mississippi Sierra Club Director Louie Miller says should have died, was SB 2793. That bill gives the Public Service Commission the chance to either approve or decline an energy rate increase leveraged specifically to build a new nuclear reactor in Port Gibson and a new coal plant.
Industry supporters like Senate Public Utilities Chairman Nolan Mettetal, R-Sardis, say the rate increase would keep customers' bills from exploding after the reactor and coal plant are online, while AARP and representatives of consumers and people with fixed incomes say the bill gives Entergy the chance to fund a $7 million dollar reactor on the backs of consumers, while Entergy stockholders get to sell the excess energy created by the reactor to customers in other states.
The battle to kill the bill went on for weeks, with SB 2793 sitting untouched in an unsympathetic House committee while lobbyists on both sides of the issue waged war around it. Speaker of the House Billy McCoy eventually stepped up and let it out for consideration, much to Miller's chagrin.
"The power company folks know they've been in a fight, and once it becomes clear to the public as to what this bill means to them, there's going to be a backlash. We're going to the PSC and we're going to make sure those commissioners understand the gravity of this situation," Miller said.
Rumors in the House say McCoy traded the abortion bill—which threatened to split the speaker from the Black Caucus—with the controversial SB 2793. McCoy did not return calls for comment.
Score One for Education
Legislators also passed bills to improve the state's schools. The House and Senate fully funded the Mississippi Adequate Education Program for the first time ever in a non-election year, and funded some early childhood education programs and a small increase in teacher salaries. They also provided a few more school supply dollars, as well as funding for mentor teachers and dyslexia screening—all issues demanded by education lobbying group The Parent's Campaign and State Education Superintendent Hank Bounds.
The House and Senate agreed to pass SB 2149, a bill demanding school districts fire a superintendent if the district remains in under-performing status for more than two years. Supporters say students shouldn't labor under bad direction for more than a year, while critics say it takes more than two years to fix a whole school district.
Senators and representatives managed to fully fund the state's trauma centers. The state also passed legislation, likely in response to the continuing saga of millionaire attorney Dickie Scruggs.
Scruggs pled guilty this year of bribing a circuit court judge for a friendly outcome in a legal fee lawsuit. House Bill 1108 makes bribing a judge a felony punishable by a maximum of 20 years and a fine of at least $20,000 or three times the amount of the bribe. Alas, the bill has no impact on out-of-state industry and U.S. Chambers lobbyists looking to influence a good plaintiff-friendly judge during the next Supreme Court campaign.
One bill that could see a challenge in the Supreme Court is SB 2988, the Mississippi Employment Protection Act. The new legislation demands employers check with an online resident status verification system before hiring an employee, and makes felons of undocumented immigrants who take jobs in the state.
"We're preparing a legal challenge," said Mississippi Immigrants Rights Alliance attorney Patricia Ice, who added that MIRA would scour the law for flaws.
Previous Comments
ID

118971

Comment

The Clarion-Ledger has a follow-up of sorts on Adam's reports above, and in the past, about the controversy of so much state money going to SuperTalk radio. The story, quite frankly, is near indeciperable in that way that only the Ledger seems to be able to do, and it reads like a press release for Barbour. But it's worth muddling through. We'll see what we can do about getting a better story out about this. Oh, and note the Ledger story never mentions SuperTalk.

Author

DonnaLadd

Date

2008-04-28T16:47:00-06:00
More stories by this author
Support our reporting -- Follow the MFP.