When HB 520—the state's latest anti-abortion bill—passed the Mississippi House earlier this year it was a bill designed to keep divorced Mississippians from falsely accusing their betrothed/enemy from claiming child abuse to throw the divorce settlement in their favor.
But the Senate revamped the bill, making it a felony for a preacher, teacher, parent, and many others, to not report suspected acts of child abuse. The bill language is not specific enough to provide a definition on what counts as child abuse, and some representatives argue that the act of an underage daughter indulging in oral sex would commit the parents to report the person she engaged with—be it somebody's nutty uncle or a three-year boyfriend. To not do so puts them as risk of being felons.
The bill also redefines legal abortions permitted in the state, removing the clause including procedures conducted for the health of the mother.
Rep. John Mayo, among others, argues that the new law will make it impossible for a rape victim to have an abortion under the new definitions, and argued against passing the bill.
Planned Parenthood of Mississippi spokeswoman Felicia Brown Williams said her organization sees HB 520 as a threat.
"We are absolutely in opposition to this bill for a long list of reasons," Brown Williams told the Jackson Free Press, explaining that it would further restrict women's access to safe health care in a state already considered one of the most restrictive in the nation.
Abortions already require parents' consent regarding minors, and while the state will only provide public funding for abortions in very limited cases, it does mandate state-directed counseling to discourage the patient from having an abortion. The state also demands a woman wait 24 hours before the procedure is provided.
The House passed the bill, but sent it back to committee for reconsideration. House Judiciary B Chairman Willie Bailey, a Greenville Democrat, says he has no plans to allow the bill back out of his committee.
House Republicans are hoping to force the issue, however, pressuring Speaker Billy McCoy, D-Rienzi, to allow conservatives who are not chairmen of the Jud-B Committee to bring the bill up for reconsideration, though McCoy is driven by tradition to recognize the sole right of the affiliated committee chairman to do so.
Republicans are still stinging at McCoy assigning more chairs to urban African Americans over conservatives, after the conservatives' attempted January coup of McCoy's position as House Speaker. Seemingly as a penalty to a united alliance between Republicans and conservative Democrats to overthrow him, McCoy reserved all chairmanships for moderate or urban Democrats. The absence of Republican power in the new House committee structure may prompt Republicans to stage more aggressive attacks on the power of committee chairs, which until recently had been sacred.
Marty Wiseman, director of the John C. Stennis Institute of Government, said many conservative, rural Democrats desire a chance to vote on a "Bible Belt" bill, such as one opposing abortion.
"That's why you'll never see any gaming legislation out there that tinkers with the state's gaming law, because if you ever got it out there, somebody would attach some amendment abolishing gaming in the state, and people who understand what gaming revenues mean to the state treasury will have to answer to the people of Tocopola Baptist Church on why they didn't vote to outlaw gaming," Wiseman said.
In pushing for a motion to consider, Wiseman added that Republicans were attempting to force McCoy to choose between the desires of social conservative white Democrats and the Black Caucus—which could interpret any decision by McCoy to allow a vote from someone other than Bailey as an attack on one of its members. "They're trying to put Billy McCoy between a rock and hard place to see how much stamina and vigor he still has in him," Wiseman said.
Bailey isn't making "the hard place" side of the argument any softer. Freshly infuriated at conservatives' attempts to undermine him last week, he told the Associated Press that he is even more determined to kill the bill out of spite.
"I ain't fixin' to work with them now, after they bushwhacked me," he said.
Previous Comments
ID

118528

Comment

Here is some good information regarding ProChoice MS outlook http://prochoicemississippi.org/content/view/98/1/

Author

Lori G

Date

2008-04-14T13:19:45-06:00
ID

118552

Comment

Another dumb, unnecessary bill that will pass because it's an election issue.

Author

QB

Date

2008-04-14T14:20:35-06:00
ID

118594

Comment

...and any further limits will get shot down fast by the Fifth, if not the supremes. Why bother with these anymore?

Author

Ironghost

Date

2008-04-15T13:26:21-06:00
ID

118595

Comment

P.O.L.I.T.I.C.S. What a waste of our time and resources they are.

Author

DonnaLadd

Date

2008-04-15T13:32:37-06:00
ID

118620

Comment

I can agree with the sentiment there. I support efforts to end this practice, but let's face it that in this day and age we're not making any progress anymore. The whole "debate" has become a shouting match between extremists.

Author

Ironghost

Date

2008-04-16T09:03:18-06:00
More like this story
More stories by this author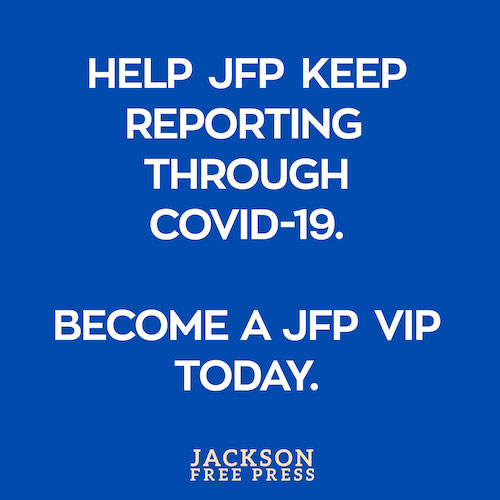 COVID-19 has closed down the main sources of the JFP's revenue -- concerts, festivals, fundraisers, restaurants and bars. If everyone reading this article gives $5 or more, we should be able to continue publishing through the crisis. Please pay what you can to keep us reporting and publishing.