A Lauderdale County Circuit Court jury voted unanimously last Friday that former Mississippi Bureau of Narcotics Director Frank Melton should not have to pay damages after leaking a memo falsely incriminating two former MBN agents.
The jury decided to award no money to Robert Pierce and Jimmy Saxton, who had asked for up to $3 million in damages. Circuit Court Judge Robert Bailey struck Melton's defense after Melton admitted he had lied for two years about being the source of the memo. His first trial for damages, in October, ended in a mistrial because of a hung jury.
"Melton's a man with nine lives," said attorney Mike Farrell, who is representing Pierce. "Here's a guy who lied to the court and got away with it. It kind of shakes your faith a little bit."
Melton was MBN director for only 14 months, but during that time he faxed a memo falsely incriminating both Saxton and Pierce to Clarion-Ledger Reporter Ana Radelat in April 2003. The Clarion-Ledger ran a story based on the memo the next day. After an investigation, State Auditor Phil Bryant determined that the information incriminating the agents was false. Melton stalled the proceedings of the trial for two years, vehemently denying being the source of the leak.
With no leaker forthcoming, however, Bailey ordered Radelat to reveal her source. Melton, now the mayor of Jackson, justified his dishonesty by saying he was a journalist protecting a source—though the source was himself.
Farrell said the verdict set a bad precedent. "This is not just one person getting no damages in a civil suit," he said. "This result was discouraging in a much broader sense. ... Now, Melton has no consequences for his misconduct. I am concerned that other litigants in other cases will now think that lying under oath is worth the risk. That is a very unhealthy development for the integrity of our judicial system."
Melton attorney former Mayor Dale Danks told The Clarion-Ledger that he was happy with the jury's decision.
"We're very pleased. The mayor is very pleased," Danks said.
Farrell said Friday that the case is likely not over. "We're going to get a good rest over the weekend, and on Monday or Tuesday morning, we're going to look at things and assess what we can do. You can appeal to the Supreme Court, or you can go back to the trial judge. Our view is that the jury's decision is against the overwhelming weight of the evidence."
Last week's trial mirrored the first trial in October, with plaintiff attorneys arguing that Melton's defamation of the men had contributed to their depression and health problems, and defense attorneys attempting to cut down the reputations of the defamed agents.
Like last year, Melton took the stand in this trial and told jurors that he would release the memo again—with all its inaccuracies—if the situation was similar. The only thing he would do different was that he would redact the agents' names this time around.
"Leaking information is just a part of government," Melton told jurors.
More like this story
More stories by this author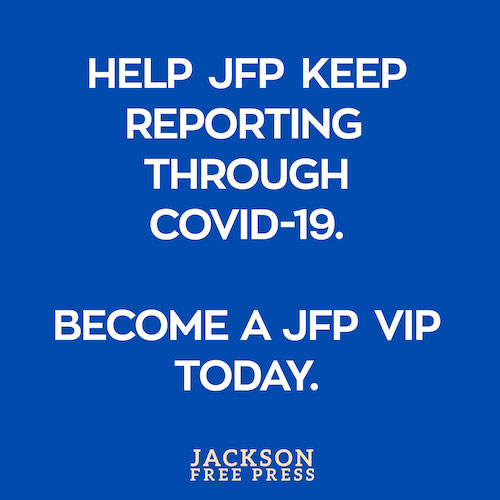 COVID-19 has closed down the main sources of the JFP's revenue -- concerts, festivals, fundraisers, restaurants and bars. If everyone reading this article gives $5 or more, we should be able to continue publishing through the crisis. Please pay what you can to keep us reporting and publishing.