At the new Thai House, the food is exotic and elegantly showcased in a venue awash in muted color, exposed brick and imported furniture. But there is something beyond the ambiance. Perhaps it's the warmth of the proprietors or the comfort of a steaming cup of Tomkha, but in the midst of spicy food, Eastern music and hand-carved teakwood, the Thai House offers the familiarity of a diner, but the cuisine is almost certainly better than that local greasy-spoon.
"I learned to cook from my mother," Buranee "Tim" Bunniran, the Thai House matriarch, says. "My mother is the best cook."
Bunniran came to Jackson in 1978 to complete a master's of education at Jackson State University. Her original plan was to return to Thailand with her degree, but while in school, she met her husband, Prawat, and she was soon raising a family.
While her husband worked, Tim cared for their children. In 1992, their youngest son, Toon, entered elementary school, and the Bunnirans opened the Thai House off McDowell Road. "We wanted people in the South to know about Thailand," Tim says. "It was difficult at first. People didn't want to try anything different. They wanted fried chicken. But after they tried once, customers came back."
Now 22, Toon works as a Thai House chef. He grew up in the restaurant, doing homework, folding menus and, as he got older, helping out during busy times. "It seemed normal to me. We didn't do anything special, we were just there," he says. "We made friends with the regulars. We knew their names—they'd ask about school."
"When it was slow, I would sit down with the kids and go over spelling words," Tim says. "I have to give my family credit. They've been a big help."
Even now, the two older Bunniran siblings sometimes help out on weekends, although Suvapun, 27, is pursuing a doctorate in a rigorous pharmacy program at Ole Miss, and at 23, Chawanpon, a recent Mississippi State graduate, has just begun a civil engineering job in Memphis.
The three kids have strong ties to their Thai heritage; they speak Thai with their parents and understand the complexities of sustaining a culture. Their very presence within the restaurant speaks of Eastern society's more collective perspective. But Toon speaks English with a Southern accent, and he and his siblings have adopted "grandparents," who introduced them to American experiences before they even started school.
"I like Thailand," he says. "It's easy to find good food there, fast." He describes roadside restaurants and buildings that house businesses on the bottom floor and families on the top floors.
Tim chimes in, extolling the beautiful Thai countryside and the country's unique architecture. Her pride is evident. "Thailand has never been colonized," she says. "The architecture is old because it's never been destroyed by war."
When asked what she misses most, she flashes a warm grin, well-known among Thai House regulars. "Everything," she replies.
But at least Tim doesn't have to miss her country's food, since her own restaurant serves a larb and red curry—a spicy ground meat dish—that's about as authentic as any you'll find. "In Thailand there are no special 'types' of food," for breakfast, lunch or dinner, she explains. "You cook, and then you eat."
She demonstrates the Thai method of using silverware. Holding a fork in her left hand, she scoops her favorite paht Thai rice noodles onto the spoon in her right hand. Paht Thai comes in four flavors—mild, moderate, hot and Thai (very hot). The Thai House version seamlessly blends sweet, nutty flavors with a subtle salty base. It is Tim's favorite menu item, though Toon prefers Tomkha, where meat or veggies swim in seasoned coconut milk.
The trademark of Thai fare is blending hot, sour, sweet, salty and bitter tastes—calling all taste buds to utmost attention, even in a single bite. A host of herbs is needed to achieve these sensations. Because many of them are unavailable in Mississippi, Tim grows them herself.
"Lemon grass, galanga, kieffer lime," she recites. She disappears in the back and returns with a few leaves of kieffer lime and a long stalk of lemon grass. When she breaks the herbs, their fragrant citrus tang permeates the air.
"At the old restaurant, we grew them out front," she says, "but now we grow them at home."
The new Thai House has occupied its larger, more upscale location off I-55 near Northside Drive since May 15. "We moved because our customers are mostly from this area. They were having to come far," she says. Since the reopening was launched without official advertising, Tim was unprepared for the public response.
"The first three weeks, so many people came. I felt bad, because we couldn't take care of customers well. New customers didn't understand that everything is made by order, so it takes time. They were unhappy in those first three weeks, but I hope they come back, give us a second chance." After tasting the food, I am certain they will.
Thai House, 1405 Old Square Rd., Jackson. Open 11 a.m. to 2 p.m. and 5 to 9:30 p.m. Monday through Saturday and closed on Sunday. 601-982-9991.
Previous Comments
ID

84938

Comment

I just have two words regarding the Thai House: Green. Curry. Hot. (okay so that's three) Green Curry with chicken, with tofu, heck, I'd even eat their green curry with a pair of old shoes. It rocks!! But I am intrigued by the Tomkha, that sounds good too. Great review!!

Author

music chick

Date

2007-07-26T12:26:13-06:00
ID

84939

Comment

sorry to nitpick, but once an editor, always an editor. i can't help it. a couple of corrections for ye...its galangal, not galanga, and kaffir lime, not kiefer. thanks for letting me nerd out.

Author

Belhaver

Date

2007-07-26T12:56:04-06:00
ID

84940

Comment

ok, i feel like a total doofus. i just googled galangal and found out that galanga is an acceptable spelling. as for kaffir, there is an alternate spelling similar to the one you used, but it's kieffer, not kiefer. i'm totally obsessed with thai food and put my smarty pants on a little too soon. sheesh.

Author

Belhaver

Date

2007-07-26T13:00:25-06:00
ID

84941

Comment

Liked all the info, I have been eating there in south Jackson right around the corner from my house. I hate to see them go. Funny that Jackson did that thing where we storm a 'new' resteraunt. They do that to everyone. Danno

Author

Danno

Date

2007-07-28T19:52:03-06:00
ID

84942

Comment

Belhaver, "kiefer" has been changed to "kieffer". :-) Danno, what is restaurant storming? :-D

Author

LatashaWillis

Date

2007-07-28T20:22:38-06:00
ID

84943

Comment

Now here's a JFP story that's definetely on the mark! Thai House is absolutely great and it's even better now that you don't have to drive 10 minutes to South Jackson anymore. Tim, Watt, and Toon's smiling faces are as much of a reason to go as the food. Can't remember the name of the dish (it's complicated) but try the fried pork, I think it's the 66. Just tell them fried pork and they'll know what you are talking about.

Author

Dave555

Date

2007-07-31T08:40:23-06:00
ID

84944

Comment

I was in Thai House last night. I was reading all the JFP's "Best of Jackson" awards that they one. All were extremely complimentary of Thai House except one in which ole iTodd wrote. He somehow managed to lower the expectatoins of eating there in a piece that should have been commending it. He commented on how Bruno's Pad Thai was better but they weren't around anymore. I thought that was pretty good stuff. Please go into the archives and bring it back up. I wonder if Washington Fat Cat Former Tobacco Lobbyist Haley "Big Oil, Bigger Insurance" Barbour is eating some of your old Pad Thai now that he has Bruno as his chef?

Author

Dave555

Date

2007-08-03T11:21:47-06:00
ID

84945

Comment

I've really got to start proof reading these things before I post them.

Author

Dave555

Date

2007-08-03T11:22:43-06:00
ID

84946

Comment

The trademark of Thai fare is blending hot, sour, sweet, salty and bitter tastes—calling all taste buds to utmost attention, even in a single bite. I've never had Thai food, but I heard it was pretty spicy. On a scale of one to five alarms, how hot is it?

Author

LatashaWillis

Date

2007-08-03T11:37:02-06:00
ID

84947

Comment

SIX

Author

colby

Date

2007-08-03T11:45:37-06:00
ID

84948

Comment

I've never had Thai food, but I heard it was pretty spicy. On a scale of one to five alarms, how hot is it? It can be really hot, but the great thing about the Thai House is that they have different "levels" you can order. I like spicy so I usually get the Hot or Thai Hot. Thai Hot is the spiciest. But you can order Mild or Medium and it won't really be spicy at all. You should try it, LW!!

Author

music chick

Date

2007-08-03T11:51:09-06:00
ID

84949

Comment

SIX LOL It can be really hot, but the great thing about the Thai House is that they have different "levels" you can order. If I ever get a chance to go over there, I'll probably start with mild. I like spicy food, but since it would be my first time, I don't want to get something too strong and make a fool of myself like a cartoon character.

Author

LatashaWillis

Date

2007-08-03T11:55:50-06:00
ID

84950

Comment

Thai Hot will make you sweat. Good Thai food can make you sweat without making you feel overwhelmed, because they do pay attention to the blending of the 5 flavors. At any Thai restaurant where I've never eaten, I usually go for "medium". That's where I'd start if I were a newbie. The Thai House's "Thai Hot" rates about a 4 (on a scale of 1 to 5), compared with Thai Food I've eaten in San Francisco, and other places with larger Thai populations. They definitely tone it down here.

Author

kate

Date

2007-08-03T11:58:20-06:00
ID

84951

Comment

Definetely go for Medium. Mild would be futile as you have to have a little bit of the heat. Very rarely have I had a Medium heat that ended up being way to hot. I try to eat Thai Hot occassionally but I have yet to acquire the true appreciation of it. You can tell them you want it Low/Medium or Medium/High or whatever. They make it fresh for you and they can even take a little heat out if you deam it necassary. I don't know how they do that, but they can. (I've never asked them to take any "heat" out of mine)

Author

Dave555

Date

2007-08-06T10:26:19-06:00
ID

84952

Comment

Thanks, Dave. I'll probably go over there when I can find some spare cash and a guinea pig to try it out with me.

Author

LatashaWillis

Date

2007-08-06T10:32:51-06:00
More like this story
More stories by this author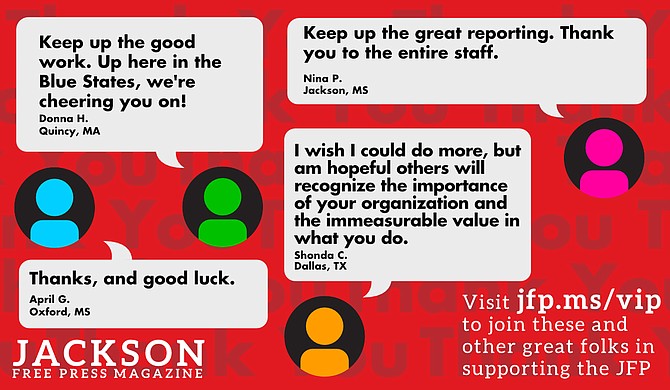 Thanks to all our new JFP VIPs!
COVID-19 has closed down the main sources of the JFP's revenue -- concerts, festivals, fundraisers, restaurants and bars. If everyone reading this article gives $5 or more, we should be able to continue publishing through the crisis. Please pay what you can to keep us reporting and publishing.