I've just received word that the Mississippi Senate Committee on Public Health and Welfare has approved SB 2795, an outright ban on abortion. The bill will most likely go before the Senate floor either this week or next week.
In addition to being restrictive, the bill is full of outright lies. Section 1(b) states that "Procedures terminating the life of an unborn child impose risks to the life and health of the pregnant woman"; the truth is that legal abortions performed during the first trimester are 1/11th as dangerous as pregnancies carried to term, and 1/24th as dangerous for women and girls in their early teens.
There is also a deep irony in the context under which the bill is being proposed. As the Senate sits on a minimum wage increase proposal, we live in a country where 73 percent of women seeking abortions list "can't afford to have a baby" as a factor. The Senate's bill would do nothing to help those women; if enforced, it would only leave them with the same option women in Latin America have, which is to take the ulcer drug misoprostol to terminate the pregnancy, with no medical supervision.
The 21 senators who co-sponsored this bill have shown, in the process of proposing it, that they are willing to lie to support their own political careers, and that they care nothing about the lives of women facing an unplanned pregnancy. Memorize their names, and remember to say no the next time they ask you for campaign money. There are conscientious pro-lifers, but these senators have shown, through this wicked and cynical legislation, that are not among them.
Previous Comments
ID

110219

Comment

I am also frustrated that the same people who created this legislation are those most likely to protect "health care providers" who deny emergency contraception to rape victims, forcing them to seek out abortions in the first place, and to promote worthless "abstinence education" programs--87% of which use scientifically inaccurate data in an attempt to teach teenagers not to use contraceptives, whatever else they decide to do with their bodies. link Again: This is not about abortion. This is about punishing women--not men, just women--for having sex, both in and out of wedlock, and sometimes the punishment is capital. The probable outcome--that this bill will be struck down--is irrelevant. The senators co-sponsored this bill to show us all where they stand, and now we know. Cheers, TH

Author

Tom Head

Date

2007-01-30T17:10:21-06:00
ID

110220

Comment

...and our legislature fails to produce anything resembling actual, useable, laws. It'll get struck down faster than, well, any other abortion law.

Author

Ironghost

Date

2007-01-30T19:21:11-06:00
ID

110221

Comment

Indeed, IG. Three things to come out of the legislature so far: A minimum wage bill that everybody knows won't pass the Senate, an abortion ban that everybody knows won't pass judicial review, and a resolution honoring Jefferson Davis. Good lord. Maybe they'll at least fund public education this year. Cheers, TH

Author

Tom Head

Date

2007-01-30T19:23:48-06:00
ID

110222

Comment

I dunno, there's still time to muck that one up. Do we have actual fisical revenues in yet? :D

Author

Ironghost

Date

2007-01-30T19:27:09-06:00
ID

110223

Comment

Agreed, Tom. This is some truly disgusting legislation. As you wrote, it is full of lies. It also veils its attack on the rights of women with pompous declarations about protecting their rights. c) Pregnant women contemplating an abortion procedure are faced with making a profound decision, most often under stress and pressures, and there exists a need for special protection of the rights of such pregnant women, and that the State of Mississippi has a compelling interest in providing such protection. ... (f) An abortion is an unworkable method for a pregnant mother to give up, surrender, or waive her fundamental right to her relationship with her child. So you see, these Senators are just making sure these crazy women don't surrender their own "fundamental right" to a relationship with their children. Disgusting sophistry. I think it's worth listing the opportunistic politicians who sponsored this bill here. Note that our own Sen. Richard White is among them, and remember this kind of crap when you vote in November. Senator(s) Nunnelee, Chaney, Jackson (15th), Morgan, White, Pickering, Carmichael, Clarke, Kirby, Fillingane, King, Michel, Flowers, Hewes, Lee (35th), Hyde-Smith, Browning, Frazier, Thames, Little, Walley, Burton

Author

Brian C Johnson

Date

2007-01-31T14:02:26-06:00
ID

110224

Comment

WTF???? WHAT IS UP with senators writing legislation that WON'T pass???? Irregardless of the facts about women's rights Tom and Brian mentioned, which I agree wtih, this is a terrible waste of government funds. Isn't the right wing always going off on "activist judges"? to me this is a case of wanna be "activist senators" wasting taxpayer money. It's more than annoying, it's disgusting. How convenient that it's a gang of men (or mostly men) making decisions about a woman's welfare.

Author

Izzy

Date

2007-01-31T14:18:08-06:00
ID

110225

Comment

And lying about it, to boot. Jesus help us.

Author

Izzy

Date

2007-01-31T14:19:27-06:00
ID

110226

Comment

Our own Richard White and our own Hillman Frazier, Brian, which broke my heart. I've followed that man's career since 1997, and this is such a complete 180 from everything he's ever stood for. But agreed--I do hope the Mississippi Democratic Party is running somebody against White. Dewayne Thomas came damn close to beating him last time around. Cheers, TH

Author

Tom Head

Date

2007-01-31T14:49:28-06:00
ID

110227

Comment

As it happens, David Blount recently announced that he will run against White. We have an interview with Blount and White in this week's issue, which should be posted online. White says some perfectly dense things about the minimum wage in there as well.

Author

Brian C Johnson

Date

2007-01-31T15:14:50-06:00
ID

110228

Comment

David Blount? Well, God bless him. I remember his letter announcing his candidacy, and he comes across as somebody who might actually win. I basically consider Richard White a lost cause. He's a party hack. I don't have to ask him why he isn't standing up for the interests of low-income women, because I know that was never his intention; his agenda is white heterosexual upper-class men uber alles. And I won't even relay the Nunnelee story I heard from yesterday, but let's just say that he was extremely nasty to somebody I love, and I have reason now to dislike Alan Nunnelee for reasons that don't even have anything to do with his policy decisions. Cheers, TH

Author

Tom Head

Date

2007-01-31T15:30:27-06:00
ID

110229

Comment

I've just received word that the Senate has passed SB 2801--the sonogram/fetal heart auscultation bill. I was concerned about the $400 price tag of a sonogram being attached to the bill for an abortion (creating a de facto ban for uninsured low-income women) but, per Lori's post in the other thread, it appears that JWHO already performs sonograms and subsidizes the cost so I'm not 100% sure that this actually changes anything. Cheers, TH

Author

Tom Head

Date

2007-01-31T18:16:35-06:00
ID

110230

Comment

(One thing the bill does do is require doctors to ask women if they want to look at the sonogram, which is kind of like asking women who are about to have a hysterectomy if they'd like to look at photographs of children they might otherwise conceive, but that's small potatoes compared to a $400 price hike, and certainly small potatoes compared to SB 2795.)

Author

Tom Head

Date

2007-01-31T18:17:42-06:00
More like this story
More stories by this author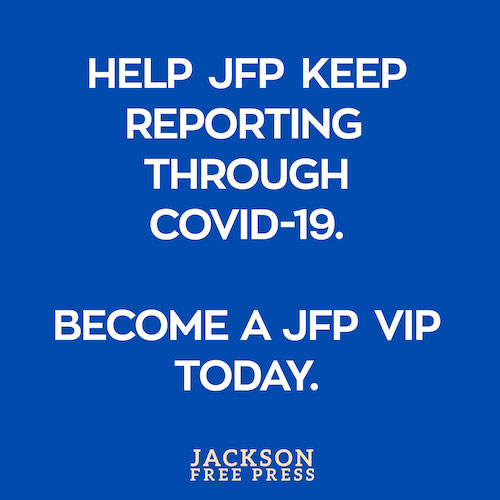 COVID-19 has closed down the main sources of the JFP's revenue -- concerts, festivals, fundraisers, restaurants and bars. If everyone reading this article gives $5 or more, we should be able to continue publishing through the crisis. Please pay what you can to keep us reporting and publishing.