Last week Gov. Haley Barbour called the House and Senate back for a special session, to begin May 18, to continue slogging away at the state's almost $4 billion budget. Thanks to surprise revenue jackpots such as a recent $100 billion settlement for tax evasion by WorldCom (now MCI) and the addition of $60 million in tax collections across the state, lawmakers should have a much easier time of addressing budget issues this time around.
Legislative Budget Committee members unanimously approved increasing revenue estimates by $60 million, including $24 million for the remainder of this fiscal year and $36 million for the year starting July 1.
"Since the revenue estimating committee met in March, we've had two months of revenue that have come in, and we've had changes in our expectations of the economy," announced House Education Committee Chairman Cecil Brown. "In summary, the revenue estimating committee recommends raising the current year's 2005 general fund estimate by $24.3 million and raising the FY06 general fund estimate by $6.6 million."
Committee members were openly giddy with the announcement. The monetary infusion may curb some of the budget blood wars that have routinely exploded between the Democrat-dominated House and the Senate, which although technically majority Democrat tends to walk in lockstep with the governor. This year the House and Speaker Billy McCoy have demanded budget cuts be supplemented by tax increases, such as the popular hike in the state tobacco tax. The Senate and Lt. Gov. Amy Tuck, on the premise of "living within our means," have countered with drastic budget slashing and a lock-out on any consideration for revenue increases.
The money, said McCoy, may help matters. "We're pleased that the Lord has blessed us, and we're able to take this action, and we certainly believe that revenues will be available as this fiscal year comes to an end, and as the new one begins," said McCoy.
Senate Appropriations Chairman Jack Gordon, D-Okolona, said he hoped the additional $60 million would make a significant difference in the Legislature's attempt to fully fund education.
"We feel that higher education is as important as K through 12," Gordon said.
Attorney General Jim Hood had already worked with former Attorney General Mike Moore in orchestrating the $100 million MCI settlement. MCI hired Moore, the AG who had successfully managed the $3 billion tobacco settlement, to hammer out the $1 billion suit by the state of Mississippi.
Hood advises that the money be used to fully fund education. In the settlement, the company also agrees to pay $14 million for the state's attorneys' fees, give the state its downtown Jackson headquarters and donate $4.2 million to a facility for child abuse victims in Mississippi.
Barbour said he plans to use $50 million of the money to repay the Mississippi Department of Transportation and another $40 million to pay off the state's debt for the now closed beef processors plant in Oakland.
The official call for the special session contains six items, none of which includes the fiscal-year 2006 budget. The items include what Rep. John Mayo, D-Clarksdale, said was a pool of funds for Momentum Mississippi; supplementary appropriations for certain agencies to cover the remainder of their 2005 budgets; language that would use the $100 million to pay off the beef plant debacle and give back to MDOT money borrowed from it to balance the budget; reauthorization of the "No Call" list; establishment of a vulnerable adult training investigation and prosecution trust fund for training law enforcement to prosecute such crimes; provisions to establish funds for several trusts addressing disabilities, child support prosecutions, law enforcement disability; and setting up a Military Relief fund to aid families hurt by spouses being called up for the war. The issue of funding education is not included.
Mayo complained that "there is no call for making the budget."
"This governor will not allow us to raise any new revenue to fund what we have. Yet he is pumping up tax credits, deductions, and increased borrowing to fund private businesses with taxpayer money while proposing to cut Medicaid, mental health, and other agencies which serve the taxpayers," Mayo said, citing that education should be one of the highest priorities of the budget.
"We need to teach people how to fish, and we need to be willing to pay for it. Want to make Mississippi attractive to industry? Start demanding for accountability and paying for the level of education. We need to have the best educated citizens in this country and stop giving away what little tax base we have … by giving out tax breaks."
Mississippi Human Services Coalition leader Rims Barber has similar complaints, arguing that the state will still suffer serious budget shortfalls in health and education unless the priorities of the Legislature change. Barber said the governor failed to include appropriating money for the 2006 budget in the special-session call.
"Instead, Barbour has called the Legislature to town to deal with his pet political issues: Momentum Mississippi and using the MCI money to repay highway funds and bail out the failed beef plant. Our priorities are to fund schools, health care and human services for the year beginning in July. That is what the people expect," Barber said.
"The people" currently rate Barbour's approval rating at 37 percent according to a survey conducted May 10, 2005, by SurveyUSA of gubernatorial approval in all 50 states. He has the eighth highest disapproval rating of all 50 governors.
Previous Comments
ID

64576

Comment

As of 2:30 today and in spite of this morning's C-L headline, Babar had still NOT added the 2006 Education Budget to the Special Session agenda. So did McCoy lie about the call or did babar lie to McCoy?

Author

GDIModerate

Date

2005-05-19T14:10:44-06:00
ID

64577

Comment

36 hours after saying he would add the budget to the agenda and Babar the Elephant seems to have forgotten.

Author

GDIModerate

Date

2005-05-20T07:55:57-06:00
More like this story
More stories by this author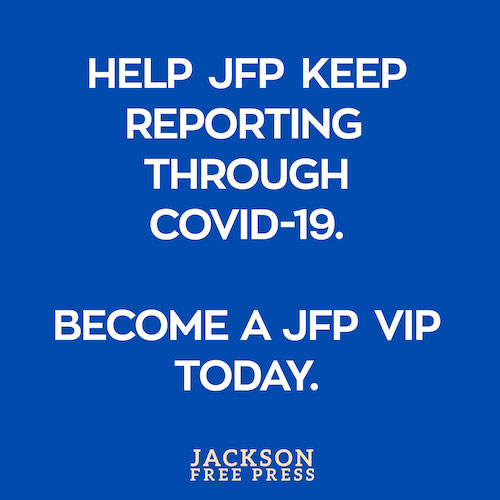 COVID-19 has closed down the main sources of the JFP's revenue -- concerts, festivals, fundraisers, restaurants and bars. If everyone reading this article gives $5 or more, we should be able to continue publishing through the crisis. Please pay what you can to keep us reporting and publishing.