Jackson Mayor Frank Melton attempted to put some gas behind the renovation of the King Edward Hotel July 22 when, through the media, he gave his staff about a month to finalize plans to renovate the hotel. Or, he threatened, he would push to have it demolished. "When someone gets off the train at the refurbished Union Station, the first thing they see is the dilapidated King Edward Hotel. It's been an eyesore for years, and something needs to be done with it," Melton told The Clarion-Ledger.
That announcement left many people questioning just where the plan stands now and whether or not the glorious old hotel will ever see life again.
A Glorious Past
Opinions vary on the supposed "heyday" of the hotel. Some say the hotel hit its peak immediately after the 1950s, when it was renovated and modernized with escalators, air-conditioning, colorful mod furniture and other luxuries. Others say the hotel was swimming in good times right after the 1920s, when members of the Mississippi Legislature boarded there during the legislative sessions.
Former state Sen. Henry Kirksey says that many bills that survived the political process in the years prior to the Civil Rights Era were actually hammered out within the walls of the King Edward, not at the Capitol.
Whenever its prime, the hotel closed its doors in 1967. Hotel General Manager E. Bill Green said at the time that the hotel was seeing stiff competition from younger, more modern hotels that didn't bother with stodgy conventions like valet parking. Kirksey, though, said the hotel fell victim to racial integration, with its patrons not wanting to patronize an integrated hotel.
Since closing, the once-grand hotel has been the site of considerable decay. For the last few decades, the city has worked in fits and starts with past owners to either sell or renovate the place, all the while being forced to watch the building erupt into a lurking hulk of pigeon-haunted decay. Both biological and asbestos contaminants plague the structure, but it is also frustratingly cursed with a very solid foundation, making demolition costly. Razing the place will, by no means, be cheap.
Edward's Saviors?
After numerous failed attempts at setting the hotel up as a new home for the TelCom Center and other fizzled projects, the city had given up on renovation through the efforts of the building's multiple owners and moved to aggressively snatch the property.
"We had possession of it at one time when it was going through imminent domain hearings, but not ownership," said Willie Mott, executive director of the Jackson Redevelopment Authority. The city tried to take over ownership throughout the 1990s, but to no avail. Then in 2004, the city, under then-Mayor Harvey Johnson Jr., succeeded in acquiring the building through a cooperative effort with the hotel's owners. Since then, the Jackson Redevelopment Authority has been trying to bring back to life the morbid-looking prize.
Jackson attorney David Watkins —whose lofty offices are in the refurbished Union Station—has come out as an eager investor in the hotel, however, citing nationwide trends for downtown re-development as young families seek to avoid the high gas prices and hazards of a daily commute, choosing chic downtown "mixed-use" living instead.
Months ago Watkins announced a $35 million renovation project, an amount Watkins, football star Deuce McAllister and Historic Restoration Inc. of New Orleans have pulled together from loans, grants and healthy investment from private sources.
"We're pumped. We've been six months behind, kind of waiting for the city folks to get this HUD thing going," said Watkins, who is predicting the development of 120 apartments from single bedroom efficiencies up to three bedrooms—starting at $800 or $900—to occupy eight of the 12 floors. The other four floors are slated for retail and office space.
Currently, investors say they are waiting for a response from the Department of Housing and Urban Development loan request, which they say takes about 30 to 45 days.
Watkins said he has no reason to expect the loan to be rejected.
Over recent months, investors have invested money in preliminary work, such as environmental, general contracting and architectural work, which Watkins described as "not inexpensive."
Investors say more selective demolition is required to ascertain the structural viability of the old hotel, but so far engineers report no serious problems that should sideline the project. Investors are also sifting through paperwork to see if the project qualifies for a BEDI (Brownsfield Economic Development Initiative) grant request that the city may request. If the King Edward qualifies, it would mean an additional $2 million that the city would not have to pay back in loans.
But the new mayor's threat of demolition renewed fears that the historic structure would instead become a gaping hole in downtown Jackson.
A 'Motivational Tool'
John Lawrence, president of Downtown Jackson Partners, said he didn't believe Melton's demand was a one-way road toward demolition by any shot."I think this is a motivational tool," Lawrence said.
"There are a lot of us in town that need to be more actively involved in this project and, in the past, all the people who wanted to see something happen were so segmented. ... Hopefully this will inspire us to start working together as a team to get this done. The way we see it, if you got the money to tear it down, you've got the money to renovate it," Lawrence said.
Temporary city spokeswoman Carolyn Redd told reporters that Melton's King Edward directive was intended to hold the city's own feet to the fire.
However, Watkins said the 30-day ultimatum arose from bad communication.
"Basically the mayor was in an interview with Bert Case (of WLBT), and Case asked him about the King Edward, and Melton said he's going to give those developers 30 days to 'get something on my desk or I'll tear it down.' Since I'm one of the developers I happen to know about all this."
The threat grew legs from there, Watkins said: "Then (Melton) called The Clarion-Ledger and told them what he'd told Channel 3 and then that reporter called me, but before I had a chance to call him back Frank called the Clarion-Ledger reporter back and said 'I made a mistake, it's not the developers who're dragging their feet. It's the city. So I'm giving the city 30 days to get their act together.Ҕ
Watkins said he and investors had met with the city the day before Melton's proclamation to get the HUD loan application finalized. "This HUD loan application had been held up, and (administration director) Peyton (Prospere) finally pulled it away from them and put it on the mayor's desk last Thursday before he made his statements on Friday. So when he was blasting all these folks, the truth is the document was already sitting on his desk ready to sign," he said.
"But I think, God bless him (Melton), we need some shake-up every now and then." Redd said the paperwork had been submitted that following Monday, July 25.
Former Mayor Johnson said he had already signed that application during his own administration, however.
'An Outright Lie'
"There was an inference in the Sunday edition of the Clarion-Ledger that the application for HUD funds had sat on somebody's (city government) desk. "That's another outright lie," Johnson said. "We were moving that application both to and fro. HUD had some hesitation because they felt the incoming mayor may or may not have had the project at heart, but I actually signed that application. That was one of the last things I did in office was sign that application so things could move forward."
Watkins said he agreed that Johnson had stamped his signature.
"Mayor Johnson did sign one before he left office, and I'm not sure exactly what happened. Officially, I can't tell you what happened ... but it's basically the same one that Frank Melton signed."
HUD Acting Field Director Cassandra Terry said she could not comment on the status of the first application.
Investor Deuce McAllister told the Jackson Free Press in February that the King Edward's rebirth is vital to downtown development."People making a commitment to the downtown area, especially the King Edward, will help fuel others to want to come and invest in the city," said McAllister, who also cut the ribbon on his new Nissan dealership here recently. "Whether it is a coffee shop or restaurant or a shopping center, you need something positive to get people interested in coming downtown again."
And that activity, in turn, will help the crime problem that obsesses so many. "You see a lot of people talk about the crime in Jackson and everything, but nothing is going to be perfect. There are always things that you can do better as a city. Just try and improve it."
Timeline: A Storied Past
1861: Major R.O. Edwards, founder of the town of Edwards, Miss., builds the Confederate House, modest by today's standards but lavish for a small Mississippi town surrounded by swamp and prone to flood.
1863: The Confederate House attracts the attention of General William T. Sherman during his burning pillage through the south and is burned to ash.
1867: R.O. Edwards, using federal goodwill funds, begins rebuilding the hotel again, but dies before its completion in 1868.
1922: The hotel, now over 50 and ailing, is demolished. The new Hotel Edwards pops up in its place. The hotel becomes the biggest seat of politics outside the state capitol. Rumored to be a good place to duck prohibition laws, the hotel becomes a top hangout for the political and financially affluent.
1955: Years take their toll, and the Hotel Edwards falls out of fashion. Dumas Milner buys the hotel, vowing to transform it into the state's best hotel. He makes many renovations, including installing an escalator and other period styles.
June 30, 1967: Hotel General Manager E. Bill Green, who began his career as a bellman, locks the doors of the hotel for the last time.
1967-2004: The King Edward suffers from false starts, empty promises and unfounded rumors from hotel owners and half-hearted investors. Suggestions are put forth for the empty structure, from turning it into another hotel, to demolition, to making it into a casino. Shovels, however, do not break the surface of the dirt.
2004: The city acquires the rundown landmark, beginning the process of either renovation or demolition.
Oct. 19, 2004: The Jackson Redevelopment Authority approves a development package for the hotel, allowing HRI Inc., New Orleans Saints running back Deuce McAllister, Matt Bataille of Mandeville, La., and Jackson attorney David Watkins to gut the inside of the hotel to gauge structural requirements.
Read an earlier lengthy thread about Melton's King Edward announcement.
Previous Comments
ID

78817

Comment

The word is "Eminent Domain". And a Casino/Hotel/Office space would be a stellar idea!

Author

Jocelyn

Date

2005-08-04T08:09:01-06:00
ID

78818

Comment

Deuce is officially my newest most favorite football player ever! This guy goes to other countries, on his time off while in college, to help people and learn. After joining the Saints he comes back to MS to herald the virtues of a vital downtown in JACKSON! He is not even from our city originally; but, it is like he has adopted Jackson and sees the potential for growth. And, I say this without even knowing what charities he gives his time and money too. Go support him and Saints this weekend!

Author

pikersam

Date

2005-08-04T08:40:54-06:00
ID

78819

Comment

Where'd you get the pics for the cover? I love it. My Great Uncle Fred Barnett (no relation!) would be happy to see it renovated. I've known about those pilings they drove for that hotel since I was a kid. It ain't coming down by implosion, trust me.

Author

Ironghost

Date

2005-08-04T13:08:45-06:00
ID

78820

Comment

Cool memorabilia, huh? Our ad director Stephen Barnette has a collection of brochures and other items from the King Edward, as does his roommate Earl Fyke. An obsession with the King Edward is a cult thing among the hipster design geeks and photogs around town. Shhhh, don't tell anyone. ;-)

Author

DonnaLadd

Date

2005-08-04T13:16:12-06:00
ID

78821

Comment

I just want to be able to walk in, look around and even stay there every once in a while. Ever since I've been born I haven't seen this place operate. My mother and grandmother lived in the area years ago and said it was a happening place, complete with shoe shine boys, newsboys, valet parking, bell hops, and barber/beauty shops on the corner across the street. Nothing but class they'd say. They claim it was similar to bigger cities like Chicago,, Memphis and New Orleans in downtown Jackson, the only difference was Jackson was a segregation stronghold. That movement alone set Jackson 50 years back behind the other aforementioned cities. The train station bringing in visitors and settlers. I want to see that again...in my lifetime. I want to rent a penthouse on the top floor of the King Edward, I want to see BB King put a House of Blues on Farish Street(or off Farish). I want to see Jackson alive for a change! but I digress...maybe these are mere pipedreams to another hope deferred for a city unwilling to take destiny into it's own hands..*sigh*

Author

Jocelyn

Date

2005-08-04T14:08:06-06:00
ID

78822

Comment

Jocelyn, if they are mere pipe dreams you are not alone in the pipe...I'm working in view of the King Edward sign right now and can almost feel the life in it just waiting to come awake.

Author

Izzy

Date

2005-08-05T09:12:40-06:00
ID

78823

Comment

I've heard so many stories about the interior of that building from my Great Uncle and my Dad, that I don't know if it could be restored to that amazing luster it once had. Something's gotta be done, though. It can't be torn down.

Author

Ironghost

Date

2005-08-07T23:42:43-06:00
ID

78824

Comment

It's not a pipe dream Jocelyn. But it is going to take time. The convention center, Farish Street, and Downtown housing is important as the first step Then you will see capital investment in things like those very old store fronts across the street from the King. You know two or three of those facades date back into the early 1890's. Maybe 1880's. They should be preserved and restored. The structures that they front may have to be rebuilt but the facades do add alot of character to the area. It will be very interesting to see this happen.

Author

ATLExile

Date

2005-08-08T14:05:19-06:00
ID

78825

Comment

I'm just curious if anyone knows the numbers regarding existing downtown condos/apartments and proposed condos/apartments? I know that some existing spaces are located at the Dickie's building, the IronWorks building and maybe around Hal & Mal's--about how many units would that make and what locations am I missing? This story indicates the possiblitiy of 120 at the KEH and I think they are adding some in the Electric Building and the building next to Keifer's, plus there is talk of condos in the Standard Life Building. Are we looking at a plan for about 150-200 units with the price starting at about $800 for a single bedroom efficiency apartment?

Author

FrankEzelle

Date

2005-08-08T16:15:42-06:00
ID

78826

Comment

$800 per month is a bit cheap to have housing in the King Edward.. the price per month should reflect the affluence of Jackson but competitive... ...$1,100 per month is a nice start.

Author

Jocelyn

Date

2005-08-09T12:46:14-06:00
ID

78827

Comment

...also HUD cannot be a part of the renovation.

Author

Jocelyn

Date

2005-08-09T12:46:48-06:00
ID

78828

Comment

I took the $800 bottom price from the story and I was guessing that it referred to the single bedroom efficiency apartments. A starting price of $13,000 rent per year for a single bedroom seems a little steep but I know there are plenty of folks out there who earm more than me or are still getting plenty of help from mom and dad.

Author

FrankEzelle

Date

2005-08-09T14:39:39-06:00
ID

78829

Comment

When you lower the rent you lower the standard. It should be a hotel anyway, IMHO. I'd shun to see the King turned into another Cabrini Greens...

Author

Jocelyn

Date

2005-08-10T07:53:34-06:00
ID

78830

Comment

When you lower the rent you lower the standard. It should be a hotel anyway, IMHO. I'd shun to see the King turned into another Cabrini Greens...

Author

Jocelyn

Date

2005-08-10T07:53:34-06:00
ID

78831

Comment

You know pretty soon you guys are gonna run out of "loft" looking buildings and older buildings that can be converted into living spaces. Then you'll be like Atlanta, having to building things that look like loft buildings. And yes, rents need to be high because construction costs are high and the bottom line is profit in any venture. You need to get a base rent or sale price that makes it profitable to do these things. HUD ain't gonna help you with that. Also with all this conversion going on and planned, the office occupancy rate will be very high in Downtown. Which makes it attractive to speculative developers in other cities to come in there and build highrise mixed use (office and new condos).

Author

ATLExile

Date

2005-08-10T10:16:44-06:00
ID

78832

Comment

I live in the Fondren area and it is great to have such easy access to downtown since I work downtown. It's also great that I have easy access to grocery stores, coffee shops, live music, fast food, fancy restuarants, tennis courts, nice neighborhoods to jog in, a yard if I want to have a pet, etc. Because there is so much available housing within 10 minutes of downtown Jackson, it don't know if you can use Atlanta as a model for Jackson. In Atlanta a person is choosing between downtown and possibly a 1-hour oneway commute. I'm not making an argument for or against the KEH here, but just pointing out that a person who has $800-900 to pay for rent (the numbers used by the developer) will have the choice between a single bedroom efficiency at the KEH or a very nice and spacious 2-bedroom apartment 5-10 minutes from downtown Jackson. Without a doubt there are some people who would pick the KEH in a flash, but can you fill up 120 spaces, mostly at $1,000 or more per month, when you do have attractive alternatives like Belhaven and Fondren so near to the downtown area? Like most of us here, I don't have a clue since I haven't done any studies but my gut feeling is that keeping that many spaces close to fully occupied will be a difficult task.

Author

FrankEzelle

Date

2005-08-10T12:22:15-06:00
ID

78833

Comment

"I'm not making an argument for or against the KEH here, but just pointing out that a person who has $800-900 to pay for rent (the numbers used by the developer) will have the choice between a single bedroom efficiency at the KEH or a very nice and spacious 2-bedroom apartment 5-10 minutes from downtown Jackson." - Frank A person that can spend $800-900 for an tiny apartment or a spacious apartment 5-10 minutes away, can also spend $600-900 a month purchasing a decent, 2-4 bedroom house (often including insurance and taxes) within the same 5-10 radius of downtown with a yard, shade trees, and more...

Author

kaust

Date

2005-08-10T12:37:27-06:00
ID

78834

Comment

Or a group of 120 like minded people could combine to revitalize a neighborhood that has fallen on hard times such as the area between downtown and Fortification St. or the Fondren area that stretches between N. State and West Street. That would be a win-win situation for the neighborhood and for those who bought at low prices and then helped to turn the neighborhood around.

Author

FrankEzelle

Date

2005-08-10T12:53:46-06:00
ID

78835

Comment

yeah, i had the same thought as Knol about purchasing a house, the monthly mortgage cost being comparible to the studio apartment idea. i find it hard to believe people would choose the studio over the house...there would need to be something extra special about that place or right near it. hmmm...

Author

Izzy

Date

2005-08-10T13:03:49-06:00
ID

78836

Comment

Hmmm...indeed. Last week the thread on the KEH got a little heated because of the side issues. Somehow being for the KEH was portrayed as being against Jim Crow and Frank Melton, while indicating that maybe it needed to torn down was taken as pro-segregation and pro-Melton. When you strip out the emotional issues and get back to the economics, maybe there is a reason that the structure has been empty for almost 40 years. With that in mind I'll say what I said last week. I'm all for the restoring of the KEH and I would love to see Deuce make a fortune on the project, but I'm also for tearing down the building if it's fate is to simply be an eyesore for years and years to come. I certainly hope that a final decision will be made and implimented sometime before the end of 2006.

Author

FrankEzelle

Date

2005-08-10T14:35:02-06:00
ID

78837

Comment

Frank, for the record, you're simplifying the discussion on the other KEH thread dramatically. No one indicated that wanting it torn down was "pro-segregation and pro-Melton." That is simply false.

Author

DonnaLadd

Date

2005-08-10T15:05:26-06:00
ID

78838

Comment

Donna, you are correct that I over simplified. It did seem to me that the thread had a tendency to drift away from the original story but I guess that's the nature of a forum.

Author

FrankEzelle

Date

2005-08-11T06:57:11-06:00
ID

78839

Comment

I think that it is terrible that they are even thinking about destroying that big beautiful piece of Jackson history. I personally do no think that Mississippi is doing a good job of keeping history alive. That building is at least 100 years old. Think about it. Do you really want to demolish 100 years of Jackson's History??

Author

Ginniep

Date

2005-08-12T12:36:40-06:00
ID

78840

Comment

good point ginniep. It's not like they housed and tortured slaves in that building.

Author

Jocelyn

Date

2005-08-12T13:19:38-06:00
ID

78841

Comment

Actually it is 83 years old but I agree that it has historic value. But the building has sat empty for 38 years primarily because no one has been able to come up with a viable plan to use the building. If this latest plan doesn't pan out, then do we wait 2 more years? Ten more years? Or is it untouchable until the day that it caves in under the weight of the pigeon droppings? Let's keep in mind that a considerable amount of the KEH hotel's history has been that of an eyesore that has hindered downtown development.

Author

FrankEzelle

Date

2005-08-12T13:41:36-06:00
ID

78842

Comment

Frank, I think some of the problem was that the former owner used the building as a depreciable asset with no intentions of selling or fixing up the hotel. The city finally got control of the building within the last few years. Sure, we've talked about it for years; but, the former owner is to blame for the plight of the KEH! Anyone with a little more info. correct me if I'm wrong; but, that is what I have heard.

Author

tortoise

Date

2005-08-12T14:11:21-06:00
ID

78843

Comment

I think you are correct and it is a point well made. What I don't know is if the owner was rejecting legitimate offers to purchase the KEH or if he wasn't receiving any. I'm guessing that he would have considered any decent offers that came along.

Author

FrankEzelle

Date

2005-08-12T14:22:25-06:00
ID

78844

Comment

I understood back when, that they were asking an outrageous sum for the building. In the hundred millions. This was back in the 80's. The city threatened to tax them on a hundred million dollar building if the owners insisted on this charade. Anyway, I want to do a plug for Harvey Johnson. Maybe preaching to the choir but, none of what you are seeing and hearing about down there would be as far along if it weren't for him and his administration. OK Ok crime and the like (mind you, there isn't a Buick in Atlanta without a security fence around it, that's the big city reality folks). But "the man" is a city planner. He planned and had vision. His administration ignited the spark. You know Atlanta did not bust and boom until Maynard. Prior to him......the ole boys at the Baptist Church and the Presbyterians were calling the shots. Sound Familiar? Maynard corrected inequities and got affluent Blacks and Whites together toward a common goal, building this city. Then, well just look at us now. And we have more derrick cranes moving around than any other place but Shangai. I can't wait to see Jackson Mississippi in ten more years.

Author

ATLExile

Date

2005-08-15T08:08:43-06:00
ID

78845

Comment

I just wish that there was something that could be done to save the KEH. I would volunteer alot of my time to help make the important land mark something that people will walk by and say "wow now that is beautiful" not something people look at and think that it is a hideous eyesore. Having abandoned buildings around town gives off the impression that it is not a safe place to be. I do not want any one to think that when they see Jackson. I think that The city of Jackson is trying really hard to give itself a better image than it has had for the last decade or so. I think that having a nice beautiful buidling would look beautiful and liven the place up a little bit. I think that we should redo the whole thing . I think that we shoudl modernize it a little bit but still leave a little bit of the "King Edward Hotel era" to the place.

Author

Ginniep

Date

2005-08-16T12:09:57-06:00
ID

78846

Comment

and in responce to Jocelyn I do understand what you are saying. But The history of Mississippi is both good and bad. We would be doing a terrible job of teaching people of our herritage and teh rich history of Jackson if we only told the good and neglected to mention the bad. As terrible as it is it is just another part of history that make Jackson what it is today

Author

Ginniep

Date

2005-08-16T12:14:41-06:00
ID

78847

Comment

Good news, hopefully, on the King Edward today out of City Council. Clarion-Ledger reports: Jackson City Council members passed a last-minute grant application today to help pay for King Edward Hotel restorations. ... The application will ask the U.S. Department of Housing and Urban Development for a $2 million grant, accompanied by a $2 million loan. The deadline is Thursday. The loan will be backed by the project investors, Jackson lawyer David Watkins, football star Deuce McAllister and Historic Restoration Inc. of New Orleans. After grilling Watkins at the meeting on the investors' responsibility for the loan, Melton appeared to support the project. Even though the project is going forward, he said, he'll continue conversations with engineers about destroying it. "We will execute the application, but we reserve the right to observe this project very closely," he said. "I think the King Edward Hotel, if you can salvage it, will be a wonderful addition to the city." Watkins said he's eager to get moving, as his partners are losing money "shuffling paperwork." "That's what we want," Watkins said, referring to city oversight. "We're an open book. We want y'all to come down and see the project once we get it started."

Author

DonnaLadd

Date

2005-08-23T18:03:25-06:00
ID

78848

Comment

I'd be so pleased to see this old dame of the downtown refurbished. My grandfather was a farmer from rural Mississippi and to hear him remember the one time he stayed in this hotel you and I would imagine the likes of the Trump Towers if we didn't know better. You know, this thing might look like just another worn out building in the ghetto to many, but "back in the day" that building represented the creme de la creme of Mississippi- and achitecturally it represented PROGRESS- something my old grandpa wanted so much for my state.

Author

bluedog

Date

2005-08-23T20:48:05-06:00
ID

78849

Comment

"Under the restoration plan, the downtown hotel ó vacant since 1967 ó will be reworked into 72 high-end one-and-two-bedroom condominium units and 152 separate hotel rooms." This is the first I've heard about it having hotel rooms!! I was really hoping that the King Ed could still serve as a hotel in some fashion and this sounds great. I was somewhat surprised to see that the cost had risen $20 million. Or maybe I was just surprised that it would only cost $35 million the first time....

Author

millhouse

Date

2005-08-24T08:11:02-06:00
ID

78850

Comment

The TV stations last night had a very different editorial spin in their reports on Melton's role this week in the King Edward saga. WLBT is giving Mr. Melton credit for making the grant process move ahead yesterday: Mayor Frank Melton led the charge, but made it clear if this doesn't work the hotel is "coming down." Previously Melton, who took office July 4th, has indicated he wanted the hotel torn down. Anyone know for sure: Is that true? I'm getting some different reports from downtown.

Author

DonnaLadd

Date

2005-08-24T10:04:48-06:00
ID

78851

Comment

There was an interesting story this morning on MPR her in Atlanta about the development direction for Hotels. The combination of Hotel and condo is very applicable to todays consturction and planning. The Four Seasons here in Atlanta has condos on the top fifteen floors and a luxury hotel on the bottom twelve or so. The condos have full use of the conceierge and hotel amemites including maid service. Kinda neat. With the additional cost involved as relates to a viable restoration of the building, I would think the investors are now looking at revenue producing options. Vertical mixed use is the "table term" for a projet such as this. It would work. Jackson needs hotel rooms with a Telecom and Convention Center coming on. And not just Hotel rooms but a hotel with chararcter and presence. I would say the old KEH fits the bill.

Author

ATLExile

Date

2005-08-24T10:54:52-06:00
ID

78852

Comment

also I am sorry about all of these typos.

Author

ATLExile

Date

2005-08-24T11:09:00-06:00
More like this story
More stories by this author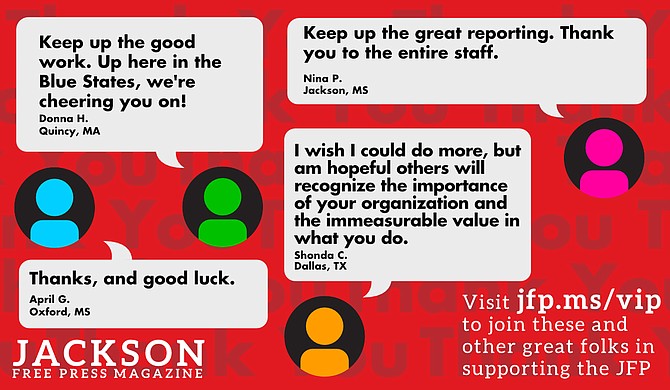 Thanks to all our new JFP VIPs!
COVID-19 has closed down the main sources of the JFP's revenue -- concerts, festivals, fundraisers, restaurants and bars. If everyone reading this article gives $5 or more, we should be able to continue publishing through the crisis. Please pay what you can to keep us reporting and publishing.